50% OFF All Perennials

Our Fantastic Fall Sale just got better!

ALL perennials, ornamental grasses and groundcovers are now 50% OFF at Estabrook's!

Offering a wide range of colors, styles and textures, it's no wonder that perennial plants are so popular with gardeners. Here are just a few of the many varieties still available:


Hostas

Hostas are the king of the shade garden, and for good reason! Hostas add bright color and fabulous texture to areas of your yard that get little to no sunlight. We have a great selection of many different popular and brand new varieties.
Ornamental Grasses

Ornamental grasses are a great way to extend your garden's interest right up until winter. Offering gorgeous texture and tall habits that will sway gently in the breeze, they're a great (and underappreciated!) choice for any landscape.
Sedum

A mainstay of the fall garden, Sedum will bloom starting in midsummer and last all the way through autumn with large heads of purple-pink blooms. A vigorous habit and wonderful succulent foliage make these plants a perennial favorite.

These are just a few of hundreds of different varieties still available, all at 50% OFF. Don't know where to start? Our gardening pros will help you choose just the right ones for you and your garden. Visit us today!

* Sorry, fall grasses are not included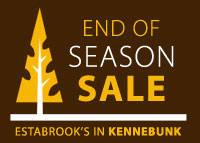 End of Season Sale

It's the final days of our End of Season Sale in Kennebunk! Our Kennebunk location will be closing for the season at the end of the day this Monday, October 12th and everything in the store is at least 30% OFF.

Choose from plants, tools, gardening supplies, soils, fertilizers and more. Visit our website for full details.

Storing Your Summer Flowering Bulbs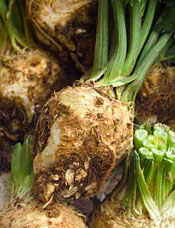 Most summer flowering bulbs should be dug and stored when the leaves on the plants turn yellow. Use a spading fork to lift the bulbs from the ground.

Leave the soil on achimenes, begonia, canna, caladium, dahlia and ismene bulbs, but wash other varieties. Store these bulbs in clumps on a slightly moistened layer of peat moss or sawdust in a cool place.

Drying

Separate your bulbs by species or variety and spread the washed bulbs in a shaded place to dry. Inspect your bulbs for signs of disease and keep only large, healthy bulbs that are firm and free of spots. Discard any undersized bulbs.

Storage Areas

Once the bulbs have dried, store them away from sunlight in a cool, dry basement, cellar, garage or shed at 60 to 65 degrees. Avoid temperatures below 50 degrees or above 70 degrees unless different instructions are given for a particular bulb.

Try to keep the humidity in the storage area as low as possible, and never store bulbs in an area where ethylene gas produced by fruit is present.

Containers

Large numbers of bulbs can be stored in a container with peat moss, sand, perlite or vermiculite. If you have only a few, you can keep them in a very loose knit sack or paper bag and hang them by string in a sheltered, cool area.

Be sure that air can circulate around your stored bulbs. Deep piles of bulbs generate heat and decay, so never store bulbs more than two or three layers deep.



Like Us!

Follow Us!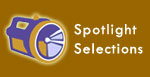 Warm your home as the temperatures cool with the colors of fall!




Garden Mums




Pumpkins




Fall Grasses




Cabbage & Kale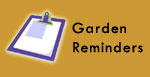 It's time to plant your spring flowering bulbs. Choose from daffodils, tulips, hyacinths and many more springtime favorites.

Giving your plants a dose of fertilizer this fall will encourage root growth and give them added strength to make it through another Maine winter



From the ultimate garden solution to perfect gifts, you're sure to find something great in our garden emporium!



Dress up your indoors for fall with life-like artificial wreaths, sprays and more. These high quality silks will last for many years to come.



Make fall cleanup a snap with flexible Tubtrugs, available in many colors and sizes