Fall Clean-Up Checklist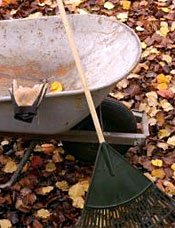 Fall is a time to take stock of your garden, clean up any debris that has accumulated, and then take the proper precautions to ensure your plants survive a sometimes treacherous winter (especially here in Maine!).

While the work varies from garden-to-garden, here's a brief list of some of the more important tasks to take into consideration this autumn:

Weed the garden before seeds drop and create problems next year.
Stake young trees to guard against wind damage.
Cut perennials back to 3-4".
Pull annuals when plants cease blooming or are dead from frost.
Clean up plant debris from beds and borders.
Take down trellises to clean and store for next season.
Spread manure or compost on the garden to promote stable soil temperatures and avoid a freezing and thawing cycle.
Harvest and appropriately store vegetables before the first frost.
Empty clay pots and bring them indoors to avoid winter cracking.
Update your plant performance records.
Having the proper tools to get the job done is also important. Estabrook's has everything you'll need to make this season's fall cleanup a cinch.

From rakes to bags and compost to stakes, our full service garden centers are here to meet your needs.


Planting Bulbs in Containers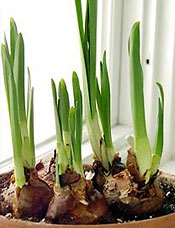 Though often overlooked, container planting is a great way to use spring bulbs. Growing in containers is a good alternative if you don't have garden space, but it's also a good choice if you are restricted by too much shade, poor soil, too little time, limited mobility or a difficult climate.

Choosing a Container

The bulbs you choose to grow will determine the best container size. Outdoor containers need to be large enough to accommodate the correct planting depth and to allow for root growth. In general, use the largest container possible because the more soil there is, the more root space there will be and the more water your container will hold. This is important because it means your plants do not need to be watered as frequently.

Planting Spring Bulbs

Brighten your entry way, deck, balcony or patio with welcoming spring blooming bulbs such as crocus, hyacinths, narcissi and tulips. They provide color early and combine beautifully with cool season annuals such as pansies, snapdragon, diascia, nemesia, calendula and lobelia.

Plant spring blooming bulbs in outdoor containers in fall, at the same time you plant bulbs in the ground.

Use a container with drainage holes and partially fill it with potting soil. Do not use garden soil because it does not drain well and may cause your bulbs to rot.


Plant the bulbs at the depth suggested on the package or tear-off. Add soil to within 1 inch of the top of the container. Fertilizer isn't necessary because bulbs contain all the food they need for now.


Thoroughly soak the entire pot with water and place the container in a dark, cool place (below 50 degrees and above 32 degrees) until early spring. During this period, keep the soil moist.


Move the containers outdoors in early spring and enjoy!

Like Us!

Follow Us!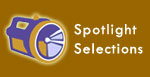 Warm your home as the temperatures cool with the colors of fall!




Garden Mums




Pumpkins




Fall Grasses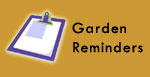 Giving your plants a dose of fertilizer this fall will encourage root growth and give them added strength to make it through another Maine winter

Protect your plants this winter with a fresh layer of mulch. No truck? No problem! We can deliver in bulk right to your door.



From the ultimate garden solution to perfect gifts, you're sure to find something great in our garden emporium!




Save big on pottery this fall at Estabrook's. Many popular styles, sizes and colors are now 50% OFF.




Dress up your home with all the beauty and none of the mess thanks to life-like fall silk sprays, wreaths and candle rings