Save 30% OFF Any (1) Nursery Plant

Our End of Summer Sale ends this Monday, September 7th. To help round out your summer, we'd like to extend some additional savings over Labor Day Weekend.

Use the following special coupon (also available in our mobile app) to save 30% on any (1) nursery plant (tree, shrub or perennial).



This special offer is available thru the end of the day on Monday, September 7th in Yarmouth and Kennebunk, cannot be combined with existing discounts and is eligible for in-store and in-stock items only.

With tons of fresh plants now available, it's a great time to plant a shade tree, accent your yard with a flowering shrub or start (or add to!) your perennial collection.


Let Us Do the Planting

Take the hassles out of planting trees, shrubs, perennials & more with our Planting Service.

We'll get your plants into the ground and off to a great start, worry-free. Visit our website to learn more.

The Benefits of Fall Planting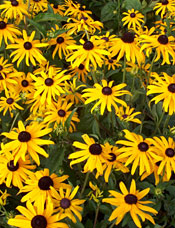 Instead of thinking of fall as the end of the gardening season, think of it has the beginning of the next one! By planting your trees, shrubs and perennials this fall, you'll be able to give them a great head start while enjoying the glorious fall weather at the same time.

Here are just a few reasons why fall planting is so beneficial:

Rooting Instead of Growing

Perhaps the most important benefit of fall planting is the fact that your plants will focus all their energy on establishing strong roots. As plants approach dormancy in the winter, the energy usually reserved for growing and leafing out can be transferred to rooting themselves into the soil. With a strong support system underground, you'll see bigger, fuller plants.

Less Watering

With cooler temperatures in the fall, it takes the soil much longer to dry out between waterings. While watering is still important during the fall, especially for new plantings, it doesn't take on the importance of summer or even spring plantings.

Better Blooms in the Spring

Your plants will produce bigger blooms much quicker in the spring thanks to their head start in the fall. Similar to the rooting vs. growing benefits above, your plants will be able to focus more time and energy on creating stellar blooms next season if they're already firmly established in your landscape.

Big Savings!

Last but not least, buying plants in the fall can result in big savings! ALL trees, shrubs, perennials, roses and groundcovers are 15-30% right now during our End of Summer Sale.

Those savings can allow you to plant a more affordable garden, take a chance on new varieties or expand the scope of your project for a fraction of the usual price.



Like Us!

Follow Us!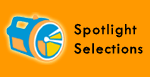 Dress up your home for autumn! These fall favorites are now available.




Garden Mums




Purple Fountain Grass




Echibeckia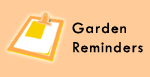 New fall hours start this Tuesday. We'll be open daily from 9am to 5:30pm in Yarmouth and 8:30am to 5pm in Kennebunk. Plus, don't forget that we're also open ALL DAY on Labor Day.

Enjoy free ice cream courtesy of Summit Natural Gas at our Yarmouth store from 1-4pm this Saturday, September 5th and learn about their services.



From the ultimate garden solution to perfect gifts, you're sure to find something great in our garden emporium!



Fill your feeders with gourmet seed from Wild Delight this fall to encouarge your backyard birds to stick around this winter