Save Big on Fresh Plants

Tons of fresh, brand new plants have been arriving this week in Yarmouth and Kennebunk!

Choose from more than 100 different varieties of plants, including hydrangea, coral bells, rose of sharon, ornamental grasses, coneflowers, phlox and many more. They all look fantastic and best of all, these fresh plants are available at 15-20% OFF during our End of Summer Sale!

Here are a few special varieties to keep an eye out for:


'Limelight' Hydrangea

Elegant panicles of lime-green flowers emerge in late July, age to creamy-green, then take on a pink-burgundy hue in autumn. 'Limelight' also features deep green foliage and a sturdy, upright and mounded habit.
'Fiji' Rose of Sharon

The color and texture of this variety will bring to mind beautiful exotic islands. Its buds are medium pink and give way to semi-double flowers which slowly fade to light pink. A splash of deep red colors the center. Blooms from late July-September.
'Lacey Blue' Russian Sage

A hardy selection that will be tolerant of both heat and drought, 'Lacey Blue' has a sturdy habit and won't flop over in the landscape like many other varieties of Russian Sage. The lavender-blue flowers are aromatic and deer resistant.

You'l find these and lots more right now at Estabrook's!



Yarmouth Yard Sale Continues

Did you miss our Yard Sale last weekend in Yarmouth? We still have plenty of items available, along with some brand new submissions that have been added just this week, all at rock bottom prices. You never know what you might find!

Establishing a New Home Lawn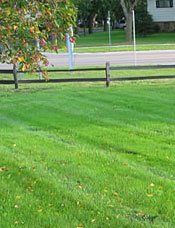 Late summer and early fall is the best time to establish a lawn in Maine. The soil is still warm, so seeds have time to germinate before the cold winter weather comes, and weed competition is far less severe than in the spring. With that in mind, here are a few tips for getting the most out of your lawn this season:

Seeding

Use the highest quality seed you can afford that is suitable to your environmental conditions. Use a broadcast seeder to distribute the seeds evenly over your proposed lawn area, then rake them into the ground to a depth of roughly 1/4". Water is very important at this stage; make sure to keep the area moist without saturating it. Once germination has started, your lawn should be watered when it feels dry to the touch.

Mulching

We usually think of "mulching" flower beds, but by mulching a new lawn with straw, you can help establish your new grass by protecting the seedbed from direct sunlight and wind. When selecting your straw, just make sure it is clean and free of any weed seeds. One bale will roughly cover 1,000 square feet, and at that rate of application, it will not even need to be removed after germination.

Sodding

An alternative to seeding, laying down a layer of sod will create an "instant lawn". Sod can be purchased in strips and laid on prepared soil in staggered rows to encourage a knitted-together look. By watering well in the first few weeks, you'll have a fully grown lawn in no time!

The gardening professionals at Estabrook's would be happy to answer any questions you might have about establishing or maintaining your home's lawn, so feel free to visit or give us a call with questions. We also stock all the supplies you'll need to keep your lawn in great shape all season long.



Like Us!

Follow Us!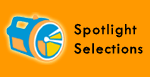 Save big during our End of Summer Sale on these great plants and many more



Annuals
NOW 40% OFF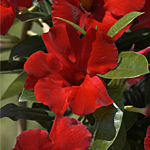 Tropicals
NOW 40% OFF



Jeepers Creepers Groundcovers
NOW 30% OFF



Roses
NOW 30% OFF



Grasses
NOW 20% OFF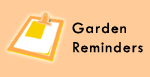 Fall garden mums are now available! Plant them now and enjoy their beautiful blooms all autumn.



From the ultimate garden solution to perfect gifts, you're sure to find something great in our garden emporium!



Summer heat means water, water, water! Keep your plants happy and healthy this summer with colorful watering wands, sprinklers and more from Dramm.