Yard Sale This Weekend in Yarmouth
The thrill of discovery, the rock bottom prices...who doesn't love a yard sale? Join us this weekend, August 15th and 16th, for an enormous Yard Sale at Estabrook's in Yarmouth!

Enjoy huge discounts on damaged, overstock and even brand new items including plants, tools, home decor, gifts and holiday decorations. There will also be staff submissions from their own homes, so you never know what you might find.

Doors open at 8am, so get here early for the best deals! (Please NO Early Birds)

August Bargain Days

Plus, don't forget that this Sunday is your last chance to take advantage of the deepest discounts of the season during August Bargain Days.

ALL trees, shrubs, roses, perennials, groundcovers and annuals are now 40% OFF thru Sunday, August 16th.

Visit us in Yarmouth or Kennebunk to take advantage of this special pricing!


Let Us Do the Planting

Take the hassles out of planting trees, shrubs, perennials & more with our Planting Service.

We'll get your plants into the ground and off to a great start, worry-free. Visit our website to learn more.

Overseeding Your Lawn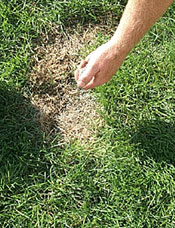 Now is the perfect time to overseed your lawn!

Annual overseeding will improve a lawn significantly and make it much harder for weeds and moss to become established, while also improving any bare patches that may have developed. To get started, simply follow the steps below:

To improve the seed bed, rake the lawn thoroughly to remove the old grass and any debris. The ideal tool is a rake with spiked revolving wheels that will create tiny holes to receive the lawn seed.


Prick the surface of the affected area with a hand or garden fork.


Use one good handful of lawn seed per square yard, making sure to scatter it randomly.


Scatter a thin layer of sifted soil over the top of the newly seeded area and press down with a board.


Water the lawn seeds if the weather is dry and then care for the new grass by carefully mowing until it is well established and blended in with the original lawn.
You'll be amazed at how successful and cost-effective overseeding can be - it can quickly restore your lawn without too much hard work.



Like Us!

Follow Us!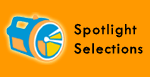 Save 40% on these popular plants and many more during August Bargain Days



Japanese Maples



Rose of Sharon



Black-Eyed Susans



5th Annual MELNA Golf Tournament

August 18

Learn More...



From the ultimate garden solution to perfect gifts, you're sure to find something great in our garden emporium!



Are insects and disease plaguing your summer garden? Bonide has a solution. Choose from tons of helpful products.