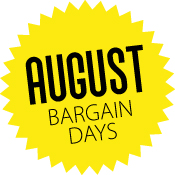 August Bargain Days are Here!

Whether you want to continue expanding your garden or a busy schedule left a long list of projects yet to be completed, there's no better time to shop and save than this month at Estabrook's.

ALL trees, shrubs, perennials, groundcovers and annuals will be 40% OFF starting this Saturday, August 8th as we kick off August Bargain Days at Estabrook's.

However, as an Estabrook's Preferred Customer and Newsletter Subscriber, you can take advantage of these special prices starting today! Simply provide your phone number during checkout to save instantly and get the first choice on tons of great plants.

Visit us in Yarmouth or Kennebunk to take advantage of these special prices and start planting today!


Let Us Do the Planting

Take the hassles out of planting trees, shrubs, perennials & more with our Planting Service.

We'll get your plants into the ground and off to a great start, worry-free. Visit our website to learn more.

Caring for Endless Summer Hydrangeas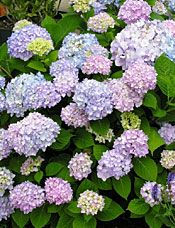 'Endless Summer' hydrangeas are the first hydrangeas that bloom on new growth with the ability to rebloom all summer long. This unique plant will also require unique care.

If you've added one of these fantastic plants to your landscape, follow these tips to make sure 'Endless Summer' is the center of attention in your yard for many years to come.

Winter Care

To ensure overwintering success in the first year, the following is recommended:

Stop all applications of fertilizer after August 15th to acclimate the plant for winter.
Keep the soil moist through the fall months until the ground is frozen.
Cover the plant with a four-inch layer of organic mulch (wood mulch, leaves, etc.). There is no need to cover all stems to the tip or to cut them back.
Covering should be done when fully dormant (around November 30th), or at the same time you would cover perennials in your garden.
In spring, uncover with your perennials when the ground is no longer frozen. The plant will grow from the base of the plant and also from any old branches that survived winter.
Be patient. Growth will come slowly until the heat of late spring stimulates the plant to grow faster.
Once you see growth, you can prune back the old branches to a finger width above the new green growth.
Sit back and watch your plant grow and bloom, which depending on your climate, should be some time around the middle of July.
Pruning

Endless Summer Hydrangea is very forgiving and will not suffer if left unpruned or pruned at the wrong time. In fact, young, recently planted shrubs are best left alone. Unlike other hydrangeas, your Endless Summer will bloom on both old and new wood (branches that grew last year and new branches from this year).

Another unique feature is that this hydrangea will continue to set buds and bloom throughout the season; deadheading the spent flowers will encourage this. Feel free to cut the blooms for drying or fresh cut in vases because you will actually encourage the plant to produce more blossoms. Spring is the best time to prune.



Like Us!

Follow Us!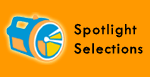 Save 40% on these popular plants and many more during August Bargain Days



Hydrangeas




Daylilies



Evergreens



Yarmouth Yard Sale

August 15-16

Learn More...

5th Annual MELNA Golf Tournament

August 18

Learn More...



From the ultimate garden solution to perfect gifts, you're sure to find something great in our garden emporium!



Keep your plants happy and healthy this summer with colorful watering wands, sprinklers and more from Dramm.