Hosta Planting Guide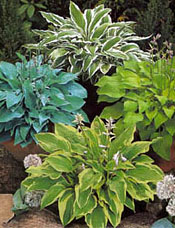 If you want to get some gardening done during these hot summer days, you might as well be planting in the shade.

Available in a wide variety of sizes, shapes and styles it's no wonder that Hostas have become the king of the shade garden. With many Hosta varieties now Buy 1, Get 1 FREE during our Summer Sale, it's a great time to plant and save.

Follow these planting tips and you'll be enjoying your Hostas for years to come:

Soil Preparation

A rich, organic soil is preferred when planting your hostas. This is easily achieved through the addition of a treatment of compost, manure or other organic compound. The pH of the soil should be somewhere around 6.5 or 7.5, which is a moderate amount of both acid and alkaline. When digging your hole, a large, wide hole is best since hosta roots tend to spread horizontally. One and a half times the expected spread of the plant and about a foot deep should suffice in most cases.

Planting

After removing the plant from its container, make sure to loosen and untangle the root system. Some hostas may have become pot-bound, but simply tapping the sides of the pots should release it. Place the hosta into the ground at the same level it grew in the pot, where the leaves meet the root system. Fill in around with your organically amended soil and water well to establish.

Fertilizers

Several options are available, including liquid, granular and extended release types of fertilizer so its ultimately up to the gardener to decide which they're most comfortable using. A balanced granular fertilizer (10-10-10 or 5-10-5 for example) can be applied several times a season while a liquid can be used every 7 to 10 days. In each case the fertilizer itself should be consulted for optimal application.

Watering

Like any plant, watering is critical for a steady, continual growth and encouraging the overall health of the plant. We encourage our customers to water their plants 2-3 times a week even during rainy conditions and this holds for hostas as well. Signs that your hosta may not be getting enough water include burned leaf tips and drooping foliage.


Let Us Do the Planting

Take the hassles out of planting trees, shrubs, perennials & more with our Planting Service.

We'll get your plants into the ground and off to a great start, worry-free. Visit our website to learn more.

The Value of Curb Appeal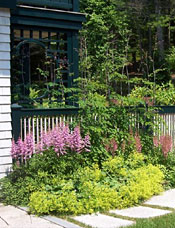 Landscaping adds real value to your home by improving "curb appeal" - that important first impression that visitors (and maybe potential buyers) take away with them.

According to the Gallup Organization, landscaping can add 7 to 15 percent to a home's value.

You can also consider new landscaping a home improvement. Money Magazine says that landscaping can bring a recovery value of 100 to 200 percent at selling time.

In addition to a financial windfall, properly designed landscaping can also provide practical low cost solutions for a number of site problems. Plants prevent erosion, block the wind, provide shade, reduce noise and increase privacy.

A landscape's value, where real estate prices are concerned, is directly related to size and permanence. A mature tree can have an appraised value of $1,000 - $10,000 according to the Council of Tree and Landscape Appraisers.

Trees add the most value followed by flowering shrubs. A good strategy is to plant a combination of trees, shrubs, and perennials. As trees and shrubs mature, remove the perennials. Be judicial in your plant placement though and consider how large your trees and shrubs will be in 10 years.



Like Us!

Follow Us!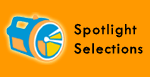 Save 20% on these perennials and many more during our Summer Sale



Echinacea



Phlox



Daylilies



Yarmouth Yard Sale

August 15-16

Learn More...

5th Annual MELNA Golf Tournament

August 18

Learn More...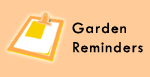 The most important thing you can do for your garden during the summer is give it plenty of water. We recommened 2-3 deep waterings every week even when it rains.



From the ultimate garden solution to perfect gifts, you're sure to find something great in our garden emporium!



Protect your roses from black spot, insects and powdery mildew with Rose Rx 3-in-1 from Bonide