Landscaping Your Front Yard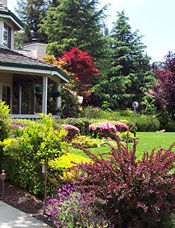 If landscaping the front yard is at or near the top of your to-do list this summer, we have some tips before you get started.

Creating a beautiful, welcoming front yard is a wonderful way to express yourself and give your home warmth and personality. Try to envision your front yard as another room of your house. It should convey your sense of style through shape, texture and color. Although working with living elements that change with the seasons and grow over time is challenging, the rewards are great.

Tie Your Home to Your Landscape

Take cues from your architecture, neighborhood and surrounding environment. The style of your home plays a large role in the design of your landscape: formal, informal, contemporary, rustic, colonial, cottage. The area surrounding your home should be reflected in your design: wooded, seaside, field, waterside. And consider the color of your home - a color coordinate landscape flows.

Create a Welcoming Entry

A front entry is the gateway to your home, so make it the focal point. This is where you meet and greet family and friends. The entry should be warm and inviting with enough space to enter and objects to attract the eye.

Front Yards Need to Work

Since your front yard is the most public place of your home, they need to function as well as be attractive. Each yard needs a practical way to get from the drive to the main entry. Although utilitarian, a path or walkway can be more than a just getting from point A to point B. Well designed walks can create a mood. A gently curving walk is an invitation to slow down and enjoy. Straight concrete walk can soften with plantings and points of interest.

A welcoming front yard and entry is a wonderful way to express your creativity, and add interest and value to your home.


Let Us Do the Planting

Take the hassles out of planting trees, shrubs, perennials & more with our Planting Service.

We'll get your plants into the ground and off to a great start, worry-free. Visit our website to learn more.

Watering Guide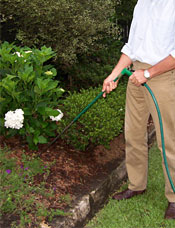 Appropriate watering is extremely important to the health and beauty of your plants, especially in the heat of summer.

At Estabrook's, we recommend deep waterings 2-3 times a week even when it rains.

Although it might appear that your plants are getting plenty of water in heavy rain storms, most plants will shed rainfall like an umbrella, leaving the root system dry.

When to Water

The best time of day to water is in the early morning before the temperatures begin to rise. This gives the plants a good supply of water to face the heat of the day. Early morning also tends to be a time of lower winds and thus reduced evaporation.

If watering cannot be done in the early morning, very late afternoon is also satisfactory. It is important to water early enough so that the leaves have time to dry before nightfall to avoid development of fungal diseases.

If possible, choose watering methods that will not wet the leaves (such as soaker hoses) and thus allow for late evening watering.

What to Use

There may be need to evaluate the device used for watering. While a lawn sprinkler may be a good method for the lawn, it may not be the best way to water a garden.

Pick a watering device that matches the needs of your garden and the time you have available to water. Once a device is selected, know the correct way to use that device in order to water efficiently.



Like Us!

Follow Us!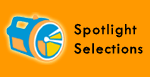 Save 20% on these perennials and many more during our Summer Sale.



Shasta Daisies



Summer Phlox



Astilbe



Daylilies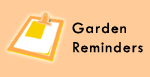 Happy Independence Day! We will be open our regular hours in Yarmouth and Kennebunk on Saturday, July 4th to serve all your gardening needs.

Be on the lookout for summer lawn diseases such as brown patch. Contact us for treatment solutions if you see any signs of trouble.



From the ultimate garden solution to perfect gifts, you're sure to find something great in our garden emporium!



Japanese Beetle season is here; we have everything you need to protect your plants from these devastating pests