Save 15-40% OFF All Plants During Our Summer Sale

The first day of summer officially arrives this Sunday, June 21st, but we can't wait to get ours started. ALL plants are now 15-40% OFF starting today in Yarmouth and Kennebunk as we kick off our Summer Sale!

Whether you want to add instant color with annuals, lasting beauty with perennials and shrubs or accent your yard with a new tree, with have plenty of amazing plants now available for big savings.

Here are a few highlights of the discounts now available. For a complete list, please visit our website.


30% OFF ALL Lilacs

Nothing beats the look and fragrance of fresh lilacs in the garden. Save on more than twenty different varieties, including 'Bloomerang', which will bloom in spring and then AGAIN in mid-summer.
30% OFF Ornamental Crabapple and Fruiting Apple Trees

Whether you're looking for beautiful ornamental flowers or fresh fruit from your backyard, you can save big on these popular trees.
20% OFF ALL Perennials

Sporting a wide variety of blooms, styles and foliage, perennials can turn a good garden into a great one. Choose from hundreds of different varieties (or have our pros help you out!) and save 20%.

Enjoy these discounts and many more now in Yarmouth and Kennebunk. Visit us today!


Let Us Do the Planting

Take the hassles out of planting trees, shrubs, perennials & more with our Planting Service.

We'll get your plants into the ground and off to a great start, worry-free. Visit our website to learn more.

How to Design a Low Maintenance Garden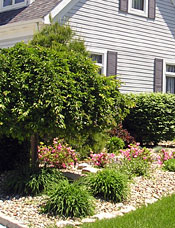 Sustained summer heat will be here soon and the last thing you'll want to be doing is deadheading in the garden. By carefully planning your landscape you'll be able to create a beautiful, low maintenance garden and avoid these undesirable tasks.

Here are a few tips to keep in mind:

Understand Your Site

Take some time to observe the area you would like to plant and consider these key condition factors:

Sun - Determine how much sun your site will recieve each day. An area is considered full sun if it receives 4-6 hours, part sun is 2-4 hours, and anything under 2 hours is considered shade.
Moisture - Most plants can thrive in a moist, well drained soil, but most sites aren't that easy. Luckily, there are plants perfectly suited for very wet or very dry conditions.
Deer - They may be cute, but deer can devastate plantings (especially in the winter). The best way to fend off hungry deer is to plant things they prefer not to eat.
Wind - Many plants are not suited to high wind conditions.
Do Your Research

Once you understand your site, begin researching plants that work for your conditions. You can visit our online plant catalog, ask our staff for plant particulars, or search the web. This could take some time, but can save on costly mistakes and many hours of maintenance in the future.

Follow a Few Basic Rules

Finally, follow these tips to reduce maintenance time:

Plant more shrubs and trees and fewer perennials
Plant "blocks" of color (multiples of the same plant) instead of a single variety
Plant site appropriate groundcovers to inhibit weed growth
Find plants that require little if no pruning, deadheading, or special care
Plant native plants that are already perfectly suited to our weather
Amend the soil with organic material
Mulch to retain moisture and reduce weed growth
By following these basic guidelines, you'll be spending more time enjoying your garden and less time "dealing with it" this summer.



Like Us!

Follow Us!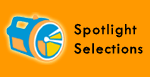 Add instant color with big, beautiful annuals and save during our Summer Sale.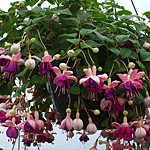 Hanging Baskets
NOW 25% OFF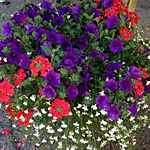 Patio Pots
NOW 30% OFF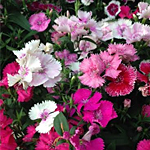 9" Estabrook's Logo Pot Annuals
NOW 15% OFF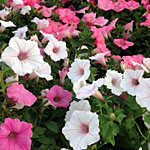 All Other Annuals
NOW 20% OFF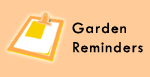 Does Dad have a green thumb? Treat him to an Estabrook's Gift Card for Father's Day this Sunday, June 21st. Order online or visit one of our locations.

Temperatures are rising! Make sure your plants are getting plenty of water. We recommend 2-3 deep waterings a week even when it rains.



From the ultimate garden solution to perfect gifts, you're sure to find something great in our garden emporium!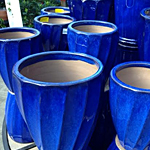 Dress up your plants with distinctive pottery. Our entire selection is now 25% OFF during our Summer Sale.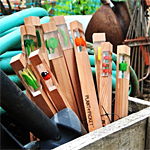 Complement your garden with Plant Pickets, handmade garden markers that will stand up to the elements year-round