20% OFF ALL Perennials & Groundcovers

With Memorial Day behind us, the focus of many a gardener turns to perennials, and for good reason. Tons of amazing perennial plants are now sporting beautiful blooms and fantastic foliage.

To celebrate perennial season, we're offering an outstanding deal to help you start or expand your perennial garden. ALL perennials, ornamental grasses and groundcovers are now 20% OFF.

You'll find thousands of plants spanning hundreds of varieties at our stores in Yarmouth and Kennebunk. Don't know where to start? Our gardening pros will help you pick out just the right ones for your yard.

Here are a few of our favorites that look great right now:


'Dalmatian Purple' Foxglove

This variety showcases tall, uniform spikes of deep lavender-purple bells, each spotted inside with maroon purple. The individual tubular flowers are carried on elegant airy stems and are a magnet for hummingbirds and other nectar feeders.
'Walker's Low' Salvia

'Walker's Low' features large violet-blue flowers that bloom all summer on long stalks that rise over a mound of gray-green, aromatic foliage.
'Gallery Blue' Lupine

'Gallery Blue' is a handsome, compact form of lupine with deep green, palmate foliage and bicolor spikes of blue and white in late May to early June.

You'l find these and lots more right now at Estabrook's!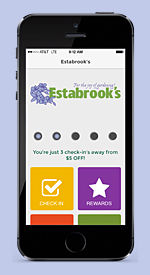 Save Big with Our Mobile App

Have you checked out the new version of our mobile app?

Download it today from the App Store or Google Play and take advantage of these special offers this week:

15% OFF Any Fruit Tree
$15 OFF 3+ Hanging Baskets
25% OFF Any (1) Lilac
$10 OFF 10+ 9" Annuals
Buy 6, Get 6 FREE Select 4.5" Vegetables
25% OFF Any (1) Forsythia
Plus eight more!
Check out the app for full details or click here to view and print your coupons. Some exceptions may apply; see store for details.
Perennial Planting Guide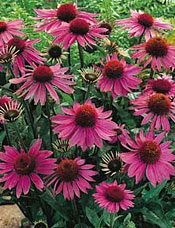 With so many styles, sizes and colors, perennial plants can make an ordinary garden into an extraordinary one. Best of all, they'll return year after year to spread their good cheer. Now that all perennials are 20% OFF, it's a perfect time to start or expand your perennial garden.

Follow these instructions to get your perennials off to a great start:

Choose the right number of plants for the area to be planted. This information can usually be found on the back of the plant tag, in our online catalog or by asking one of our knowledgeable staff members for help.


Pull back any bark mulch. Since most perennials enjoy a richer soil, Estabrook's recommends that a well balanced organic fertilizer and the addition of a 2-4" layer of compost, composted cow manure or other soil amendment is incorporated into the soil to a depth of 14-18" every time perennials are added to new areas or existing plantings. Level off the planting area after working in the soil amendment.


Make sure your plants are well watered, then dig a hole wider but not deeper than the root ball. Remove the plant from it's pot and if necessary, loosen its roots by gently fingering the bottom of the root ball or by scoring the sides of the root ball with a garden knife.


Insert your plant into the hole and backfill with soil while firming down well and making sure the plant remains level with the sides of the hole. We recommend the addition of a 1" "dam" of soil built 6-8" from the crown of the plant to form a "dish" that helps retain water.


Mulch the planting with a 3-4" layer of bark mulch or 1-2" layer of buckwheat hull mulch and water thoroughly.


Check for dryness daily for the first two weeks and water when needed until established. All plants appreciate extra water in periods of drought.



Like Us!

Follow Us!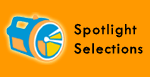 We're continually adding new plants to our nursery. Check out these exciting varieties that just arrived in Yarmouth:



'Endless Summer' Hydrangea



'Hakuro Nishiki' Dappled Willow



'Emerald N Gold' Euonymus



'Fine Wine' Weigela



'Lo & Behold Blue
Chip Jr.' Buddleia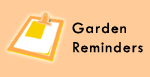 Give your tall-growing plants (Foxglove, Delphinium, etc.) or vegetables (Tomatoes) the support they need to thrive. We have a wide selection of stakes, cages, supports and more.

Has your lawn been a disappointment so far? It could need a dose of lime. Check out our Advice Section for more information.



From the ultimate garden solution to perfect gifts, you're sure to find something great in our garden emporium!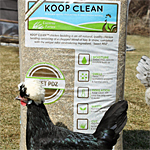 If you keep chickens at home, you need Koop Clean! This eco-friendly bedding neutralizes odor and will keep your flock warm and cozy.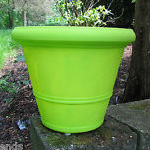 Add a splash of color with Marchioro pots, now available in fuchsia, purple and bright green