Grow Your Best Tomatoes Ever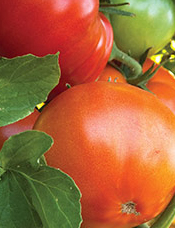 Fresh is best when it comes to nearly all vegetables, but when it comes to tomatoes, there's really no comparison. If you want to grow the biggest, best, and most flavorful tomatoes yet, you should think about using grafted tomatoes.

Grafted tomatoes are special for a number of reasons. As a means of introduction, here are some answers to common questions about these exciting vegetable plants:

What are Grafted Tomatoes?

Grafted tomatoes are simply two tomato plants that have been grown together (or grafted). This results in stronger, more healthy tomato plants because they inherit the best characteristics of both varieties.

Why Grow Grafted Plants Versus Seed Tomatoes?

Since grafted tomatoes take on the best properties of their two varieties, they offer tons of benefits over traditional seed-grown tomatoes. These include increased vigor for bigger, better fruit, a greater tolerance to soil, temperature and weather extremes, resistance to soil-borne diseases and larger harvests over extended periods.

How Do I Plant Grafted Tomatoes?

The most important consideration when planting grafted tomatoes is to keep the graft line well above soil level. Since these plants are so vigorous, we also highly recommend providing support such as strong stakes or an extra large cage. For best production, prune a single grafted tomato to two leaders and then give each leader its own support to climb.

Will Grafted Tomatoes Help Me Avoid Blight?

Although we can't promise that grafted tomato plants will be completely disease free, they are much more disease resistant than normal tomato plants and are able to withstand common soil borne and insect diseases. These include common funguses and blights that typically hamper tomato production. This natural resistance also eliminates the need to use chemicals to manage these problems!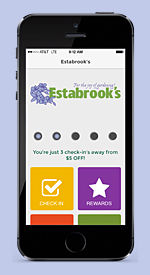 Save Big with Our Mobile App

Have you checked out the new version of our mobile app?

Download it today from the App Store or Google Play and take advantage of these special offers this week:

20% OFF Lilacs, Forsythia & Quince
$3 OFF Grafted Tomatoes
$15 OFF 3+ 12" Patio Pots
Buy 1, Get 1 FREE Pansies
Plus three more!
Check out the app for full details or click here to view and print your coupons. Some exceptions may apply; see store for details.
Treating Winter Damage on Rhododendrons
It was a tough winter for many plants, but broad-leaved evergreen plants like Rhododendrons had it especially rough.

After talking with many customers that have experienced winter damage on these popular plants, we decided to round up our best advice for rehabbing your Rhododendrons.

Feed Them Some Fertilizer

Your winter damaged Rhododendrons will need a "boost" this season. We recommend Holly-tone, an organic fertilizer from Espoma. Simply add 1 cup of Holly-tone for every 1 foot of spread (or width) of your Rhododendrons to help them get back on track.

Prune Carefully

Inspect any injured branches carefully before pruning. New growth may have started to appear on the tips or lower on the stem, in which case you can prune them back to the live growth. Branches that aren't showing any signs of new growth can be safely cut back completely.

Water, Water, Water

A healthy dose of water (especially during this month's dry conditions) will benefit any plant, but it's especially critical for one working it's way back from winter damage. We recommend 2-3 deep waterings per week to give your damaged plants the best chance to recover.

If All Else Fails

If treatment is not successful or the plant is too far gone, complete replacement of the plant may be necessary. We have a fantastic selection of Rhododendrons and other broadleaf evergreens such as Mountain Laurel, Holly and more that look great and will serve as terrific replacements.



Like Us!

Follow Us!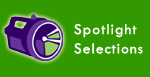 Our greenhouses and nursery are full of fantastic plants. Here are a few of our favorites to look for!



'Oso Easy' Roses



Rhododendrons



Fuchsia



Perennial Salvia



Hosta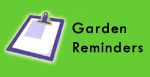 Give your tomato plants the support they need to grow big and strong. We have heavy duty supports that will keep large tomatoes off the ground this summer.

Dress up your deck, porch or patio with mixed containers this summer. Our patio pots are ready to go with a colorful mix of annuals that can be dropped right into the container of your choice.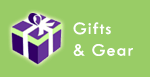 From the ultimate garden solution to perfect gifts, you're sure to find something great in our garden emporium!



The weather is heating up; make sure your plants and lawn are getting the water they need with watering tools and supplies from Estabrook's