Planting a Vegetable Garden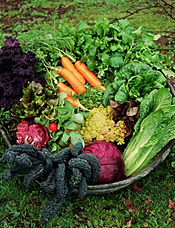 Memorial Day Weekend is upon us, and here in Maine, that typically signals the official start to the growing season. If you'd like use the long weekend to get a gardening project accomplished, planting a vegetable garden is a fantastic idea.

Growing your own vegetables can be a fun hobby that provides delicious dividends while also saving you some money on your weekly grocery bill.

You'll find a great selection of your favorite vegetable seedlings right now at Estabrook's, and thanks to our big, beefy plants, you'll be harvesting your crop instead of coaxing tiny seeds.

To help you get started, follow these tips from our experts:

Location

Vegetables require a location with good sun. All day or at least five hours of afternoon sun is ideal. The soil should have adequate drainage, be in the neutral pH range, and be high in organic matter. Whether your soil is sand based or clay based, the yearly addition of organic matter such as compost, manure or peat moss is a good idea for the entire garden area. If this is not possible, each row can be amended. Estabrook's also recommends the addition of organic compounds such as rock phosphate to boost certain capabilities of your plants and soil.

Fertilization

A balanced fertilizer should be used to get the maximum crop result and to reduce the effects of root competition. You can choose an organic, granular, or water-soluble fertilizer.

To allow the plants to process fertilizers more successfully and encourage lush growth and crop production, lime should be applied yearly. If possible, a mulch should also be applied to aid in weed control and water holding capacity. This mulch could consist of compost, straw, grass clippings or layers of newspaper.

Watering

Remember to water your established vegetable garden well, applying 1.5-2" per week. As with all plantings, if you plan to use an overhead system, you should water early in the morning to reduce the risk of disease.

Weeding

For ease in pulling and less root disturbance to the desired crop, weeding is best accomplished when the weeds are small. You can also lightly cultivate the soil with a hoe or other weeding device. The best time to weed is on hot sunny days. The newly plucked or cultivated weeds can be left on top of the soil to wilt in the sun.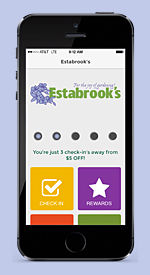 Save Big with Our Mobile App

Have you checked out the new version of our mobile app?

Download it today from the App Store or Google Play and take advantage of these special offers this week:

20% OFF Select Roses
20% OFF All Hosta
10% OFF Grafted Tomatoes
20% OFF Boxwood (2, 3 or 5 gal)
10% OFF Espoma Lawn Food
Plus seven more!
Check out the app for full details or click here to view and print your coupons. Some exceptions may apply; see store for details.
How to Create Inviting Foundation Plantings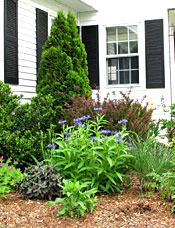 Foundation plantings can be so much more than a few shrubs placed around the base of a home. These plantings hide the foundation, soften the lines of a house and visually tie the house to the ground and the surrounding area. Foundation plantings also make houses feel less imposing and more inviting.

We've put together these tips to get you started:

The Right Plants For Your Home

The first and most important rule to remember when choosing foundation plants is that they should complement the style and scale of your house. Big houses need equally big plants in large swaths, "boxy" houses should use clusters of differently shaped and sized plants to soften the edges, and the architectural elements of asymmetrical houses should balance with your plantings. No matter the size of your home, all foundation plants should be more than 4 feet wide, with plants that reach 8 feet wide all the better.

Hide or Showcase?

Foundation plantings can also be used to hide less attractive elements or accentuate important parts of your home. Trees, shrubs and vines can break-up larger expanses of wall, while homes with large amounts of foundation showing can be masked with massive shrubs. Meanwhile, you can highlight your front entrance by placing slightly larger plants nearby. Two small columnar plants on either side of a door will also work and will break any strong horizontal lines to create a more dynamic visual.

Geometrically Speaking

A foundation planting should be considered an extension of your home, and "lines" are an important part of good architecture. For example, a low sheared hedge will emphasize horizonal lines, while columnar trees will accent the strong vertical lines of a tall narrow house nicely. Generally speaking, hard, straight lines will attract more attention, while softer lines demand less attention, so take this into consideration when deciding which parts of your home to hide or showcase.



Like Us!

Follow Us!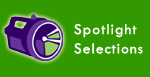 It's Grow Time! We have tons of fantastic looking plants ready to plant this Memorial Day Weekend.



Osteospermum
'3D Series'



'Knock Out' Roses



'Bloomerang' Lilac



Creeping Phlox



Japanese Maples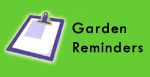 We'll be open every day (including all day on Memorial Day) in Yarmouth and Kennebunk to help you with your gardening needs during the long holiday weekend.

Remember your loved ones with Memorial Day Planters from Estabrook's. Each one is filled with brightly colored annuals and great for the cemetery and other areas of remembrance.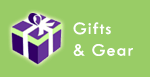 From the ultimate garden solution to perfect gifts, you're sure to find something great in our garden emporium!



Easy to install (no screws or brackets) and available in a range of colors, Adjustable Deck Rail Planters brighten up decks or fences easily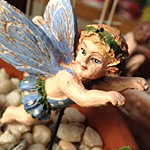 Looking for a fun family project for the long weekend? How about creating a fairy garden? We have everything you need to get started at our Yarmouth store.