Container Planting Guide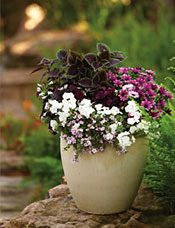 Gardening in containers will add instant color and structure to any garden and it's a great option for early spring when the dangers of a sudden nighttime frost are still present. Here are a few tips to get you started:

Choosing a Container

Choose the right size and material for your container. Smaller pots and containers made out of terra cotta dry out more easily, so consider using these in shady garden areas. Choose glazed, wrought iron or large wooden containers for full sun areas, as they tend to retain more water. Make sure there are adequate drainage holes present in whatever container you chose. Soil additives are also available to aid in watering.

Choosing Plants

Container gardening can be as simple as choosing one type of plant per pot or a combination of plants with different leaf textures and flower colors. The most important thing to consider when selecting your plants is the light and care requirements of each plant you choose in relation to the location and the size of your pot or container. Choose plants that share similar characteristics for best results.

Planting

To begin planting, cover the drainage holes of your chosen container with potshards or a double thickness of newspaper to prevent soil loss, then add an appropriate amount of pre-moistened potting mix for the size of the container and number of plants being used. An ideal mix would be a 3:1 ratio of a quality soil-less potting mix and a good compost or composted manure. Keep in mind that you want about 1" of space from the top of the soil to the top of the pot to make watering easier.

Add your plants, making sure to loosen the roots to allow them to spread. Place your plants in the desired arrangement before filling and firming soil around them. This allows you to adjust or remove plants more easily if necessary. Back fill the container with soil, firm in gently, add a time-release fertilizer and water until it runs out from the bottom of the pot.

Plant Aftercare

Depending on the plants chosen, and whether or not the addition of a time-release fertilizer was used in planting, fertilize your containers every two weeks with a well-balanced water-soluble fertilizer. Watering containers can vary widely depending on the weather, the type of plants chosen, the location of the pot, and how many different plants are in each pot. It's fairly safe to say that containers and pots will require more water in dry hot weather and open windy areas than in wet weather and cool shaded areas.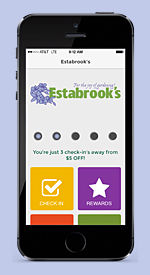 Save Big with Our Mobile App

Have you checked out the new version of our mobile app?

Download it today from the App Store or Google Play and take advantage of these special offers this week:

20% OFF Any (1) Magnolia
20% OFF All Forsythia
10% OFF Any (1) Lilac
10% OFF All Ornamental Grasses
10% OFF Wooden Trellises
Plus nine more!
Check out the app for full details or click here to view and print your coupons. Some exceptions may apply; see store for details.
The Ten DO's and DON'Ts of Landscaping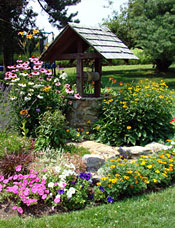 Even small landscaping projects can seem daunting. Which plants should I choose? How do I want my beds laid out? What should I keep and what should I toss?

Like any project, dividing it up into smaller parts will make your task easier. We've compiled the following ten DO's and DON'Ts of landscaping to help you tackle "that spot" in your yard.

DON'T start without a plan. Selecting plants that "look pretty" can lead to a haphazard accumulation of plants.
DO think long term. Keep in mind that plants, especially trees, grow. Always consider the mature size of a plant (10 years at the minimum) before planting.
DON'T be afraid to pull out overgrown shrubs and trees. Overgrown plants crowd a house, obscure views from windows, and invite home maintenance problems like wood rot and insects.
DO decide where to spend your money. Buying the smaller size of fast growing plants let's you spend more on larger, slower growing plants.
DON'T always think straight. Although a straight line is the quickest way from point A to point B, they do not leave much to the imagination. Curved walks and beds slow down the eye and add interest.
DO think curb appeal. With the increased popularity of outdoor rooms, the backyard is getting a lot of attention lately - but it's the front yard everyone sees. Money spent on curb appeal is a good investment.
DON'T create a monster. A spectacular landscape is a beauty to behold, but beware, that dream garden can turn nightmarish. Definitely assess how much time you are willing to put into maintenance prior to planting.
DO plan for low maintenance. Like most of us, time is limited, so create a landscape that meets your time requirements.
DON'T think in ones. A single plant can easily get lost in the garden. Think in multiples - preferably odd numbers. Creating swaths of color increases visual impact and reduces maintenance.
DO stay ahead of the weeds. Letting weeds go to seed spells trouble in any garden. Take a little time each week to pull weeds that have popped up - it will pay off in the long term.
Finally, DO contact us if you have questions. We are here to help you plan, plant and enjoy a beautiful landscape!



Like Us!

Follow Us!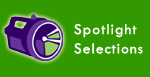 It's Grow Time! We have tons of fantastic looking plants with even more arriving each week.



Dahlias



Weeping Redbud



Bleeding Hearts



Rosemary



Lilacs



Grafted Tomatoes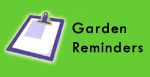 It's a great time to fertilize your plants with an organic solution like Plant-tone or Holly-tone and enjoy big, beautiful blooms all season.

Set-up cages or rings for your peonies now and they'll have the support they need when they bloom later in the season.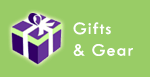 From the ultimate garden solution to perfect gifts, you're sure to find something great in our garden emporium!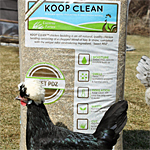 If you keep chickens at home, you need Koop Clean! This eco-friendly bedding neutralizes odor and will keep your flock warm and cozy.



Give your "little helpers" their own set of brightly colored, kid-sized tools and make gardening a family activity.