Last Chance to Save 20% During Our Spring Nursery Sale

Whether you're looking to plant the garden you've always wanted, expand your existing landscape or repair some winter damage, it's your last chance to save during our Spring Nursery Sale.

ALL trees, shrubs, perennials, groundcovers and roses are 20% OFF thru this Sunday, May 3rd in Yarmouth and Kennebunk. Visit us soon to take advantage of this special offer and get your spring started.

Here are a few of our favorites to take a look for:


Forsythia 'Show Off'

'Show Off' is a vigorous variety that features slightly fragrant, funnel-form, golden yellow flowers in early April and deep green leaves that create an upright yet spreading growth habit.
'Double Take Scarlet Storm' Quince

This variety features large, dark red, double flowers that appear in early spring on thornless plants that do not set fruit. Shiny deep green leaves complete the look.
'PJM Elite' Rhododendron

An improved form of one of our favorites for early spring color, 'PJM Elite' features lavender-pink blooms that emerge in late April and later than most varieties. These plants will be so covered in flowers it is difficult to see the foliage!

You'll find these and many more right now at Estabrook's!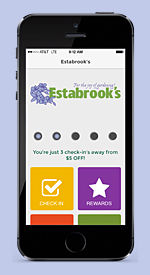 Save Big with Our Mobile App

Have you checked out the new version of our mobile app?

Download it today from the App Store or Google Play and take advantage of these special offers this week:

20% OFF Houseplants
20% OFF Pottery
$10 OFF Delivery (6+ yards)
Plus many more!
Check out the app for full details or click here to view and print your coupons. Some exceptions may apply; see store for details.
Green Up Your Lawn with Lime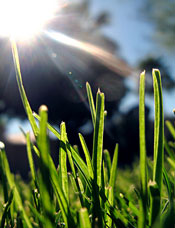 If you're looking for a greener, healthier lawn, an application of lime could be the answer. By applying lime to your lawn, you'll improve your soil, make more nutrients available to your grass and increase the effectiveness of a fertilizer treatment in the fall.

Why Should I Apply Lime?

Your soil's pH level is very important to the health of your lawn. pH is a measurement of the acidic or alkaline level of the soil and a level between 6.0 and 7.0 is ideal for turf grass.

Lawns will naturally leach base nutrients such as calcium, magnesium and potassium from the soil over time. The loss of these nutrients will cause the soil's pH level to drop as it becomes more acidic. In seasons of heavy rainfall, this problem becomes even more severe.

Another reason your lawn's pH level may be too low is due to nitrogen based fertilizers. While lawn fertilizers provide many important nutrients to your lawn, they often contain high levels of nitrogen which will make your soil more acidic.

When your soil's pH drops below 6.0 (making it acidic), fewer nutrients become available to your lawn. This can adversely affect your lawn's color, vigor and ability to recover from heat, drought and heavy traffic. By adding an application of lime, you can raise the pH level of your soil and increase the availability of these nutrients.

Does My Lawn Need Lime?

The only way to determine if your lawn would benefit from liming is through a soil test. Estabrook's offers several different at-home kits that will provide you with a general idea of your pH levels. For more accurate results, a state or commercial soil testing facility can be used. These detailed reports will break down exactly home much lime should be applied for optimal soil conditions.

How Much Lime Should I Apply?

While a detailed soil report will tell you exactly how lime to apply, a good rule of thumb is one bag for every 1,000 square feet.

How Often Should I Apply Lime?

Applications of lime should only be done when a soil test necessitates it. While a pH level under 6.0 can do damage to your lawn, a pH level over 7.0 (creating alkaline soil) can also cause damage. Nutrients such as nitrogen, phosphorus, and iron will become less available and your grass will become less vigorous.



Like Us!

Follow Us!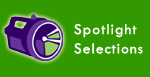 Bring the tropics indoors with these houseplants that just arrived in Yarmouth!



Mandevilla



Hibiscus



Tibouchina



Dipladenia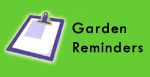 Expanded spring hours start this Friday. We'll be open every day from 8am to 6pm in Yarmouth. Kennebunk will remain open 8am to 5pm.

Are you Mom's favorite? You can be with an Estabrook's Gift Card this Mother's Day. Order online or visit us in Yarmouth or Kennebunk.

Stay ahead of the game by thoroughly weeding and mulching your garden now. It will provide your plants with room to grow and protection to thrive.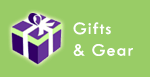 From the ultimate garden solution to perfect gifts, you're sure to find something great in our garden emporium!



Prevent or cure a wide variety of nasty garden diseases (including Cedar Apple Rust) with Immunox Fungicide Spray




Get your garden off to a great start with organic soils and mulches from Coast of Maine. Learn more with their fantastic instructional videos!