60% OFF All Perennials
Our Fall Clearance Sale in Yarmouth just got better!

ALL perennials, ornamental grasses and groundcovers are now 60% OFF at Estabrook's!

Offering a wide range of colors, styles and textures, it's no wonder that perennial plants are so popular with gardeners. Here are just a few of the many varieties still available:


Hostas

Hostas are the king of the shade garden, and for good reason! Hostas add bright color and fabulous texture to areas of your yard that get little to no sunlight. We have a great selection of many different popular and brand new varieties.
Ornamental Grasses

Ornamental grasses are a great way to extend your garden's interest right up until winter. Offering gorgeous texture and tall habits that will sway gently in the breeze, they're a great (and underappreciated!) choice for any landscape.
Sedum

A mainstay of the fall garden, Sedum will bloom starting in midsummer and last all the way through autumn with large heads of purple-pink blooms. A vigorous habit and wonderful succulent foliage make these plants a perennial favorite.

These are just a few of hundreds of different varieties still available, all at 60% OFF. Don't know where to start? Our gardening pros will help you choose just the right ones for you and your garden. Visit us in Yarmouth today!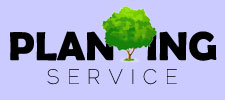 Let Us Do the Planting

Take the hassles out of planting trees, shrubs, perennials & more with our Planting Service.

For as little as $45 per plant, we'll get your plants into the ground and off to a great start. Visit our website to learn more.

Fall Fertilizing Guide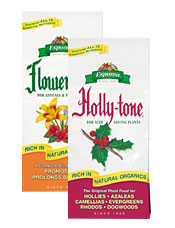 Once leaves and flowers begin to die back, it looks like all plant activity has finished. However, cooler temperatures and shorter days send signals to plants to slow down on the above ground growth and concentrate on what's underground.

With an inordinate amount of activity taking place in the roots, fall is the opportune time to fertilize. It may sound odd to feed plants now, but an ample supply of fertilizer in the fall will give plants a head start when it's time to grow in the spring.

Choosing a Fertilizer

Plant needs are different now than in the spring and summer. In warmer months they are busy leafing and blooming, while in the fall, all their energy is going to the roots. Since nitrogen inspires above ground growth, look for fertilizers with a low amount of nitrogen for fall applications.

Each fertilizer will have a ratio on it, typically expressed as N-P-K. N stands for nitrogen, P for phosphorus and K for potassium. A fertilizer rich in phosphorus and potassium, while low in nitrogen (between 2 and 5) will be ideal for this time of year.

At Estabrook's, we recommend organic fertilizers from Espoma. An all-purpose formula like Flower-Tone or Holly-Tone (for acid loving plants) both offer a good amount of phosphorus and potassium while limiting the amount of nitrogen your plants receive this time of year.

Application

The best time to fertilize in the fall is after a few light frosts or when trees begin dropping their leaves.

Lightly scratch granular fertilizers into the top of the soil and where appropriate, apply a nice layer of mulch over the top. Water the fertilized areas thoroughly if fall rains are lacking.



Like Us!

Follow Us!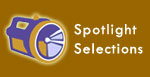 Warm your home as the temperatures cool with the colors of fall!




Garden Mums




Pumpkins




Cabbage & Kale



Purple Fountain Grass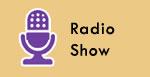 #89 - Getting Ready for Winter
We're halfway thru October, which means winter is right around the corner. Tom details some of the things you should be doing in your garden to get ready for winter.

Listen Now...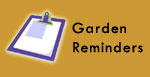 Invigorate your indoors with houseplants. Choose from orchids, african violets, foliage plants and much more, all perfect for cheering up your home or office.



From the ultimate garden solution to perfect gifts, you're sure to find something great in our emporium!



Make your backyard a destination for birds this winter. We have all the seed and feeders you need to get started.