Save 40-50% During Our Fall Clearance Sale
The gardening season may be winding down, but there's still plenty of time to plant and save by shopping at Estabrook's.

ALL trees, shrubs, perennials, roses and groundcovers are now 40-50% OFF during our Fall Clearance Sale. Browse a great selection (including many plants that arrived just weeks ago) and get a jump start on next spring by doing some planting this fall.

Here are just a few of the many plants now available in Yarmouth and Kennebunk:


Hydrangeas

A classic shrub for the Maine home landscape, hydrangeas offer big, bold blooms in pink, blue or white. Choose from many popular varieties including 'Endless Summer', 'Pinky Winky', 'Quick Fire' and more.
Ornamental Grasses

Ornamental grasses are a great way to extend your garden's interest right up until winter. Offering gorgeous texture and tall habits that will sway gently in the breeze, they're a great (and underappreciated!) choice for any landscape.
Evergreens

From large varieties that provide windbreaks and stately elegance to small selections that serve as garden ornamentals, evergreens have a place in any yard or garden and will provide color and texture all year long.

You'll find these and many more right now at Estabrook's!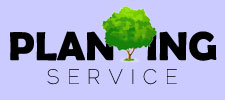 Let Us Do the Planting

Take the hassles out of planting trees, shrubs, perennials & more with our Planting Service.

For as little as $45 per plant, we'll get your plants into the ground and off to a great start. Visit our website to learn more.

Putting Your Vegetable Garden to Bed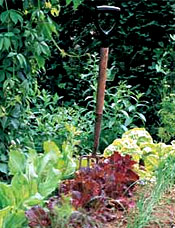 Growing your own vegetables is a rewarding hobby that has grown in popularity over the recent years. If you planted a vegetable garden this season, it's time to start thinking about "putting it to bed" for the season.

Now that fall is here, some important steps should be taken to protect your hard work and ensure you'll be enjoying fresh vegetables year after year.

Clean-Up the Plants

The first step is to remove any dead plants and place them in your compost pile. (For tips on starting a compost pile, see the advice section of our website).

Turn the Soil

Next, turn the soil using a pitch fork. Simply stab, lift and flip the soil over throughout your vegetable garden. Doing this will expose destructive insects to freezing temperatures and help your soil retain nutrients throughout the winter.

After you've flipped your soil over, use a broad fork to loosen the soil underneath. Simply insert it into the ground and rock it back and forth gently. After you've broken up the soil, add a 4 to 6 inch layer of compost. Earthworms will gravitate to the compost and pull it down into the subsoil to improve the overall health of your planting area.

Add Protection

Put all those leaves you're raking to good use by placing them over your vegetable garden for added protection. A six inch layer, followed by a three inch layer of straw is ideal.

Finally, apply fertilizer and give the entire area a good soaking with the hose.

Taking a few precautions this fall will ensure that your garden will be ready to plant next spring!



Like Us!

Follow Us!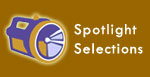 Warm your home as the temperatures cool with the colors of fall!




Garden Mums




Pumpkins




Cabbage & Kale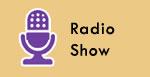 #87 - Adding Fall Color
Your fall garden can add tons of beautiful color and texture during the fall. Tom runs down his favorite plants for fall foliage and what steps you can take to help them through the winter.

Listen Now...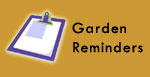 Make plans to protect your plants from wind, ice, snow load and more this winter. We have shrub guards, staking kits, protective burlap and much more.



From the ultimate garden solution to perfect gifts, you're sure to find something great in our emporium!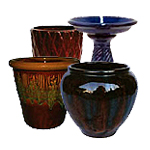 It's time to stock up! Save 50% on all outdoor pottery and bird baths



Celebrate Halloween with fun and festive decorations from Estabrook's. Choose from the whimsical or downright spooky!