Fall Clean-Up Checklist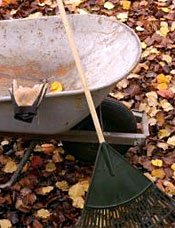 Fall is a time to take stock of your garden, clean up any debris that has accumulated, and then take the proper precautions to ensure your plants survive a sometimes treacherous winter (especially here in Maine!).

While the work varies from garden-to-garden, here's a brief list of some of the more important tasks to take into consideration this autumn:

Weed the garden before seeds drop and create problems next year.
Stake young trees to guard against wind damage.
Cut perennials back to 3-4".
Pull annuals when plants cease blooming or are dead from frost.
Clean up plant debris from beds and borders.
Take down trellises to clean and store for next season.
Spread manure or compost on the garden to promote stable soil temperatures and avoid a freezing and thawing cycle.
Harvest and appropriately store vegetables before the first frost.
Empty clay pots and bring them indoors to avoid winter cracking.
Update your plant performance records.
Having the proper tools to get the job done is also important. Estabrook's has everything you'll need to make this season's fall cleanup a cinch.

From rakes to bags and compost to stakes, our full service garden centers are here to meet your needs.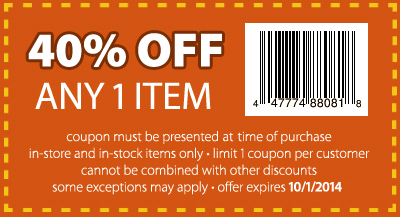 Forcing Spring Bulbs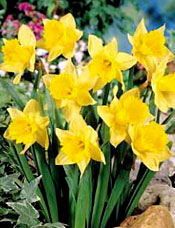 Forcing flower bulbs for indoor blooms can be a fun hobby that will produce beautiful dividends!

Bulbs that you wish to bloom inside the home can be planted in earthenware, plastic or glass pots. Just make sure they are at least 4" deep and that the pot has a drainage hole. We also recommend using a medium potting soil.

Cold Period

To obtain a suitable result, it is absolutely necessary that the bulbs spend 13-15 weeks in a cold (approximately 48 degrees) environment. This should preferably be a dark environment, although it's not crucial. If you do not have a cool room available, the pots can be buried in the garden for the indicated length of time, provided it isn't too wet.

If you do not provide the bulbs with a sufficiently long cold period, the flowers will have short stems, while a cold period that is too long will produce plants that are too tall.

Planting

Planting times last from early September until December. The earlier you plant the bulbs, the earlier they will bloom. After the cold treatment, you should put the bulbs in a warm room. It will be another 2 to 3 weeks before the flowers will be in full bloom. Amaryllis and Paperwhite bulbs do not require a cold treatment and can be put in a warm location immediately after purchase.

Step-By-Step

Choose a pot that will accommodate several bulbs comfortably. Place some Pro-Mix on the bottom to provide better drainage.


Partially fill the pot with soil and press it down slightly. Then press the bulbs lightly into the soil. They may be allowed to almost touch one another. With tulips, arrange them so that the flat sides of their bulbs face the wall of the pot.


Continue to fill the pot with soil so that the "noses" of the bulbs disappear under the soil surface. Sprinkle generously with water to encourage rooting.


Provide the planted flower bulbs with the required cold period. As soon as the flower bud has emerged from the bulb, the pots can be placed in a warm location.

Like Us!

Follow Us!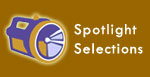 Warm your home as the temperatures cool with the colors of fall!




Garden Mums




Pumpkins




Cabbage & Kale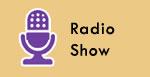 #86 - Planting Bulbs
Tom offers some tips on planting your spring flowering bulbs this fall. Plus, discussion of pruning, mulching, fall planting and more.

Listen Now...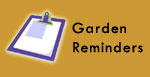 Overseed your lawn this fall to encourage greener, healthier grass next season. We have everything you need to get started.



From the ultimate garden solution to perfect gifts, you're sure to find something great in our emporium!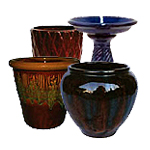 It's time to stock up! Save 50% on all outdoor pottery and bird baths



Make fall clean-up fun and easy with flexible Tubtrugs available in a range of colors