Designing Natural Plantings with Bulbs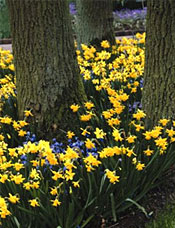 Spring flowering bulbs have arrived!

Nothing is more enchanting than big drifts of flowering bulbs flowing through grassy areas or in lightly shaded woodlands. Although your bulbs won't bloom until next spring, you'll want to plant them now to ensure they have plenty of time to sprout.

We've put together these tips to help you give your plantings a more "natural" look:

Designing Your Plantings

Naturalized plantings should mimic nature and blend in with the existing landscape. To achieve this, lay out your planting areas so they follow the contours of your land and be generous with the size of the areas to be planted.

The impact of your planting will be much greater if you have several large areas of naturalized bulbs than if you have lots of small areas. Naturalized plantings look best when they are planted densely in the center then feather out to fewer bulbs at the edges of the planting. And finally, swaths of one solid color generally have greater visual appeal than drifts of mixed colors.

Location

The key to selecting a good location for naturalizing bulbs is finding an area that isn't mowed until after the foliage ripens or turns yellow. Ripening foliage feeds the underground bulb so it can store energy and nutrients needed to bloom next spring. Therefore, a manicured front lawn may not be the best place for a naturalized planting. However, an area underneath deciduous trees, in grassy meadows, gracing a hill, or brightening a woodland would be perfect.

Planting and Care

Please refer to the planting depth and spacing listed on the box or tear-off tags of your bulbs. You can also refer to the Bulb Advice section of our website for this information.

Once the bulbs are planted, you can help them put on a great show year after year by applying slow-release fertilizer as a top dressing after planting and each fall thereafter. Follow the label directions for application rates.

If, after 10 years or so, flowering slows down and the plants seem overgrown, dig the clumps, divide them and replant. You can use the extra bulbs to enlarge your naturalized areas or share them with friends.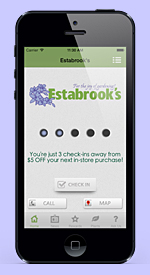 Save Big with Our Mobile App

Download our mobile app from the App Store or Google Play and take advantage of these offers and more this week:

FREE Delivery (with qualified purchase)
Extra 10% OFF Ornament Grasses
Extra 10% OFF Rudbeckia
Extra 10% OFF 9" Daylilies
Extra 10% OFF Hemlocks (3+)
Extra 10% OFF Hydrangeas
Plus More!
Check out the app for full details or click here to view and print your coupons. Some exceptions may apply; see store for details.
Bringing Houseplants Indoors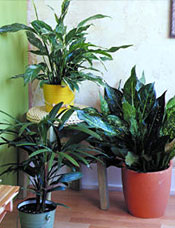 Many houseplants thrive during the long, bright summer days, especially when properly moved outdoors. However, these plants may have some trouble adjusting to indoor conditions when colder weather strikes.

Many of our common indoor plants are native to the tropical or subtropical climates and cannot tolerate cold temperatures. Houseplants should be brought inside before the outdoor temperature drops to 55 degrees. If days are warm but night temperatures are cold, you might consider bringing the plants indoors for the night and putting them back out in the morning.

Routine Leaf Drop

Many plants will drop leaves in response to the lower light conditions inside most homes. Gradually exposing the plants to lower light intensity before permanently moving them indoors should help lessen the shock. However, some leaf drop is unavoidable.

Water and Fertilize

Plants will likely slow down their growth considerably, so less water and fertilizer will be needed. The best moisture meter is your finger. For most plants, you should allow the soil to dry slightly between waterings. Reduce your fertilizer applications or discontinue if plants seem to be in a resting period.

Check for Insects

Be sure to inspect your plants closely for signs or symptoms of insect attack. Insects such as spider mites and aphids are very prolific outdoors and may increase their population rapidly once they are brought indoors. These pests may also spread to other plants very quickly.

A sharp spray from the garden hose will often remove insect pests from houseplant foliage. Insecticidal soaps also work well, particularly on soft-bodied insects such as aphids. Several treatments may be necessary to be sure that the pests are gone.



Like Us!

Follow Us!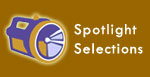 These fall favorites and more are now 20% OFF during our Fall Plant Sale



Rose of Sharon



Hydrangeas



Ornamental Grasses



Rudbeckia



Sedum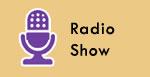 #84 - Tom's Favorite Plants
You asked and Tom answered! Tom runs down a list of his favorite plants by season on this week's show. You can save big on these varieties and many more during our Fall Plant Sale.

Listen Now...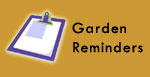 Adding lime to your lawn will provide valuable nutrients and keep your grass healthy through the tough winter months.

Protect your plants this winter with a fresh layer of mulch. No truck? No problem! We can deliver in bulk right to your door.



From the ultimate garden solution to perfect gifts, you're sure to find something great in our emporium!



Decorate for fall with all the beauty and none of the mess! Our life-like silk flowers, wreaths and more are now available.