Save 20-50% During Our Fall Plant Sale

Fall is a great time to plant and save at Estabrook's!

ALL trees, shrubs, roses and perennials are now 20-50% OFF and annuals*, herbs and flowering tropicals are 50% OFF during our Fall Plant Sale.

Plus, with plenty of fresh plants still arriving, you won't be sifting through spring leftovers.

If you're looking for some really big savings, here are a few of more than 300 different nursery varieties that are now 50% OFF:


Hostas

The king of the shade garden, Hostas offer superb texture, color and style to areas of your garden that don't get a ton of sun. 30 different varieties are now 50% OFF during our Fall Plant Sale.
Apple Trees

We're coming up on apple picking season; why not start an orchard of your very own? Save 50% on apple trees at our Yarmouth location. Many cherry, plum and other popular fruiting trees and shrubs are also now 50% OFF too!
Jeepers Creepers Groundcovers

Jeepers Creepers are durable perennial plants with a low spreading habit that makes them ideal for use as a groundcover, lawn substitute, pathway or edging plant. A great selection is now 50% OFF in Yarmouth.

* Fall items (mums, cabbage & kale, asters, etc. excluded)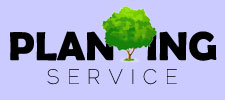 Let Us Do the Planting

Take the hassles out of planting trees, shrubs, perennials & more with our Planting Service.

For as little as $45 per plant, we'll get your plants into the ground and off to a great start. Visit our website to learn more.

The Benefits of Fall Planting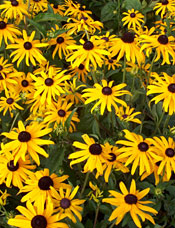 Instead of thinking of fall as the end of the gardening season, think of it has the beginning of the next one! By planting your trees, shrubs and perennials this fall, you'll be able to give them a great head start while enjoying the glorious fall weather at the same time.

Here are just a few reasons why fall planting is so beneficial:

Rooting Instead of Growing

Perhaps the most important benefit of fall planting is the fact that your plants will focus all their energy on establishing strong roots. As plants approach dormancy in the winter, the energy usually reserved for growing and leafing out can be transferred to rooting themselves into the soil. With a strong support system underground, you'll see bigger, fuller plants.

Less Watering

With cooler temperatures in the fall, it takes the soil much longer to dry out between waterings. While watering is still important during the fall, especially for new plantings, it doesn't take on the importance of summer or even spring plantings.

Better Blooms in the Spring

Your plants will produce bigger blooms much quicker in the spring thanks to their head start in the fall. Similar to the rooting vs. growing benefits above, your plants will be able to focus more time and energy on creating stellar blooms next season if they're already firmly established in your landscape.

Big Savings!

ALL trees, shrubs, roses and perennials are 20-50% OFF at Estabrook's in Yarmouth and Kennebunk! That means you can plant more for less this fall and then enjoy your garden next spring while everyone else is planting theirs.



Like Us!

Follow Us!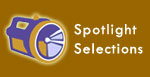 We have tons of fresh plants in our nursery all at 20% OFF during our Fall Plant Sale



Rose of Sharon



Hydrangeas



Ornamental Grasses



Rudbeckia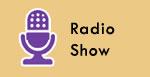 #83 - Fall is Here
Fall is here and it's a great time to plant. Tom runs down a long list of plants that look great right now and will extend your garden's interest well into the next few months.

Listen Now...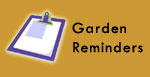 Protect your plants this winter with a fresh layer of mulch. No truck? No problem! We can deliver in bulk right to your door.



From the ultimate garden solution to perfect gifts, you're sure to find something great in our emporium!



Fill your feeders with gourmet seed from Wild Delight this fall to encouarge your backyard birds to stick around this winter