Summer Sale Ends This Monday

It's the final days of our Summer Sale at Estabrook's! All trees, shrubs, perennials and roses are now 30% OFF thru the end of Labor Day (this Monday, September 1st).

With tons of great-looking plants, including thousands of new plants in over a hundred different varieties that arrived just last week, it's a great time to stock up for fall plantings.

Here are just a few of the many outstanding selections you'll find right now in Yarmouth and Kennebunk:



Rudbeckia 'Viette's
Little Suzy'

Hydrangea 'Vanilla Strawberry'

Ornamental Grasses

Phlox 'Cotton Candy'

Drift Roses

Hydrangea 'Limelight'

Holly 'Berryific'

Blue Mist Spirea
'Sapphire Surf'

Echinacea 'Sombrero Flamenco Orange'

Dogwood 'Ivory Halo'

Butterfly Bush 'Miss Ruby'

Rose of Sharon 'Aphrodite'

You'l find these and lots more right now at Estabrook's!


Let Us Do the Planting

Take the hassles out of planting trees, shrubs, perennials & more with our Planting Service.

For as little as $45 per plant, we'll get your plants into the ground and off to a great start. Visit our website to learn more.

Fall Garden Mums Now Available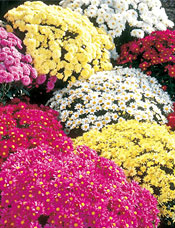 One of our most popular fall bloomers, hardy garden mums, are now available at Estabrook's!

Whether planted in the garden or placed in containers, garden mums will provide vibrant color as other plants start to fade this time of year.

Planting

A sunny, well-drained location with good air circulation is your best bet for planting these beauties. Since it will be a fall planting, just make sure to give them a little extra attention by making sure your mums are watered in appropriately and by providing some winter protection to ensure their hardiness.

This can generally be accomplished by applying a form of mulch, which will keep the soil cold once it is frozen and eliminate the thawing and freezing that can be deadly for plants in the winter.

Containers

Garden mums can also be placed in handsome containers to dress up doorsteps and patios. You can either plant them directly into a size-appropriate pot as you would your annuals or simply leave them in the nursery pot and place it directly into a larger container. In either case, remember to keep the soil moist through the hot weather of late summer and you'll have beautiful blooms all autumn long.

We have specially prepared all of our mums to have plenty of bright, beautiful blooms and a compact habit, so drop by and browse our selection. It's the perfect way to welcome fall in Maine!



Like Us!

Follow Us!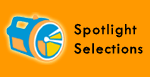 Get a jump start on autumn! These fall favorites are now available in addition to garden mums.




Cabbage & Kale




Asters



Purple Fountain Grass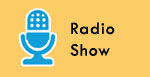 #82 - Fall Products from Bonide
Art Crockett from Bonide returns to the show to talk about some helpful products and techniques that will aid your garden this fall.

Listen Now...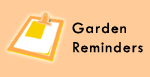 New fall hours start this Tuesday, September 2nd. We'll be open every day from 9-5:30 in Yarmouth and 8:30-5 in Kennebunk. We'll also be open ALL DAY on Labor Day!

Swap out your hanging baskets with fresh ones for the fall. We have a great selection now available at 50% OFF.



From the ultimate garden solution to perfect gifts, you're sure to find something great in our emporium!




It's a great time to stock up on pottery! All outdoor pottery is now 40% OFF.