We've been busy at the College of Business. Students have been attending classes, traveling across the globe, and winning contests. As the fall semester draws closer, the College will welcome new faculty and staff and see the start of a new Honors Program in Business. Read more about that program - it is exciting!
In this issue, you'll read about USF's youngest graduate this past May, a 19-year-old graduate from the College of Business. You'll read about a student who runs his own coffee business and is taking the skills he has learned in the classroom to better his company.
I look forward to the end of another successful summer and the beginning of a new school year.


Bob Forsythe, Dean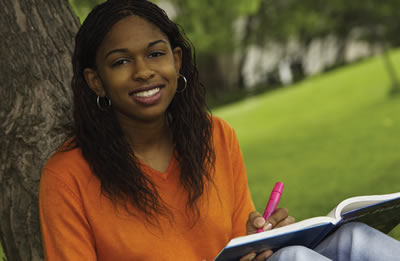 Honors Program in Business
A brand new honors program - exclusively for business students - launches this fall. The first of its kind in the state, the program will blend rigorous coursework, research, and experiences in our living-learning community. Graduates of the program will leave with the knowledge to solve complex business problems and the ability to communicate solutions.
Read more
Student Entrepreneurs
Student entrepreneurs reveal their design concepts and win big with cash prizes that will make their visions one step closer to reality. Designs include a video gaming glove and a web application that allows businesses to monitor customers' use of social media.
Read more
Business Students Travel the World
Business students traverse the globe studying everywhere from China to Slovakia. While the primary focus of each program is to learn international business practices, students are able to sneak in a little fun, too. Read more
SBDC Helps with Oil Spill
The Small Business Development Center is now the primary contact for Florida businesses affected by the oil spill. The SBDC will help provide short-term emergency funding to businesses in need of immediate cash flow. Read more
Beta Alpha Psi Recognized as a KPMG Gold Chapter
USF's Chapter of Beta Alpha Psi is named as one of the top 15 chapters in the world for the second year in a row. The honor is the highest recognition a chapter can receive.
Read more
College of Business Welcomes Distinguished Professor
Ron Rutherford will spearhead the new Master's in Real Estate Program. He comes to the College of Business from the University of Texas San Antonio and has published more than 40 research articles in his career.
Read more
Student Spotlight: Makis Denis

Thanks to his love for video gaming, undergraduate student Makis Denis has created a patent-pending glove design. An "A" student, he rises above life in the projects to pursue a business degree. Read more
Student/Alumni Spotlight: Nicole Stamm
Nicole Stamm's zest for computers leads her to major in MIS and acquire a job with AT&T. The College of Business student already has one degree and plans to start her journey towards another this fall.
Read more
Student Spotlight: Trey Wells
An active hurricane season wreaks havoc on the Florida Keys, but it jumpstarts a new business venture for Trey Wells. Though he goes to school full time, Wells manages to run his thriving coffee business from Tampa.
Read more
Featured Alumni: Jody Kelly and Carolina Romero
Business students Jody Kelly and Carolina Romero graduate with the honor of being King O'Neal Scholars. Each of the women finishes her time at the College with a 4.0 GPA.
Read more
Featured Alumni: Kristen Shalosky
At just age 19, Kristen Shalosky graduates with a four-year degree from the College of Business. While it was difficult being a young student, she doesn't regret starting school early.
Read more
Alumni Notes
Jennifer Gandee
('09 EMBA) has been promoted to vice president of programs at Big Brothers Big Sisters of Tampa Bay. She began her career as a caseworker there and has most recently served as service delivery director.
Vicki Marsee
('90, MBA) joined HPC Healthcare as its vice president, chief quality officer, and compliance officer. She also holds a bachelor's degree in nursing from USF.
Jerry Osteryoung
('67, business administration) coauthored the book, "If You Have Employees, You (Really) Need This Book." It was released in June.
Read more about alumni updates...
Featured Faculty: Sharon Hanna-West

Sharon Hanna-West is both an instructor and environmental activist. She encourages her students to think about the environmental impact businesses have on our world.
Read More
Featured Faculty: Patrick Kelly
Patrick Kelly has an infectious enthusiasm for investments that extends to both his students and to his research. In fact, he is a past recipient of USF's Outstanding Undergraduate Teacher Award. Read more
Featured Faculty: Jacqueline Reck
Jacqueline Reck says accounting isn't just about the numbers. It's about conveying a story through numbers. "There's a lot of decision and judgment in accounting."
Read More
Promotions/Moves
For information regarding faculty additions, honors, or moves within the College of Business
click here
.
Dates to Remember

Welcome Business Bulls

August 25, 2010

USF College of Business will host its annual Week of Welcome Event: Welcome Business Bulls. Mingle with fellow Business Bulls and enjoy DJ music from 4 p.m. to 6 p.m at the BSN covered walkway. There will be FREE food and College of Business t-shirts (while supplies last). For more information, log on to

www.ctr.usf.edu/wow/

.

Scholarship Luncheon

August 27, 2010 The annual Scholarship Luncheon will be held at the USF College of Business from 11:45 a.m. to 1 p.m. in the College of Business atrium. The event allows donors to meet students who benefit from their generosity. Contact Sue RiCharde at

sricharde@usf.edu

for more information.

Six Sigma Training

USF College of Business and EMBA alum Joe Gliksman will be hosting Six Sigma Green Belt training for thirty Mosaic employees. The business management strategy training will rely heavily on LEAN concepts. A similar two-week Six Sigma course will be offered in other firms in early 2011. Contact Ron Satterfield at rsatterf@usf.edu for details.
Career Networking Fair

September 30, 2010

USF's Career Networking Fair will be held from 10 a.m. to 3 p.m. in the Marshall Center. This is a great opportunity to meet face-to-face with potential employers from around the area. For more information, log on to

www.career.usf.edu

.

Homecoming Week

October 4-9, 2010

USF will host its 14th annual Homecoming Week. For more information on events and times, log on to

www.usfalumni.org

.

Study Abroad Fair

October 12, 2010

USF will host a Study Abroad Fair for students seeking more information on overseas programs. The fair will be held on the mall between Cooper Hall and the College of Education from 11 a.m. to 3 p.m. Log on to

www.global.usf.edu/educationabroad

for more information.

Corporate Connections October 28, 2010

USF College of Business will host its Corporate Connections event from 4 p.m. to 6 p.m. in the College of Business atrium. The reception-style networking event is catered towards graduate students. For more information contact Pavla Ozkul at

pozkul@usf.edu

.

Basic Economic Development Course

November 1-3, 2010

USF's Small Business Development Center will be hosting a three day Basic Economic Development Course in the College of Business. The course is only for economic developers who are preparing for the IEDC certification exam. For more information, contact Kris Manning at

kmanning@usf.edu

.