E-News

February 2013





Voting Opportunities 2013
Public Hearing for Town Budget
Tuesday, February 5, 2013
6:30 PM at the Henniker Community Center. Public Hearing per RSA 32:5. Discussion and review of proposed 2013 budget.
Last Day for Town Selectmen to Accept Petition Warrant Articles
Tuesday, February 5, 2013
For Town Warrant. Last day for 25 or more voters or 2% of the voters, whichever is less, to apply to the Selectmen to include a warrant article (per RSA 39:3).
Session I, Deliberative Session for High School
Thursday, February 7, 2013
7:00 PM at John Stark Regional High School, Cafetorium. Can amend articles before they go on the ballot.
Deadline to Submit a Warrant Article for K-8 School
Monday, February 11, 2013
Persons wishing to submit a warrant article for inclusion in the 2013 Henniker School District Warrant must submit such warrants to the School Board, or one of its members, no later than February 11, 2013 at 5:00 PM.
Public Hearing for Proposed 2013/14 K-8 School Budget
Wednesday, February 13, 2013
for the Henniker School District at 7:00 PM at Henniker Community School, Library Room.
Voting Day
Tuesday, March 12, 2013
7:00 AM - 7:00 PM at Henniker Community School Cafetorium. Ballot voting day for all elected officials (both schools and town) and planning and zoning amendments. Ballot voting for High School budget and articles (Session 2).
Annual Meeting, K-8 School
Wednesday, March 13, 2013
7:00 PM at Henniker Community School Cafetorium. Annual Meeting to vote for Henniker Community School (K-8) Budget
Annual Meeting, Town
Saturday, March 16, 2013
1:00 PM at the Henniker Community School Cafetorium. Town Annual Meeting to vote for Town budgets and warrant articles.
Want to do Your Part for Earth Day 2013?
COMPOST YOUR YARD AND FOOD WASTE
It's time for the annual ordering of compost bins, kitchen scrap pails, rain barrel systems and (NEW THIS YEAR) compost turners! Orders are due MARCH 15, 2013.
Pick up your items at the Henniker Transfer Station April 13-14, 2013 between 11am and 1pm. Questions? Call Joan at (603) 496-1718 or email joconnornh@yahoo.com.
GET YOU ORDER FORMS ONLINE OR PICK ONE UP AT THE TRANSFER STATION.
Adult Senior Events
at White Birch Community Center
ONGOING
Free Weekly Movies
Tuesdays at 1:30 PM at White Birch Community Center, 51 Hall Avenue,
www.whitebirchcc.org
, (603) 428-7860. February's selections: "Groundhog Day," "Valentine's Day," "Father Goose," and "Hachi: A Dog's Tale."
ONGOING
"Happy Hoofers" Senior Walking Group
Fridays at 9:00 AM out of the elements inside the NEC Field House. Hosted by White Birch Community Center, www.whitebirchcc.org
,
(603) 428-7860. Call for details.
Questions on Medicare?
Anita Oelfke, the Medicare Services Coordinator for ServiceLink, will be at White Birch Community Center's Senior Center on Tuesday, February 12 from 11:30 AM-1:00 PM. Address is 51 Hall Avenue. Appointments are necessary. Call WBCC at (603) 428-7860 and ask for Beth Ann.
Cribbage Games
Friday, Feb. 15 at 12-noon at White Birch Community Center, 51 Hall Avenue,
www.whitebirchcc.org
, (603) 428-7860
When heading to the Transfer & Recycling Center, please don't forget to SECURE YOUR LOAD to keep trash from blowing down the road and to keep items from falling out behind you.


The 2013 Henniker Local Energy Committee's
SUSTAINABLE ENERGY SERIES
The Henniker Energy Committee is sponsoring a series of free workshops on renewable energy and energy saving techniques for homeowners. All are welcome to attend.
Solar Photovoltaic and Hot Water
THURS. FEBRUARY 7, 2013
6:30 - 8PM at the Henniker Community Center, 57 Main St, Henniker, NH
Chris Pinkham, Pinkham Building & Solar Services, will discuss residential solar photovoltaic and solar hot water options. Chris has worked in the building trades for 30 years and focuses on sustainability and renewable energy in his projects.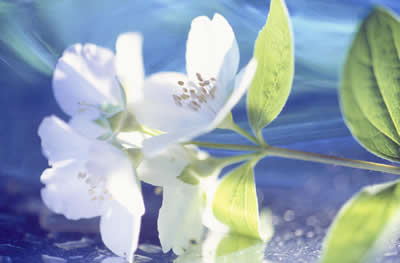 Special Bus Trip to
Saturday, March 16, 2013
Sponsored by Henniker Lions Club
Seats are limited. Ticket sales end when bus is full! Reserve Your Seat Today! $45 per person includes the bus ride and an Admission Ticket to show!
Bus departs from the NH Park & Ride at Exit 2 on I-89 (Clinton Street exit) at 9 a.m. and return at 5 p.m.
Send a check payable to the Henniker Lions Club
(with a self addressed, stamped envelope so that tickets can be mailed to you) to:
Henniker Lions Club, PO Box 808, Henniker, NH 03242
Groups, please include a contact name, phone number or email & a list of all people in the group.
Questions? Contact Bruce Trivellini hennikerlionsclub@comcast.net.
How Recycling Effects Our Tax Bills
The Hen
niker Transfer Station recycles:
aluminum cans, tin cans, glass, propane tanks,clothing/textiles, used motor oil, vegetable oil, all plastics #1 through #7, all types of paper, all types of cardboard, computers, televisions/monitors, all types of metal, batteries, anything with a cord, appliances etc.
Almost anything that can be recycled IS recycled by your Transfer Station. We simply need more participants in the recy
cling programs offered to continue and grow our recycling efforts in Henniker.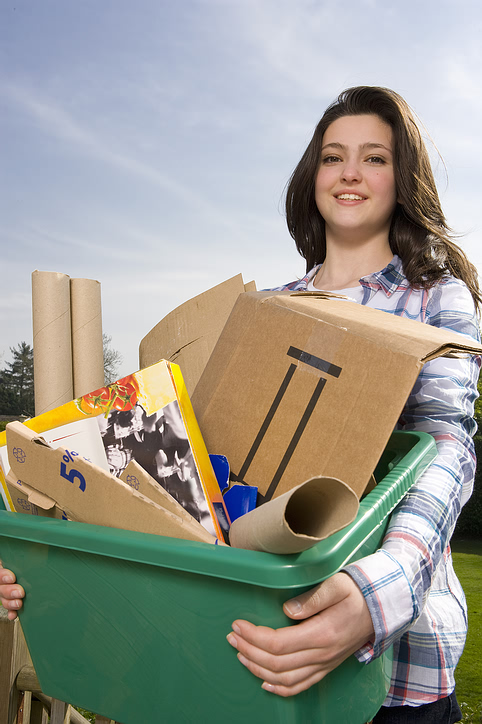 Recycling is not only an overall advantage to our environment but it is a financial plus to our town. Recycling generated over $53,000 in revenue to Henniker's general fund in 2012 and when combined with over $46,000 in savings effected by not having this recycled material in our trash stream; recycling gained us over $99,000 for 2012. That amount saves us all about $.25 per thousand of valuation on our property taxes. That's $50 a year for a $200,000 home and that number could be higher if we increased our recycling.
Help Us Grow This Newsletter!
We have over 300 people on this e-newsletter list. But we used to snail-mail almost 2,000 of the paper versions a couple of years ago. Won't you help us GROW THIS LIST???????? Just click the picture above to FORWARD THIS ISSUE to friends, colleagues, neighbors & family AND
ask them to sign up
for Town of Henniker E-newsletter.
Henniker Winter Farmers' Market
Every Thursday 4-6 PM
at the Congregational Church's Parish House on Route 114 (Maple St.), Henniker NH
Henniker has access to fresh, local food year round! The Henniker Community Market is indoors for the winter at the Parish Hall. Products include organic vegetables, grass-fed beef, pasture-raised pork, free-range poultry, farm fresh eggs, jams, jellies, granola, artisanal breads and fresh baked goods of all shapes, sizes and varieties, local wine, handcrafted woodworking, dog bones and treats, and more!
Learn more on our website: www.hennikercommunitymarket.com Like us on Facebook for regular updates: www.facebook.com/hennikercommunitymarket
Town Baseball and Softball Sign-Ups
Signups will run for the month of February ending on Feb 28th. Please go to the Henniker Youth Athletics website to register your son or daughter:
http://www.hennikerathletics.com/index.php?p=userform3
You can also find more information on our website
BASEBALL: http://www.hennikerathletics.com/index.php?p=custom17
SOFTBALL: http://www.hennikerathletics.com/index.php?p=custom23
Baseball evaluations will be held on:
Date: Saturday March 16, 2012
Location: New England College field house.
Time: Please arrive a 1/2 hour before the set time to sign in and get warmed up!
8u 9:30-11:30 (needs to be 7 by April 30 and not 9 before May 1st)
10u 12:00-2:00 (needs to be 9 by April 30 and not 11 before May 1st)
12u 2:30-4:30 (needs to be 11 by April 30 and not 13 before May 1st)
JOHN STARK GENERALS YOUTH LACROSSE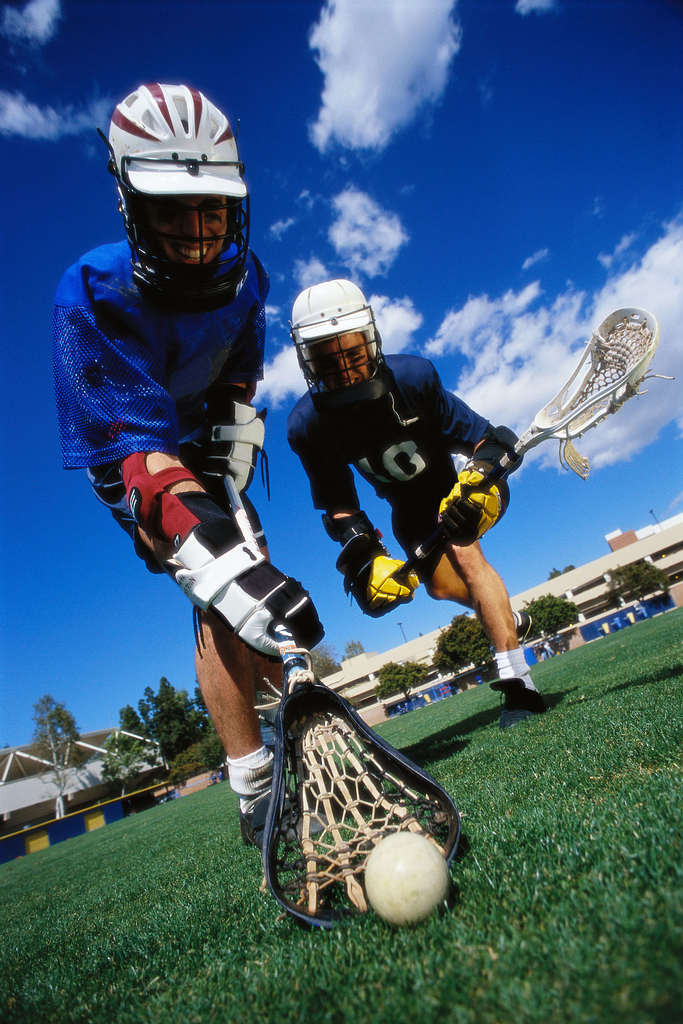 REGISTRATION for SPRING 2013
WHO: Henniker/ Weare boys and girls grades K-8
WHEN: Feb 6th and Feb 15th 6:00-8:00pm
WHERE: Weare Middle School Library


REGISTRATION FEES per PLAYER
NOTE: There is a family cap of $300. Also, uniform costs are NOT included in this registration fee. Uniform costs are TBD.
U7 Co-Ed: $25 (includes pinnie)
U9 Boys: $100
U11 Boys: $150
U13 Boys: $150
U15 Boys: $150
U11 Girls: $150
U13 Girls: $150
U15 Girls: $150


Congratulations to Henniker's Martha Taylor
Some of the staff at the Town Hall Selectmen's Office nominated Martha Taylor for the WZID radio station's contest for NH's "20 Outstanding Women." With hundreds of entries, Martha was selected as one of
"20 NH Women You Should Know."
She was thanked by the General Manager of WZID for making our communities great at a special luncheon at Fratellos. Martha will also be showered with gifts in an honorary ceremony at the
2013 Women's Expo at the Radisson in Manchester on Saturday, February 16, 2013 at 3pm
.
Below is a snippet from one of the winning nominations for your enjoyment. CONGRATULATIONS and THANK YOU to Martha Taylor!


Martha is... an AMAZING role model of what a smart, caring, community-minded woman can do in their senior years. She is so dedicated to the local community, putting in endless hours researching and writing, organizing, using her creativity and professional skills to benefit the local food pantry, thrift store, church, town government and historical society. Martha Taylor is genuine, ethical, forthright, balanced and caring. As a retiree, she runs a successful part-time real estate and storage rental business with her husband of 50 years where they treat their customers fairly and kindly. Everyone loves Martha. Her professional past is something she should be very proud of, having made a difference in many people's lives with her work in the Governor's office, Community Action Program, Elderly Services and Community Loan Fund. Since retiring 20 years ago, she continues to be a major bright light in our community. Here is an amazing glimpse into what makes Martha Taylor so special: successful business owner, UNH graduate, married 50 years with 3 wonderful grown kids & 6 grandchildren. Food pantry and church thrift shop volunteer. Recent past Deacon, Trustee and Council member of the Henniker Congregational Church. Current Commissioner for Henniker's Historic District and Fair Hearings Board. Trustee of the Henniker Cemeteries and Past president of the Historical Society. As a volunteer with the local historical society, Martha spearheads with fundraising campaigns and trains the volunteers. She has even become a local celebrity author, having researched and published a complete cemetery inventory to help genealogy researched. She also wrote three books on local architectural accents and historical postcards from the past. I don't know where Martha gets all her dedication, vim and vigor but I know one thing . . . Martha Taylor she is an amazing woman who deserves to be recognized!


24th Annual Henniker Rotary Club
Rabies Clinic to Benefit the SPCA
Members of the Henniker Rotary Club invite all dog and cat owners to attend the 24th annual Dog and Cat Rabies Clinic, Saturday, April 13, 2013 at the Henniker Fire Station from 2:00- 4:00 PM. There will be special incentives and giveaways for the animals, nail clipping provided by The Mutt Hut and pet photos taken by Karen Booth, with the goal of encouraging more people to take advantage of this low-cost, effective way to prevent their companion animals from the deadly Rabies virus.
Proceeds from the clinic will be donated to the Concord-Merrimack County SPCA. On an annual basis, more than 75 families from the Henniker-area adopt from the SPCA, and over 100 pets are brought from the Henniker area to the SPCA so that new homes can be found.
Once again, there will be lots of giveaways and incentives for the animals attending: cat toys courtesy of Henniker Farm and Country Store and samples of cat and dog food provided by Diamond Pet Foods. In addition, Diamond has provided a 30 lb bag of dog food to be raffled.
The newest addition to the event is Pet Photos by Karen Booth of Hillsboro. Karen will take a professional photo of an owner and pet(s). Each custom photo costs $10. Alyssa Janelle of the Mutt Hut will again do nail clippings for a modest cost of $5. Proceeds from both special services will go to the SPCA.
Vaccinations will be administered by the Henniker Veterinary Hospital, under the direction of Dr. Robert Brust, Veterinarian and Rotary member. Cost for the Clinic is $12.00 each for the first two household pets, $6.00 for each additional pet. Kim Johnson, Henniker Town Clerk and her staff will be on hand to provide 2013 dog licensure for local residents ($10 for adult dogs, $6.50 for neutered or spayed dogs). All dogs should be brought leashed, cats in covered carriers. If your pet has previously been vaccinated against rabies, bring the certificate with you to qualify for a 3-year vaccination.
This year's Rabies Clinic is sponsored by: Ameriprise, A Precious Pet Resort, Ayer and Goss Fuels, Jean Hooker & Associates, Rusty's General Store, TD Bank, The Mutt Hut, Western Avenue Pizzeria and media partner Granite Quill Publishers. For more information about the clinic, contact: Ruth Zax, 603-568-1232 or rbzax@comcast.net.
Gas Meters Donated to Henniker Fire Dept.
The Henniker Firefighters Association is pleased to announce the donation of two gas meters to the Henniker Fire Department. The Henniker Firefighters Association is a non-profit organization devoted to the assistance of the Town of Henniker Fire Department. The Association raised the funds for these meters from a raffle held in conjunction with Music on Main Street and through memorial donations made to the Association.
One meter is a four-gas detector which can be used for propane leaks, carbon monoxide investigations and confined space entries. It monitors oxygen levels, carbon monoxide, lower explosive limit and hydrogen sulfide. The second meter measures hydrogen cyanide, a gas that is a byproduct of the combustion of modern materials. The combined value of these two meters and their associated calibration equipment is $2013.60
The four gas detector will replace an older unit owned by the fire department which has become uneconomical to repair. Prior to this donation, the Fire Department did not have a hydrogen cyanide meter. Hydrogen cyanide has been recognized as a significant cause of death in smoke inhalation cases and as a threat to the health and safety of firefighters working in fires. Cyanide poisoning in firefighters has been under-recognized and under-treated.
This donated equipment will enable to the Henniker Fire Department to protect the health of the firefighters and to better serve the citizens of Henniker.
* * * * * * * * * * * * * * * * * * * *
Dangers of "Sky Lanterns"
FROM THE STATE FIRE MARSHALL'S OFFICE: NH State Fire Marshal J. William Degnan announced that his office is releasing a technical bulletin prohibiting the release of sky lanterns in New Hampshire. These paper miniature hot air balloons also known as Kongming Lanterns or "wish lanterns" have grown in popularity. Due to the increase, Degnan's office has seen more incidents where these devices have caused fires in the state.
Sky or "Kongming" Lanterns Prohibited by State Fire Marshall
Fire Marshal Degnan has determined that these devices are considered to be recreational fires according to the NH State Fire Code. "Recreational fires must be attended at all times," Degnan said. "Once you let go of the balloon, it is no longer attended." If the balloons are tethered in some fashion then they are permitted to be used.
One of the popular places to light these balloons is at the NH Motor Speedway during race week. Deputy State Fire Marshal Robert Farley who heads up the fire safety detail from the state at the speedway has seen hundreds of these balloons. "We have seen lots of these devices in the air and we find them all over the place with clear evidence that they were burning when they landed," Farley remarked. "We have evidence that these things have actually started fires on private property around the track." Farley also said that they create a littering nuisance and a potential hazard to animals and small children because of the wire frames. Unless tethered, releasing sky lanterns is considered a violation of the NH State Fire Code.
Abatement applications are due by March 1, 2013
ABATEMENTS: An abatement is requested when the landowner feels that their property is unfairly assessed compared to other properties, similar to theirs, that have recently sold; there is a mistake on the assessment card (e.g. 4 bedrooms instead of 3); or a recent appraisal which disputes the town's assessed value.
Exemption/Credit and Current Use applications are due by April 15, 2012
EXEMPTIONS: The Town of Henniker, by vote at town meetings, offers exemptions (an amount deducted from the assessed value of the property before taxes are levied) to qualified applicants for the following (see bulleted list below). To apply for any of the above exemptions, the landowner must qualify by meeting certain criteria as determined by RSA and town meeting. The landowner must be a permanent resident of Henniker. The elderly, elderly/disabled tax deferral and disabled exemptions have income and asset limits that must be met to qualify.
Elderly (over 65)
Disabled
Elderly / Disabled Tax Deferral
Improvements to Assist Persons with Disabilities
Solar Energy System
Wind-powered Energy System
Blind
Wood Heating Energy System (not a wood stove)
VETERAN'S CREDIT: The following credits (an amount deducted from the tax bill) are available to qualified applicants (see bulleted list below). To qualify for a veteran's credit the landowner must have served during specific wars or conflicts, be honorably discharged, file an application and supply a copy of their discharge papers or DD214.
Veteran
Disabled veteran
Widow/Widower of veteran
Cindy Marsland
Assessing Technician
Town of Henniker
603-428-3221 x 2
Chili Fest 2013
Check out the new facebook page for the all the latest news about the 2013 Fire on the Mountain Chili Fest. Updated 2013 applications will be available after February 4th with special incentives for amateur chili makers who take advantage of our early bird entry. Go to www.chilinewhampshire.org
PHOTO: Rotarians Frank Damour (left) and Dave Connors (right) grill up some burgers at the 10th Fire on the Mountain Chili Fest (2012).
Support Your Local Businesses
Every local economic study across the country is showing the same result. If every consumer in our community shifted just 10% of their spending to local independent businesses we could generate hundreds of millions of dollars in economic activity, creating thousands of jobs. Let's make choices that strengthen our local economy, expand employment, nurture a sense of community, and provide a more relaxed, fun and rewarding buying experience. The Henniker Chamber of Commerce reminds you to "Support your local businesses, they support your community."
Events at the Tucker Free Library
Come play Xbox Kinect
Tuesdays at 3 at the Tucker Free Library! Every Tuesday from 3-4:30 for all school aged children. Many games available for unlimited fun! This is a free event with no signing up required, just come right over after school.
Pre-School Story Time!
Wednesday and Thursday at 10:30. Meet other Henniker parents and let your children socialized with other children their age. Each week has a different theme, so no two weeks are the same. Books, songs and crafts are based on the weekly theme. Free and fun for everyone!
"Karma Yoga" with Live Music
at the Henniker Community Center to benefit the Henniker Food Pantry
What: Live Music and Yoga
When: Friday, February 15, 2013 at 6:30pm
Where: Henniker Community Center, 57 Main St., Henniker
Exercise and relax your body, mind and heart while accumulating some good karma credit! This will be a gentle to moderate hatha yoga practice guided by Yogini Tracy, accompanied with live acoustic Beatles music provided by Henniker's very own Jack Bopp. All proceeds will go to benefit the Henniker Food Pantry.
Suggested donation $15 - $20. Non-perishable food donations will be accepted. All are welcome!
Contact Tracy for details, 603-748-3030 www.yoginitracy.com
********************
Weekly Yoga Classes with Tracy
Mondays @ 6:15 pm, Moderate
Tuesdays @ 7:30am, Moderate
Wednesdays @ 6pm, Yoga Basics (Pre-registration Required)
Fridays @ 6:15pm, Vigorous
Saturdays @ 9am, Gentle Flow
LOCATION: 168 Maple St./Route 114 (next door to Coureous Law offices), Henniker NH
MORE INFO: www.yoginitracy.com or 603-748-3030
Town of Henniker, New Hampshire
Town Hall, 18 Depot Hill Road, Henniker NH 03242
Phone (603) 428-3221 / Fax (603) 428-4366
To be notified of upcoming deadlines for future issues,
please send an e-mail to Nicole: info@henniker.org.