Happy Holidays & Happy New Year!








Wishing you

a New Year filled with the light of Gayatri, the light of illumination of the mind.





I want you to know that I remember you at all the pujas we perform.

The new house in Albuquerque was inaugurated by the Summer Retreat. Satguru Rama Mata came and blessed the two buildings for workshops/pujas. The workshop and two yajnas/fire ceremonies were powerful. Having people stay at the house and share meals like family was a very happy experience.

We will have one or two workshops in Abq in 2013.



Some people confused NM with AZ, thinking it is very hot here. Actually, at 5000' elevation, it is not anywhere near so hot even in midsummer. It was much hotter in the Midwest last summer.


All prema (divine love) and shanti (dynamic peace),

Satyabhama



Chanting Groups


Portland, OR


Gayatri Temple
Gayatri Temple Meetup

Calgary, Alberta, Canada

Cochrane, Alberta, Canada

Los Angeles, CA

Atma Jyoti Chanting Group, Contact Jagadamba, Certified Mantra Instructor:

jawrestler1@aol.com


New York-Upstate
May 2013 Be a Happy, Healthy and Prosperous Year for You and Yours
Namadeva Acharya
Satyabhama
[Namadeva Acharya's blessings seem appropriate for every year and remind us of his beautiful loving spirit.]
M

ay the glorious abundance of Maha Lakshmi shine upon you magnificently. May all spiritual or material deficits be erased and replaced with so much abundance you will walk through your days in amazed gratitude.
May Divine Love blossom in your mind, and True Spiritual Light flood your mind.
May your health issues be completely resolved in your favor. May your close loved ones also be so blessed.
May all of your relationships be so blessed that any problems disappear and emotional scars are miraculously healed. May joy replace any negativity in any of your meaningful relationships.
May this be the year of spiritual breakthroughs for you. Let various states of samadhi, enlightenment and realization come to you. May those who look to you for spiritual guidance realize what a blessing in their lives you are, and may you be the vehicle of Grace for all who come to you for help.
By the Grace of the Supreme, may all of this be so.
Dear Friends,

Today is 12/12/12, which added up numerologically is a 9, or Completion, bringing the awakening of new awareness and new. It is also a triple number, which is a Master Number indicating that the Great Masters are aiding us through the completion of the current cycle and into the new one.

The Sun, Moon and Mercury are all in Sagittarius. Jill Jardine* says, "

New Moons activate new beginnings, and this Sag. new moon of 12/13 is the astrological initiation into coherent unity and divinity , the stepping out of duality and materialism.

"

She continued,

"This new moon and the winter solstice on 12/21 mark an evolutionary passage into a new age of enlightenment. " As we go through this transition to higher frequencies,

some people may experience increased physical issues,

and some may experience spiritual issues. But once we are on the other side of the Solstice and get to the full expression of Jupiter in Taurus in January, we should experience an expansion of inner and outer energies, making great improvements in our lives, especially long-term with the energy of Neptune in Pisces breaking down the old order.

I look forward to making this journey with all of you and pray that we will all be making the breakthroughs we have been longing for.


Prem & Shanti,
Satyabhama
*Jill Jardine is a Certified Mantra Teacher and excellent intuitive astrologer/psychic. Her website is www.jilljardine.com.

Upcoming Events in 2013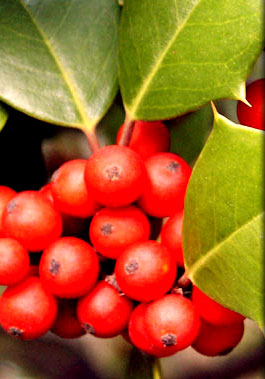 Austin, TX


Feb.
1-3
Myths & Mantras of Ganesha


Fri.: Ganesha-Ganapathi Puja
Sat. & Sun., 10 am-6 pm: Workshop
Info:

Beaverton, OR

Gayatri Temple

NYC

Namaste Bookshop

London, England

Keene, NH


Boston, MA




Albuquerque, NM

Gayatri Temple

Beaverton, OR

SUMMER RETREAT
NH

INDIA PILGRIMAGE TOUR

Mar. 10

Apr 5-7

April 12-14

Apr. 19-21

Apr. 26-28

May 24-27

early June

Aug 20-25

May 2-26, 2014

SHIVA RATRI - Shiva Puja


TBA

Fri. 7 pm: Puja

Sat. & Sun, 10 am - 6 pm: Workshop

Mysterious Kundalini Workshop

Fri. 7 pm 1000 Names of Lalita Puja

Info: Sara McCarthy, info@performancefrequency.com

TBA
Fri: Puja
Sat. & Sun, 10 am - 6 pm: Workshop 603.209.YOGA (9642).


Satguru Rama Mata & Muralidhar Pai

Mysterious Kundalini

Fri: Lalita Puja

Sat. & Sun, 10 am - 6 pm: Workshop

Info: jilljar@comcast.net or 781.204.9350

TBA - Memorial Day Weekend



Satguru Rama Mata
Hari Katha


Panduranga Yajna

TBA

Tour of India from Chennai/Madras through the Himalayas, emphasizing Goddess Temples
__________________________________________________________________________
The world is changing in many ways, and the acceleration of that change is visible to us all. As agents of positive change in this world, you are a blessing to the planet and to humanity. You have our profound respect and gratitude for all you do. May you want for nothing, and may God hasten to your every need and prayer.
_________________________________________________________
Contact Information
Satyabhama
Margalo Ashley-Farrand