Complimentary Promo Code
2012 Christmas Gift Guide
Quick Links
Greetings!
EquestrianSingles has a Special Christmas Gift for you to be used during the Christmas Holiday from December 21 thru December 25th. Read on for more details on this free premium membership!
Our 2012 Christmas Guide has some wonderful suggestions
and gift ideas for your friends, family and horses, and this year also includes our Christmas Promo Code.

In the vein of
"Oprah's Favorite Things"
ES
compiles a list of our favorite gift ideas for our members. This year's suggestions make great gift ideas, and experience tells us that horse owners always love and appreciate gifts for their horses too!
We hope you will enjoy our favorite things gift ideas!
2012 Christmas Gift Guide
7 Clinics with Buck Brannaman
Introducing 7 CLINICS WITH BUCK BRANNAMAN, a series
7 DVDs featuring over 10 hours of instructional footage collected during the making of the hit movie, BUCK. Now YOU can travel to Buck Brannaman clinics to learn important groundwork and riding techniques from one of the finest horsemen of our time! In addition to dozens of techniques Buck also provides ways to solve problems, including crowding, biting, striking, fidgeting, rushing, anxiousness and sensitivity, and bad attitudes.
The series includes Buck's best advice, tips, and ideas about working with, riding, and training horses, as he best tells it-forthright, honest, and with the integrity the world has come to expect from Buck Brannaman.
CLICK HERE
for More information or to Purchase 7 Clinics
A Member Favorite...
Winnie's Cookies - Christmas Stockings
Winnies Cookies were such a success last year they made our favorite things list again! Winnies Cookies are made from human grade certified organic ingredients. They are baked fresh and sent directly to your home or barn. We know your horse and dog friends will love them. Our wonderful Winnies Christmas Stockings are available for:

We know your friends and their horses will love this unique gift idea!
or Call toll free 1-800-810-9466
Introducing the Beautiful Art of John Tukey
The artist grew up in the west and has a deep love of wildlife. He spent a great deal of time in the woods where he learned to appreciate the many subtlties of nature. He attempts to bring his experiences to the canvas where he hopes people will enjoy them.
Check out John's Gallery on his beautiful web site:
to view more of his AMAZING ARTWORK.
Escape the winter blues and treat your self to an amazing riding vacation at Rancho Las Cascadas!
Rancho Las Cascadas is one of the most beautiful Guest Ranches in Latin America under Swiss management.
Fantastic horses, unique rides, exclusive accommodations, and excellent food and service. Ride without boundaries and take in the breath taking landscapes, panoramic vistas, flowering cacti, picturesque villages, and ancient haciendas.
The perfect escape for the solo-traveler
, come meet others with the same common interest and discover all that Mexico has to offer. Combine all this with Cultural Outings, Colorful Markets and Great Hospitality in the Mexican Highlands. Also, enjoy Yoga/Pilates at the ranch and Golf at a beautiful nearby Country Club.
Private transfer to the ranch from airport.
For more information, rates, and to view more breath taking photos of the ranch:
Visit: Rancho Las Cascadas
Threads West An American Saga
Now available: Threads West, Maps Of Fate, and Uncompahgre.
Books always make great Christmas Gifts! Buy the first two books and reserve Book 3 of this #1 best selling 16 novel series which has won TEN national awards!
And for the first time...Audio Books
of the first two novels
, Mp3 or CD, read by the author, Reid Lance Rosenthal will be available for Christmas!.
If your recipients loved
Lonesome Dove, Gone With The Wind, or Centennial,
then the Threads West books, or the audio's, are guaranteed to be a huge hit with family and friends and bring them hours of reading pleasure.
One saga, five generations of diverse, strong yet conflicted men and women, and-through their eyes-one hundred seventy years of the adventure and romance of America.
"This is the story of us, wrapped in a silver bolo of the American spirit!"
For more information on how to purchase or view
Gift Certificates
Invite Your Firends and Family to a Gift Membership to EquestrianSingles.com or EquestrianFriends.com
Gift Certificates are now available for purchase and make a wonderful gift for your friends and family members.
For more information email: Admin@EquestrianSingles.com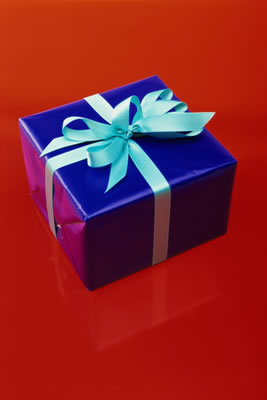 We invite you to be our guest for the Christmas holiday.
Starting December 21st just enter Promo Code santa2012
(no spaces) for you Complimentary Premium Membership.
Don't have to wait until Christmas to enjoy our premium memberships.
New Packages Now Available at great Prices.
Make plans with other members for the holiday.
You don't have to ride alone! Tell others about our community.

Happy Trails and safe riding!
CountryWesternSingles.com
The Equestrian Network is the world's largest online equestrian
community, including the acclaimed websites, EquestrianSingles.com, EquestrianFriends.com, and CountryWesternSingles.com. With more than 1.6 million hits per day, and over 11 million page views per month, the sense of community among members is unprecedented. In addition to bringing people who are passionate about horses together,the Equestrian Network has also been instrumental in numerous relief and rescue efforts.