There's no shortage of activities happening on campus this week, from early dismissal on Wednesday to the Back to School Bash on Friday. Read on, and mark your calendar so that you don't miss any of the fun.

And don't forget to take a moment between staff appreciation, blood drive, Back to School bash and lots of club fun to take care of some important PTO business:


Friends and Family Campaign

Thank you to the generous Rhino families (listed below) who have contributed nearly $9,000 to support our one-of-a-kind community.

Click here to donate today!

Donors at the Principal's Circle level will be invited to a breakfast reception with Principal Moss and members of the administrative team

Oct. 14

. Donation deadline for this reception is Sept. 30.

Student Directory Reminder

If your student was listed in last year's Student Directory, he or she will be listed again this year. There is no need for you to reenter your contact information. In the next couple of weeks you will receive a confirmation email that will include a link allowing you to review your student and family information and make any updates.





If your student was not listed last year, or if you are new to CVHS and did not fill out the information at New Student Registration, please click on the link at the PTO website,

vanguardian.org

, to ensure that you will have your information published this year.

The deadline to be included is September 30th.

Want to stay informed?
The PTO web site, vanguardian.org,

the Carnegie school website,

www.houstonisd.org/cvhs, and our Facebook page have lots of information about happenings both on and off campus. Be sure to check them regularly!
Staff Appreciation Breakfast


Last Call for Contributions

If you want to know what makes Carnegie the place it is, look no further than our amazing faculty and staff. But the only thing better than appreciating them is feeding them while you do it.

Please join us in celebrating our wonderful CVHS Teachers and Staff at the first Staff Appreciation Breakfast on Wednesday, Sept. 25. The breakfast is held in the PTO Community Room 124 near the front office from 7:30 to 8:30 a.m. There are opportunities to volunteer and/or bring food items. Visit our Sign Up Genius link

to see how you can help.






Enjoy dodgeball, volleyball, kickball, Frisbee, tug-O-war, s

occer, relay races, potato sack races, jousting, a water

slide, food, and SO MUCH MORE!




Tickets are on sale this week during lunch, and cost $6 for a general admission ticket, $8 for an unlimited activities pass. Tickets will be sold at the door on the day of the event for $8 and $10.
First tournament this weekend


Carnegie's debate team sponsored by Ms. Casperson and Ms. Bullis would love to have interested parents, siblings, and alumni join them at their upcoming debate tournaments as guest judges.

Carnegie's team is a member of the Houston Urban Debate League (HUDL), which is actively seeking interested community members over 18-years-old to get involved in their tournaments.
HUDL offers three styles of debate: Cross-Examination, Worlds Debate and Public Forum, as well as persuasive and informative extemporaneous speaking. The calendar of upcoming tournaments can be found on the
league website
.
The Carnegie team would like volunteer judges to help us with the first tournament of the season this weekend, Sept. 27 and 28, at Lee High School. If you are interested in judging at this, or any future, tournament please contact
Ms. Casperson
. In your email, please indicate days and times that you are available to assist, and, if applicable, your preferred debating format. No experience is necessary. The judging criteria and ballots are user-friendly, and HUDL representatives will be available to assist with any questions you might have.
If you'd like to see what HUDL is all about, they will be hosting a parent information session at the first tournament. It is truly inspiring to see 400+ HISD students willingly choose to compete in an academic competition during their free time. Please contact Ms. Casperson at
acaspers@houstonisd.org
to learn more.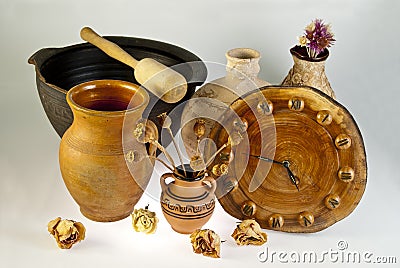 Mr. Rodriguez is seeking donations of small, inexpensive decorative items for his Art 1 students to use in still-life drawings.
If you can help, please email Mr. Rodriguez at
rrodri16@houstonisd.org
.
Carnegie responds to serious need

The Carnegie National Honor Society will stage its fall blood drive at the school on the morning of Friday, Sept. 27.
The entire Rhino family is invited to contribute, parents, friends, family, students, neighbors, you name it. Due to limited supplies, walk-ins are no longer allowed.
Thanks to all the parents who have already signed up to donate. Please contact
Ms. Alcoriza
if you would like to add your name to the list!
Students who wish to help with the drive should sign up
here
. Volunteers must attend a planning meeting on September 20th.
Calling all fierce Rhino girls


Ms. Davis is starting a girls' rugby team! Interested students and parents should attend a meeting from 6-6:30 p.m. Oct. 9 in Room 106 to learn about potential costs and requirements.

Any parents who are interested in helping out with organization and fundraising efforts are definitely welcome!
Trick or Treat so kids can eat


Donate non-perishable foods between October 14-31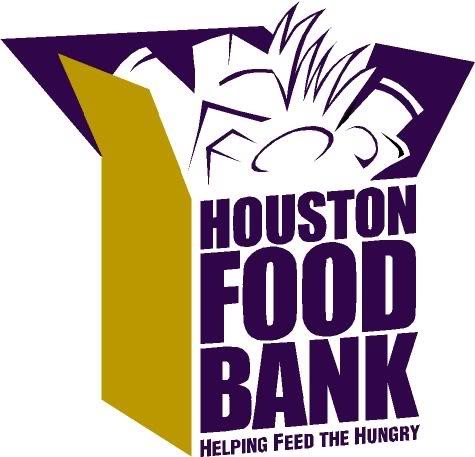 This year, the International Thespian Society is taking part in a nationwide food drive. Beginning Oct. 14, there will be boxes set up around the school where students can leave non-perishable food items.
During lunch, ITS members will be giving out a piece of candy to every student who brings two cans of food.
All donations will go to the
Houston Food Bank
. What a great way to get into the Halloween Spirit!
CVHS Theatre trip to the British Isles

Sign up now for your summer adventure


CVHS Theatre teacher Steward Savage will be leading the Theatre Department's 16-day tour of Ireland, Scotland and England next summer. The cost for the trip is less than $4000 and includes all expenses except lunch, spending money and tipping. Students may also receive a history credit for work completed on this trip!
If you'd like more details about this exciting opportunity, visit the tour website or see Mr. Savage for more information.
Tickets on sale now

Join us on Saturday, Oct. 12, as we celebrate the grand opening of the Settegast Fine Arts Building with our fall fundraiser and a live performance of
The Rocky Horror Show
performed by the CVHS Theatre Department, fantastic food and drink from Chef Smirnov, and a silent auction with items sure to please even the most discriminating taste!.
The evening performance is SOLD OUT! Get your tickets for matinee performance, dinner, and and silent auction today at
Have an item to donate to the silent auction? Interested in a corporate sponsorship or buying an ad for your business? Please visit our
website
to learn more.
If you are interested in volunteering for this event, please contact Joan Khosla at
joan@khoslas.com
. We are still seeking people to help solicit auction donations, as well as to set up and clean up on the day of the event.
Our fundraiser is an adult event. When the fundraiser is over, the Rocky Horror fun will continue with performances on Oct. 18, 19, 25, 26, and a special Halloween performance on Oct. 31! Stay tuned for more information from the Theatre Department.
Everyone please thank Ms. Chapman


College visits scheduled during class time at CVHS are only open to juniors and seniors. They have access to this listing through the Naviance Family Connection website, and can sign up for visits online
here
. If your student is interested, please sign up, and do so quickly, as the visits will be restricted to 35 students, which is the capacity of the CVHS Gallery above the library, or just 15 students in the CVHS College Center.
Ms. Chapman encourages students to visit various schools as a tool for comparison so that they can make an informed decision when it counts. And you never know, they might just find the school they'll attend! (All meetings are in the CVHS College Center, unless otherwise noted):
Yearbooks are on sale now
Order early for a chance to win a prize
The CVHS 2013-2014 Yearbook,
Perspectives
, is on sale now. The yearbooks can be purchased at
www.balfour.com
for $60. Personalization costs an additional $5. After Dec. 1, the price will increase to $80, so be sure to act now.
If you prefer to pay in person, Ms. Paget will be accepting cash or checks (payable to Carnegie Vanguard High School) in the school library. You may pay half now, and the balance by Dec. 15.
The first 50 people to purchase a yearbook will be entered into a drawing to win one of three Papa John's pizzas.
For more information, e-mail Ms. Paget at
apaget@houstonisd.org
.
Rhinos without Borders wants your help


Last year's International Fest was a huge success due to the organizational efforts of the Rhinos Beyond Borders club and the participation of many of the clubs at CVHS.

In anticipation of another big turnout, the club has asked for parent chaperones to attend the festivities. The festival will be Friday, Nov. 8, from 4-9 p.m. Tickets are $7 in advance, $10 at the door. This includes the cultural show at the end of the festival and all the rides.

There will be a wide variety of cultural food, games, activities, and performances from Rhinos Beyond Borders and other school clubs who choose to participate.

Click here to sign up.
Japan Trip 2014
CVHS Instructional Coordinator Ms. Matsu is sponsoring a week long trip to Japan in the summer of 2014, and the time to sign up is NOW!

The trip will include Tokyo, Kyoto, Osaka and some of the countryside. Friends and Family are also welcome to join. Anyone interested should check out the website at

http://www.houstonisd.org/Page/102469

and/or contact Mrs. Matsu for more information at mmatsu@houstonisd.org.

Friends and Family Campaign Donors!
Donations as of September 16, 2013
Principal's Circle
Anonymous
Laurel Agris
Socorro Aragon
Bonnie Bartel
Joe and Claudia Cash
Yu Yuan Chen
From the Family of Mason Cole
Julie Lindenberg and Sal Stowe
Prashani and Hira Lotlikar
Paul Revilla and Laura Dew
Louis and Elizabeth Runge

Courtyard Cadre
Sigrid and Tony Brown
Kathryn Eaker
Rebecca Eisenberg
The Haydon/Ellis Family
Charles Hoskins
McNair and Bruce Johnson
Lucia and Sandeep Khurana
Donald Morrison
The Ostlind Family
The Sovitski Family
Angela and Rodger Standridge
Arnold and Maribel Villareal
The Yard Family
Maureen Yen
Balcony Bunch
Arpita and Partha Chatterjee
Stephanie Davis
Roger and Lynne Goddard
Julie and Robert Goodfriend
Sept. 25
Early dismissal, 1:30 p.m.

Sept. 27
CVHS Blood Drive
Back to School Bash 4-8 p.m.
Oct. 12
Don't Dream it...Be it!
Fine Arts Wing Grand Opening and Fall Fundraiser
Oct. 16
PSAT for all students
Oct. 25
End of first grading period
Oct. 30
Early dismissal, 1:30 p.m.
Nov. 8
CVHS International Festival