Rep Payee Services in the 21st Century
The Face of Today's Beneficiary

Rep Payee Rules Were Established in 1939

"Beneficiaries who had representative payees have
always been the most vulnerable groups of beneficiaries, children and individuals who were unable to manage their own funds. But the rules put in place in 1939 did not contemplate the complexities of today's world and the broader beneficiary population. ... Changes in society, such as the deinstitutionalization of people
with mental illness and developmental disabilities,
have also changed the beneficiary population. Beneficiaries now include groups with a variety
of special needs, and who may be homeless." Social Security Advisory Board, 2010

Click here to read the report.
Tragedies Prompt New Oversight, Pilot Program

There remain a large number of people who need Representative Payees, in Colorado and around the U.S.
Click Here
to watch Social Security's video about how to become a volunteer Rep Payee.

More and Different People Need Rep Payees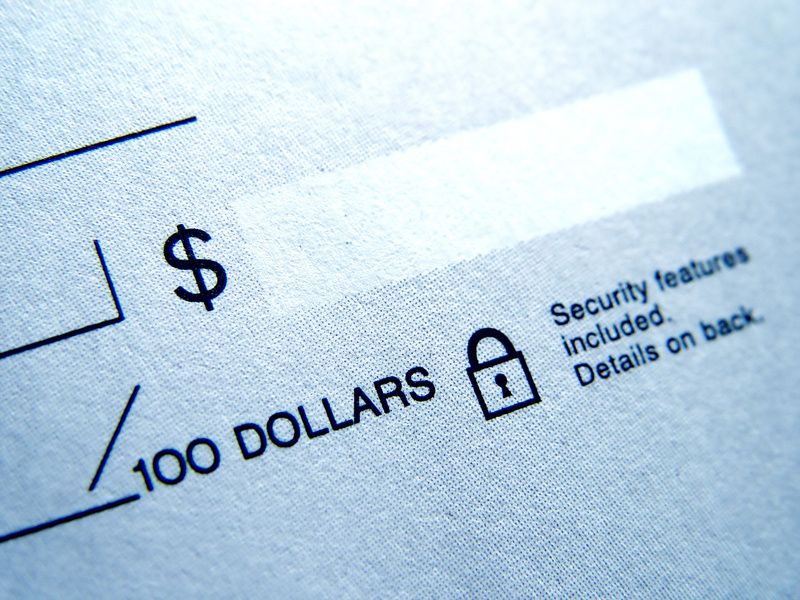 When the Social Security Administration (SSA) determines that a person is unable to manage his/her benefit payments, they require a representative payee (RP) be found, a person or organization that helps beneficiaries manage their money, assuring that basic needs - food, shelter, medical care - are taken care of.

The vast majority of RPs are family members of beneficiaries - fully 85% of
8.4 million beneficiaries in 2012. Nationally, that worked out
to about 5.9 million payees managing $72 billion in annual benefits (
GAO 2013 Report to Congress).
For those who don't have friends or kin to help, this service is incredibly needed, hard to find and ripe for misuse. That's why CFPD has been doing it since 2009, and why we've seen our caseload increase tenfold since then.
This edition is dedicated to RP issues in general - good, bad and sometimes really ugly - and to raise awareness in Colorado about the significant needs we're facing now and as our future demographics shift.
We're proud to help individuals affected by disability of all kinds pay their bills on time, stay qualified for income and medical benefits, and feel secure about their financial futures. We invite you to learn more about CFPD's Rep Payee services - click here to visit our RP web page.
Megan Brand, Executive Director
Need is rising, funding is falling

Over just the last quarter century, the number of beneficiaries with payees has risen by 56 percent, while the total of number of beneficiaries increased by 47 percent (SSA, Annual Statistical
Supplements)
Social Security Advisory Board, 2010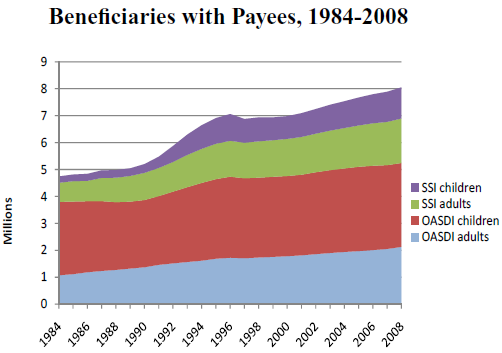 Social Security Advisory Board Issue Brief
In a May, 2013 report, the United States Government Accountability Office (GAO) was frank in its summary:
"Although changing demographics and resource constraints will challenge the future administration of the Representative Payee Program, SSA has done little to position itself for the long term. The projected growth in the aged population, as well as the incidence of individuals with dementia, will have implications for the program, as SSA will have to spend more resources finding and monitoring payees."
Click here to go to the full report.