How will Obamacare affect

your

services?
One healthcare economist is optimistic about the new
inclusion of habilitative services
: "You're much more likely to find these benefits in a plan in the individual market [starting in 2014] than you would be today - far more likely." But, says NPR's Eric Whitney, "there's a catch: Insurance firms can still pick and choose, to some degree, which specific therapies they'll cover within some categories of benefit."
Click Here to read more.
The ACA originally barred legal guardians from also being caregivers, a move that threatened to force families to restructure to maintain services. But an outcry from advocates pushed a reversal from federal legislators.
Click here to read more.


Before the act was passed,
older adults who rely on Medicare worried how their services might change
. Not only have they not lost benefits, some important protections have been gained.
Discovery News
shares five ways recipients will benefit from the ACA.
Click here to read the article.
How will the ACA affect Special Needs Trusts and their beneficiaries? CFPD provides the basics. Click here to read more.

CFPD's annual Holiday Party is coming right up. Be sure and save the date:
Friday, December 6
.
Click here to RSVP.

Pulling It All Together:
Views From Our Director

Protecting Your Benefits in 2013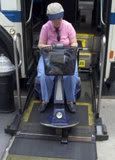 At CFPD, our approach is focused on one-to-one contact. The people we serve are never a number to us, they are people. It should come as no surprise that our approach to a person's benefits is the same. We evaluate each individual's unique benefit structure in order to utilize resources and leverage other supports, enhancing his/her quality of life. Our relationships with partners in the community, as well as knowledge of public benefit programs, give us the ability to access various services. We are excited to launch this first digital version of our newsletter and hope it touches even more people who may benefit from the many services of CFPD.
In our next edition, we'll look at the needs, problems and available resources for Social Security beneficiaries who need Representative Payee (RP) services, those who are required by SSA to have someone else receive and manage their funds, or forgo those benefits. If your family or agency deals with RP issues, let us know your questions and concerns. We'll try and address them directly.
Reply with your thoughts.
A New Look from Old Friends
After Nearly 20 Years, We're Changing Our Look But Not Our Tone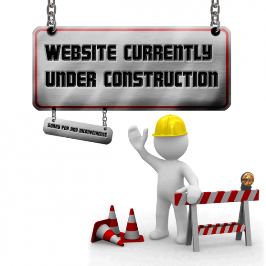 Keep an eye on CFPD's website as we launch our new look, add new features and create a forum for our partners and beneficiaries to share their expertise. We'll let you know when the new site goes live. In the meantime, please pardon our "dust."
See the work in progress.
Join us at one of our community-based presentations to learn more about Special Needs Trusts:
When the Pooled Trust Is
Your Client's Best Option
Thursday, September 12, 7:30 am
Did you miss our September 10th presentation?