2013/2014 Board of Directors
Welcome New BOD!

PRESIDENT
Alex Castellanos
BB&T
PRESIDENT-ELECT
Jay Ralstin
Envoy Mortgage
VICE PRESIDENT
Sandy Garcia
Sierra Pacific Mortgage
SECRETARY/TREASURER
Kevin W. Strickland
SunTrust Mortgage Inc
SECOND VICE PRESIDENT
Pat Gaver
Capital City Bank
LOCAL CHAPTER REP
Matthew Goldman, CLO
IMMEDIATE PAST PRESIDENT
Daniel Harrison
BB&T
Directors
John Cosculluela, CMB

Carole Hendricks

PrimeLending

Jamie A. Thornton

Dana Cummins

BB&T

Dustin Owen
[email protected]

Ben Fant
Affiliated Mortgage Companies
[email protected]



Associate Director

Dena Howrigan

United Guaranty

Director Emeritus

Margie Fletcher (elected 2005)

Chuck Ivy (elected 2006)

EverBank

Georges Lussier (elected 2010)

BB&T
Local Chapter Presidents
MBA OF CENTRAL FLORIDA
Matthew Goldman, CLO
GULF COAST MBA
Joe Adamaitis
MBA OF JACKSONVILLE
Randy Galloway
MBA OF SOUTH FLORIDA
Randi Gocinski
Radian
MBA OF SOUTH WEST FLORIDA
Tim Allen, CMB
Sierra Pacific Mortgage
MBA OF TALLAHASSEE
Brett Bosarge
BB&T
MBA OF TAMPA BAY
D.J. Rondeau
NMLS Renewal Time

Thank you for being a member of the MBA of Florida

The MBAF dues invoices were mailed in May and a reminder sent in July. If your name is not listed than we have not received your payment yet as of 11/4. Membership drop is 11/30. Contact MBAF for assistance at
[email protected]
(*New Members in Green)
Financial Institution Members
Academy Mortgage Corporation
Acopia Home Loans
Affiliated Mortgage
Ameris Bank
Angel Oak Funding
Bank of America
BMO Harris Bank
BB&T
Capital City Bank
Centennial Bank
Churchill Stateside Group, LLC
Community Bank
CTC Mortgage LLC
Deephaven Mortgage
Embrace HomeLoans
Farm Credit of NW Florida
First Commerce Credit Union
Florida Capital Bank
Florida Housing Finance Corp.
Group One Mortgage
Hamilton Group Funding
Hancock Bank
K. Hovnanian American Mortgage
Liberty Home Equity
PrimeLending
Regions Mortgage
Sierra Pacific
SunTrust Mortgage
The Mortgage Firm
Thomas Mortgage & Financial Services
Towne Mortgage Company
VyStar Credit Union
Wells Fargo
Associate Members
Attorneys' Title Insurance Fund, Inc.
CoreLogic
Ditio
Essent Guaranty
Interthinx, Inc.
Mortgage Guaranty Insurance Corp.
National MI
Navigator Lending Solutions
Radian
ServiceLink
Southern Title Holding Company
The StoneHill Group
United Guaranty
ValueAmerica
Local Chapters
Gulf Coast MBA
MBA of Central Florida
MBA of Jacksonville
MBA of South Florida
MBA of SW Florida
MBA of Tallahassee
MBA of Tampa Bay
Individual Members
Jane Ashley
Michael Azzarello, CMB
William Cannova
John Chludzenski
John Cosculluela, CMB
Matthew Goldman, CLO
Julie Sneed
Alan Verch, CMB
New Members Interested in Joining Click Here
Members Log In Link Below
You are able to view your membership record, search for other members, register for any conventions or conferences when available and view your committees that you are on. The main member contact is able to make changes and pay your dues too! It's easy and takes just a minute to get started.
Dodd-Frank Tidbit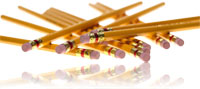 Dodd-Frank is implementing a new rule under RESPA and Truth-in-Lending.
Under RESPA, the lender is now required to issue a disclosure to all applicants within 3 business days of the RESPA application date with a current (within the previous 30 days from application) list of HUD or CFPB approved Homeownership Counselors.
If the loan is a high cost loan or the applicant is a first time homebuyer and the loan has negative amortization, the lender must verify the applicant completed homeownership counseling before the loan is closed.
Counseling must occur after initial disclosures (including the GFE and TIL) are issued and cannot be provided by a counselor who is employed by or an affiliate of the lender. The lender also may not steer the applicant toward a particular counselor.
The lender may pay for the counseling on behalf of the applicant but is prohibited from requiring the payment of fees upon closing of the loan or, if the consumer withdraws their application, upon receipt of certification. The lender may, however, confirm that a counselor provided counseling prior to paying the fee.
More information and helpful ideas are on the way.
Future Leaders Needed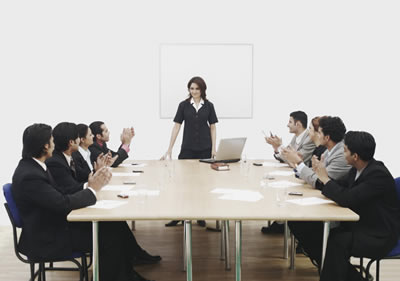 MBA National
Our national MBA has gone through some recent changes with a move to a better and smarter location, they have a brand new logo
including a new logo for the Mortgage Action Alliance, which you can view over to the right!
Also
CampusMBA has changed to MBA Education, formally aligning itself with their new MBA brand.
During the recent State and Local Workshop, held prior to the MBA 100th Annual Convention they rolled out a new and exciting State Relations Initiative that consists of two elements. The first is for state MBAs that are members of MBA national and wa
nt to partner with the MBA in a program to enhance the membership value proposition for both the state and national Associations.
There will be a new MBA Amb

assador program that will formally activate a very senior industry professional in each state to support st
ate MBA's in growing membership both in the state and national MBA, and strengthening our coordinated advocacy and industry communications.
This is all designed to build strong MBAs throughout the country, and to

encourage every mortgage banking firm to be members of both their state MBA and the national MBA.
Very shortly we will roll out MBA's Compliance Essentials program. Compliance Essentials represents a complete redesign of MBA Education's tools for regulatory compliance. Resource Guides within the Compliance Essentials program will help small companies develop and implement the policies and procedures necessary in a complete Compliance Management System.
More on our collaborations coming soon.
"Principle-Centered Leadership"
Provided by Kristina S. Holmen-Mohr, CMB, LTG, AMP
By Peter Lowe
Speaking on the subject of leadership, Billy Graham had this to say about critical importance of integrity for a leader: "A man of integrity can be trusted, and has confidence in the face of uncertainty. One of the greatest gifts that God gives a person is the ability to lie down at night satisfied with who he is and what he has done that day because he has acted with integrity."

Experiencing the quiet inner confidence and strength that comes from finding and following your inner "magnetic north" is a vital skill for both life and leadership, and once again, Stephen R. Covey provides penetrating and practical insight in Principle-Centered Leadership. As you read this summary, I hope that you'll particularly note that:
It's important to align your life to timeless principles- the universal behavioral standards that apply to all people in all rolls in every situation. Tremendous power for living comes from living on the basis of principles like fairness, equality, justice, integrity, honesty, and trust.

Obey your conscience-and educate it! Remember, your conscience will tell you to do what's right-but it won't tell you what right is. That's why it's important to make sure that your standard for right and wrong is transcendent and true-not just what society values or what your culture taught you. For me, that standard is the Bible. Reading it and memorizing it gives my conscience a proven, powerful standard for right and wrong.

Life is a wonderful adventure. We live in a world of abundance where possibility is everywhere and breakthroughs take place every day. Believe it-and you will surely see it!
CMB Society of Florida

The CMB Society of Florida is beginning a new year coinciding with the MBA of Florida's fiscal year, July 2013 through June 2014. As chairperson again this year, I am reaching out to you as CMB's either residing in Florida or doing business in the state of Florida. I wanted to take a few minutes of your time to congratulate you on your successes and encourage your continued participation within our CMB Society through written and oral communication to keep our CMB Society of Florida strong and informed.
One way of participating is through the CMB Society of Florida LinkedIn Group. If you have not already done so, please join our "CMB Society of Florida" LinkedIn Group and actively post comments or articles of interest. We welcome your comments and interaction either through LinkedIn or directly. Last year we organized to provide some feedback to the National CMB Society about Continuing Education requirements for CMB's. Although CE is not yet finalized, the program seems to make sense for the majority of CMB's partly as a result of your interest and feedback. I will do my best to keep you informed of any further action in that regard or other topics that will be of interest to us.
Finally, allow me to solicit some help to identify all CMB's in our group. Please review link here:
CMB's in Florida and email me ([email protected]) with others not listed or missing contact information. I thank you for your dedication to our industry and look forward to open communication with each other going forward!
Best regards,
Michael Azzarello, CMB
Chair, CMB Society of Florida
Send Us Your News
Remember to send us your news. Anything you would like to get out to our members or that would be of interest of an industry nature please forward it to:
[email protected]
We welcome all submissions.
Association Information and Post Office Box Change
The MBA of Florida completed the website overhaul but we continue to do some other minor adjustments and normal updates. It is visually appealing and highlights our seven local chapters with a very user friendly layout. We hope you like it and if you have not visited in a while, check it out at
www.mbaf.org
We have a new Post Office Box!

P.O. Box 592245

Orlando, FL 32959-2245


Please change your records and forward this information to your accounting/database departments so they can update their records.

Check out the Chapter Calendar of Events
61st Annual Convention
Mark your calendars

June 18-19, 2014

Delray Beach Marriott



Planning has begun, more info coming soon.

Welcome to the MBA of Florida's Fall Newsletter.
President's Message, Alexander Castellanos

Some of you had the pleasure of knowing my father and if you knew him you understood his view on life. He had a saying when you asked him how he was doing he would say "Encantado de La Vida" translated into English it meant "Enchanted with Life". He believed that while life may not be fair it was up to us to make the best of it and he also believed we should view life through the paradigm of Abundance.
A few weeks ago I had the pleasure of going on an Elk hunting trip with a good friend of mine, Eric Ellwood. We drove from Florida to Cimarron, New Mexico, the trip took us through Florida, Alabama, Mississippi, Louisiana, Texas and New Mexico. As we drove I was observing the natural beauty of our country along with the immense amount of opportunity and commerce that is around us. We live in a great country but for those that reside or work in Florida we are extremely fortunate. Florida is so rich in resources, beauty and economic opportunity.
Over the last few months the mortgage industry has experienced great change. Pipelines that had been busting at the seams dwindle as interest rates increase. Companies had gone on hiring binges and now are faced with layoffs. If you read the headlines you would think our world was imploding and QM has not yet even taken effect.
While many of the changes that are challenging for the consumer, our industry and our country, there is an abundance of overreaction, by our elected officials, regulators and the media as well. It is our duty as citizens of this country and stewards of our industry to make our collective voice heard and educate our elected officials and fellow citizens to take action. It takes all of us to oversee our industry, educate those around us and do the right thing all the time. Our members adhere to strong ethics and sound business practices as evident with our over sixty year history.
During our 60th Annual Convention this past June, we discussed my theme for the year; Adapt to Achieve. Now more than ever I am confident we will adapt and we will achieve. Sometimes we just need to step back, look at what's around and not read the paper. We live in a prosperous country, full of great people; this country is ripe with opportunity for those that willing to work for it. For those in the real estate industry, we have one of the largest generations in history reaching the prime home buying age, so let's all focus on what we have, how we can make 2014 the best year ever for our industry. Think in the mindset of abundance not scarcity, live your life as my dad has, Enchanted.
Alex Castellanos
President, MBA of Florida
In Memoriam - Ray Castellanos

November 5, 2013 we lost a great friend, leader, mentor, father, husband, grandfather and more. Ray Castellanos was the MBA of Florida's 2004/2005 president. His son Alex is our current president.
Funeral services:
Memorial Plan Funeral Home
7355 SW 117 Ave.
Friday, Nov 8th
5:30pm
Celebration of Life & Mass of the Resurrection:
Saint Catherine of Siena Catholic Church
9200 SW 107 Ave.
Saturday, Nov 9th
10:00 am
Burial immediately following the mass:
Our Lady of Mercy Catholic Cemetery
11411 NW 25 St
Doral
Please do not send flowers. If you wish to contribute you can make a donation to Paidos, Inc.- a non-profit organization established by Ray with the purpose to create leaders within the inner-city. Checks can be made out to:
Paidos, Inc.
10261 SW 72 St.
Suite 103
Brenda Thomas, MBAF Executive Director writes
As you can see in this photo, Ray is smiling but I can tell you he was not posing for the camera, that's just how he was. I have so many memories of Ray and getting to know him, his wife Ana, of course Alex and many others in the family. Ray brings memories that begin with his energy and passion for people and life. I was always the first one downstairs for our conventions very early in the morning and no doubt when I was on my way, there was Ray walking, working out at the hotel gym, waving and always with a big smile. As news of his passing got around, the condolences and memories came flooding into my email along with phone calls. I am proud of my time with Ray and to be able to say working with his son, Alex as president this year confirms just what a great man he was. I will truly miss him.

Dan Harrison
, 2012/2013 President writes
"There are very few people you come in contact with that you instantly know how special they are and Ray was one of those for me. Ray had a great spirit about him and such wisdom that you immediately knew he was someone you wanted learn from and soak up as much knowledge and experience as possible. Our industry will be forever changed for the better because Ray Castellanos was a part of it and his legacy will continue to grow even more with Alex carrying his spirit with him."
Greg Hallam, 2006/2007 President writes
"Ray was a great guy and a terrific president for MBAF. My two favorite things about Ray were his pride and humility. Ray was awarded a Bronze Star for Valor in Vietnam. And while I never heard Ray talk about it, hanging in his office was the Commendation and Medal and it described in detail how he had saved his platoon by charging an enemy machine gun nest. It was a very heroic feat that saved his men lives. It was typical of Ray for him not toot his own horn, but he was a real life hero.
I also know how incredibly proud he was to have Alex follow him as president of the MBAF. He was very proud of his family and he loved Alex being elected president making the Castellanos our first father and son team to serve in our highest office.
Tim Allen, 2007/2008 President writes
My wife Ellise and I always looked forward to attending MBAF events and talking with Ray and Ana. We truly missed seeing them recently due to Ray's illness and especially missed seeing Ray this June when Alex was installed as our MBAF president following in his father's footsteps. I have a wonderful memory of visiting Ray and Ana at their Miami home and finding out so much about this incredible man that I hadn't know about before. I asked Ray to be a mentor that day and whenever I needed advice Ray was ready and willing to give it. Ray dedicated his life to serving others, he was a war hero, a loving and caring family man and a magnificent role model. Ray's family has our deepest condolences and are in our prayers.
Michael Culbertson, 2011/2012 President writes
"One of the ways that you can tell if a man has been successful in life is in the raising of his children. As evidenced by his son, who is kind, considerate, and compassionate, Ray's life has been very successful and meaningful. We will miss his presence not only at the MBAF, but also his leadership and style."
John Chludzenski, 2010/2011 President writes
"This is a very sad day for me. I admired Ray Castellanos and I am proud to have had him as a friend. A good-natured natural leader. A man of conviction who loved family, God, and country. He worked for the betterment of others and the community. My prayers go out to his entire family. I will miss him."
Kristina Holmen-Mohr 2001/2002 President writes
"This is very sad news except for the fact that we know Ray loved the Lord.....our knowledge that Ray is now with Him gives us hope and a smile. There's no pain or old age there.
No matter what was going on, Ray's demeanor never changed. He was a "glass half-full" man and always reflected respect for others, whether he agreed with them or not. That's a powerful attribute in a leader."
Ellen Niewold, 2005/2006 President writes
My favorite memory was when I was in Miami and visited with Ray and he took me out for Cuban food....so Yummy. I was always in awe of his many accomplishments both military, church, and mortgage banking. He will be missed by all who knew him. His dedication to charity for women was to be admired.
Larry Kelly, 2002/2003 President writes
I just saw Ray last month. He always has such a positive and upbeat view of life.
Howard Nelson, 2009/2010 President writes
We are all sadden to learn of Ray's passing and our hearts and prayers go out to Alex, Ana and the Castellanos family. As a past president of MBAF myself, had the pleasure of working closely with Ray over many years. Ray was a special man in so many ways, such a giving and caring person and was always an encouragement to many, myself being one. He will always be remembered in my heart. I'm certainly a better man for having known and working closely with Ray Castellanos!
Randi Gocinski, MBA of South Florida President
Ray was a true professional and a very special person. He had a big heart and I am thankful to have known him

Margie Fletcher, Director Emeritus writes

My best memories of Ray, of course, have been at the MBAF Conventions over the years and our Board Meetings. Ray & his sweet wife, Ana, were always at the conventions talking with people & making them feel comfortable and special. Ray was a father figure to many of us due to his dedication to our industry and his work ethic and honesty. I particularly remember one year at the installation banquet when his whole family was there and he was so very proud to introduce all of them to all of us.
I will always have a very special place in my heart for Ray because he was the one who presented the Brown L. Whatley award to me in 2005. I had no earthly idea that I was even being considered and certainly did not feel that I was worthy. He gave me something that I will always cherish and be proud of.
Ray, we love you and will certainly miss you.
Eastern Secondary Market Conference with Exhibits
February 5-7, 2014 at the Hyatt Regency Orlando
(formerly the Peabody)

We have a very fresh and exciting conference coming together for you. There are just a few more final speaker confirmations to come in before we are able to fully announce the entire line-up but we know you absolutely will want to be there. The draft schedule is below showing just a few of the invited with several more not even listed! Confirmed speakers are listed too. We can't wait for this conference bringing you new ideas, with a great location, excellent exhibit and session space. Registration and sponsor forms are available online already and the exhibit packet will be there soon.
Eastern Secondary Market Conference with Exhibits - Registration-Sponsorship Forms and Hotel Information
Wednesday 2/5
1-5:30 PM-Exhibit Registration and Set-Up
and Attendee Registration Opens

3-6 PM-Roundtables (NEW exciting interactive session this year. Complete exciting speakers info coming soon.)
Moderator is Chris Whalen, Managing Director, EVP, Carrington Holding Co.
Exhibits Open with a Welcome Reception
Thursday 2/6
7:30 AM-4:30 PM-Exhibit Room Open All Day
7:30-9 AM-Exhibit Room Opens-Breakfast and
Networking Time
7:30-9 AM-CMB Society Breakfast Meeting with speaker
Phil Bracken, CMB, Chief Policy Officer-Government and Industry Relations, Radian
9 AM-6 PM-Sessions
Senator Bob Corker Invited
Rob Chrisman Invited
Dave Stevens Invited
10-11 AM-Refreshment Break with the Exhibitors
12-1:30 PM-Luncheon with Exhibitors and Networking
1:30 -2:30 PM-
Ed Pinto, Resident Fellow, American Enterprise Institute
Ed specializes in housing finance and the effect of government housing policies on mortgages, foreclosures, and the availability of affordable housing for working-class families. He is currently researching policy options for rebuilding the US housing finance sector and writes AEI's monthly FHA Watch.
An executive vice president and chief credit officer for Fannie Mae until the late 1980s, Pinto has done groundbreaking research on the role of federal housing policy in the 2008 mortgage and financial crisis. Pinto's work on the Government Mortgage Complex includes seminal research papers submitted to the Financial Crisis Inquiry Commission: "Government Housing Policies in the Lead-up to the Financial Crisis" and "Triggers of the Financial Crisis." In December 2012, he completed a study of 2.4 million Federal Housing Administration (FHA)-insured loans and found that FHA policies have resulted in a high proportion of working-class families losing their homes.
Pinto has a J.D. from Indiana University Maurer School of Law and a B.A. from the University of Illinois at Urbana-Champaign.
2:30-3:30 PM-Servicing Released vs. Servicing Retained: Understanding the Value Proposition
Phil Rasori, COO, Mortgage Capital Trading (MCT)
3:30-4:30 PM-Final Exhibit Visits and Networking with an Afternoon Reception
4:30 -6 PM-(Don't Miss Today's Final Session) - Non-QM Panel
with Trez Moore, Managing Director Markets, RBS as the moderator
(Panelist announcement coming soon!)
Friday 2/7
8-9 AM-Breakfast


9-10 AM-Economic Update
John Silvia, Ph.D., Managing Director, Chief Economist, Wells Fargo
(Invited)


10-11 AM-
Final Panel Session
-
" Repurchase Response - How to deal with repurchases in the QM marketplace." Discussions around the risk of repurchase requests for QM-non-QM loans, how to protect your organization and what to do when one occurs.
John Cosculleula
, CMB, American Bancshares Mortgage
(All other panel members announcement coming soon!)
Conference Concludes at 11 AM

Again, please note we are in the final planning stages of this conference and will send the the full program speaker schedule as we have our outstanding confirmations in the next week or so. Please feel free to access the information online and get registered and secure your sponsorship. Exhibit information will be online shortly as well. Thank you!

Mortgage Action Alliance

The Mortgage Action Alliance (MAA) is a voluntary, non-partisan and free nationwide grassroots lobbying network of real estate finance industry professionals, affiliated with the Mortgage Bankers Association. MAA is dedicated to strengthening the industry's voice and lobbying power in Washington, DC and state capitals across America. Get involved with MAA to play an active role in how laws and regulations that affect the industry and consumers are created and carried out by lobbying and building relationships with policymakers. It only takes a moment to get started, and you do not have to be a member of MBA to enroll. View the simple step-by-step overview of how to join and how to participate.
Legislative Update


Legislators are in Tallahassee as this is being written, finishing their third straight month of interim committee meetings. The House and Senate will continue to hold committee meetings every few weeks until the 2014 Session starts next March. Florida's state economists continue to present the Legislature with a positive outlook for economic growth in Florida over the next twelve months.
Since we are still four months out from the beginning of Session, it is speculative to know exactly what will be the "hot" issues for MBAF, however we have an idea what to expect. Concerns related to the national flood insurance program continue to be on the forefront of many legislators' minds as they hear from constituents that the price is discouraging some home sales. There is discussion about creating a Florida flood insurance program that would replace Florida's participation in the national program - but that discussion appears premature until we know where Congress will move on the matter.
The Legislature addressed the issue of foreclosures last year by establishing a "fast track" process that has not yet been fully implement. Some legislators have commented that there may need to be a "glitch" bill to address minor issues that have frustrated the implementation. Additionally, the Legislature's remedy to the continual problems with the homeowner's insurance written by Citizens involved the creation of a clearinghouse to invite insurers to pick up insured, both renewals and new business. The clearinghouse becomes effective January 1, 2014, and we'll have to wait and see how it works. We expect to see a bill that revises provisions related to Chapter 494, regarding the state regulation of mortgage professionals, and we continue to hear rumors about property tax reform that could incentivize the real estate transactions across the state. We'll let you know the latest as we get closer to Session.
Chapter News

The MBA of Florida has seven chapters around the state:
Tallahassee
Jacksonville
Central Florida
Tampa Bay
Gulf Coast
SW Florida
South Florida
Each chapter has it's own local activities and meetings throughout the year. Each has it's own charity or charities they support. Not only are they actively engaging in education and networking they also support the communities where they live. Many of the chapters are just having their planning meeting and gearing up their calendars for the year. We will have more information posted online soon so check back in the next couple of weeks. The calendar link is below. In the meantime here are some items of interest presented by a couple of our chapters.
MBA of South Florida crew getting ready for their first yearly meeting!
MBA of Jacksonville
The chapter held a very successful and fun golf tournament on October 11th with 109 players and 28 sponsors raising $1,580 to donate to the Wounded Warrior Project.
MBA of Jacksonville, do we dare ask?
Amazing day for golf and look at all the sponsor tents. Great job Jacksonville!
Each chapter is so very active and enjoys the benefit of monthly meetings for greater networking opportunities on a localize level.
Check them out at Click Here and then Click the Chapter Links