September 2013 Newsletter ~

Issue No 54
Own a Nissan Figaro or thinking of buying one? Why not join our friendly little club?

For only £2 Month you'll enjoy savings on products and services plus helpful advice on all aspects of owning your Figaro as well as award winning support, invitations to events, access to our technical forum and so much more... Join now

Hi

,

and welcome to our September 2013 Newsletter

.


In the next few months we will be putting together our 2014 Events Timetable. Including an overseas trip to Holland (in June) it will be the most extensive yet. We are always looking for ideas from members so if you know of an event that you feel would be well supported by our members then get in touch.



Figaro is a big hit in America


Last month American Member

David Costello

contacted us regarding an article which had appeared in the well respected

AutoWeek

. It seems the car went down a storm and makes a very entertaining read especially the way in which

David

finally received approval to drive the car!

Read now

New 'Classified' Sales Website


The software's been purchased and the programming started! Figaro Trader is due for launch on 1st December 2013. The new website will allow you to buy and sell Cars, Parts & Accessories.


Welcome

To all our new figgy fans. Don't forget to join our forum and send us your pictures of you and your car (please don't be shy).


Keep polishing. This is me cleaning the Club Figaro!

Lastly, for those of you attending the lakes next week, drive safety and please remember those hills we'll be climbing so give your car a good check over before you leave!




Kevin

Kevin Fagan

Figaro Owners Club Founder

CLUB EXHIBITING AT NEC

Great news! We will be exhibiting at the

NEC CLASSIC MOTOR SHOW 15th, 16th & 17th November 2013

. The Lancaster Insurance Classic Motor Show is the biggest and most popular classic car exhibition in the UK. With over 1500 wonderful cars from all eras, showcasing a myriad of marques and models.

Buy tickets

NEW QUALITY FIGARO COVERS

The club are pleased to announce a new supplier. Classic Additions provide a range of high quality custom made car covers for the Figaro. The range includes indoor and outdoor, half cover outdoor and super soft stretch indoor. And there's more good news as we have negotiated a 10% discount for members too! Read more

NEW CLUB BROCHURE

Our new brochure has been reprinted and now includes information on the HISTORY of the car. We have also revised the pictures by including the Normandy one taken at Honfleur Harbour on the last day.

The brochure can be downloaded but is available at our events to anyone who would like to spread the word!

In addition the brochure covers testimonials, benefits and provides useful links to our Facebook, YouTube, and Forum sites.

Click here to download

JERSEY VIDEO HITS 20,000+


That's equivalent to most championship football grounds so just imagine that full of people, now that's a lot of views! For those of you who haven't seen it, the video sums up the kind of fun that can be had when you get a bunch of cars together. We think the music makes this video as it just puts a smile on your face.

View now
VIDEO GUIDE TO A NOISY FAN BELT
There are few things more annoying than the whine of a noisy Figaro alternator belt! This can be caused by it coming loose or perishing through age etc. This video shows you how to tighten the fan belt and how to change it yourself if necessary.
The Figaro Shop Guide To Alternator Belt Squeak On Your Nissan Figaro
Thanks to
The Figaro Shop
To Subscribe for free to our Video Channel
Click here
The club promotes and attends a number of events throughout the year. If you've never attended a get together or rally before we urge you to give it a try! There is something very special about joining other Figaro owners and showing off these great cars!
See all our events Click here
********************************************************************

ORGANISER: Figaro Owners Club
DATE: September 7th/8th 2013
ENTRY COST: £10 Saturday / £10 Sunday or £15 for both days
ABOUT: Make a date in your diary for this rally which combines some of the Lake Districts magnificent highlights - such as the Kirkstone Pass (one of the most stunning roads in Europe), Ullswater, Thirlmere, Coniston Water and Lake Windermere - with a few places you might never have come across before. Have you ever visited the beautiful Brothers Water? If not, then this drive is for you, and, by way of a bonus, you will be sharing this experience in the company of other club members and their cars!
BOOK PLACE NOW
Surrey Classic Vehicle Meet 2013
ORGANISER: Surrey Classic Vehicle Club
DATE: September 15th 2013
ENTRY COST: Free to all members of The Figaro Owners Club
ABOUT: A Fantastic day out for classic car enthusiasts loads to do for children & all the family Bring your own picnic , or visit the Cafe.
BOOK PLACE NOW
********************************************************************
2014 EVENTS
Ace Cafe London 2014
ORGANISER: Figaro Owners Club
DATE: APRIL 12th 2014
ENTRY COST: Free to all members of The Figaro Owners Club
ABOUT:
Ace Corner, London, NW10 7UD. Join us to kick of our first event of the year at the Ace Cafe. This superb venue with wonderful food is worth a trip without all our members Figaros! Last year we had 73 Figs squeeze into the car park so be prepared for some very close parking!
HOLLAND FIGARO RALLY 2014
In association with the Dutch Figaro Owners Club we are planning to organise a rally to this beautiful country.

ISLE OF WIGHT FIGARO WEEKEND RALLY 2014
Steeped in history with 60 miles of stunning unspoilt scenery and a wealth of attractions, the Isle of Wight is the prefect destination for our Figs! With some great clifftop roads, historic sites it would make a great destination.
SEND YOUR RALLY/MEET SUGGESTIONS - CLICK HERE
TECHNICAL FORUM - Visit our website to see over 15,000 posts - Click here
Air Con Fuse Keeps blowing?

Gearbox Prices

The Air con fuse keeps blowing on the fig, however if the fan is switched off it is ok when the car is started and runs ok until the fan is switched up.



When you say 'runs OK until fan is switched up' do you mean heater blower fan or when you switch the A/C switch up [on]. A/C only works with heater blower on . If the fuse is blowing something must be shorting out or drawing too much current, the system is fairly basic compared to modern types , could be the compressor has siezed and blows the fuse as the magnetic clutch tries to engage or the wire to it has shorted out - it's quite exposed . You can easily disconnect the A/C fan at the block connector at the top and try it or bypass it to see if it's that ,the connector for the magnetic clutch is a single wire by the side of the alternator that runs down to the top of the compressor at the front.Does it make any noise before the fuse pops?,Has it been working OK up till now?.Nick

This is my first post and being new to figaro's I hope someone can help. We brought our car some time ago and exported it to France so we have to try to do most of the maintenance ourselves. We have a problem. The car came back from its MOT test and I discovered that the brakes were very poor. When the pedal is depressed it is very hard and barely bites - it's as though the servo was disconnected somehow. Any suggestions please.



Was it alright before ? I don't know about French 'MOTs' but no dismantling is done on the English one . To check if the servo is working turn the engine off and pump the brake pedal several times to evacuate the servo until it goes fairly hard then with your foot still on the brake start the engine and you should feel the pedal go down a little/get softer .Nick

Hi all, my car went to the garage yesterday and they said that it appears to be missing out 2nd gear. They don't deal with gearboxes so i need to find another garage. Just wondering what sort of prices i should expect? Thanks

Had a quick look they range from around £100 to £400. There are quite a few on ebay, www.figaropartsshop.co.uk and www.shop.figarospares.co.uk have them also. Figaroshop quote £733.99 fitted if your near to them. You need to be happy with the seller, the mileage and condition to make sure what your getting is OK. If you can get a warranty great, but it probably won't cover the refitting costs unless they supply and fit. Might be worth speaking to a gearbox specialist to see if refurbishing it is an option, least you know what you have.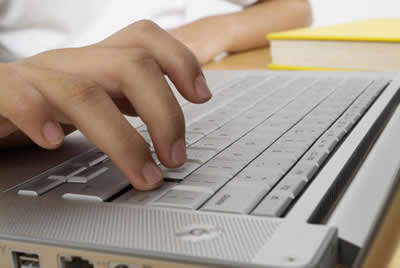 WE NEED YOUR CONTRIBUTIONS!
Can we remind everyone that
THIS IS YOUR CLUB
and everyone is welcome to contribute in any way you feel. Why not...
* Write a story
* Send a picture
* Create an event
We are always keen to hear from you so email
figaroownersclub@o2.co.uk
This is me and in our little office where all the magic is created (well mostly magic anyway). Apart from Caroline (Caz) who does a fantastic job managing the forum everything is done by me! Unlike other car clubs we don't spend money employing lots of pen pushers such as a company secretary, treasurer, events co-coordinator, web-designer, marketing assistant etc... The Figaro Owners Club was launched in March 2009 to provide comprehensive advice and information to both present and future owners.

So how did all this start?
My son 'Daniel' had always wanted a Figaro having seen the car at his local garage when he was just 16. After saving for a number of years (plus a small contribution from his mum and dad!) he at last brought an emerald green model in May 2008. Following the purchase we searched on the internet for a club in the hope we could attend events with other owners. We were amazed that no club existed so the Figaro Owners Club was born!
We decided to build a website and forum which took 6 months and on the 1st March 2009 we pressed the publish button and waited to see if anyone wanted to join? Within a week we had 10 members, a month 35 and a year 478. Today the club has almost 1,600 members worldwide and our website is used by over 45 countries!

Thanks to all our supporters and members for their support.



Warmest Regards

Kevin

Figaro Owners Club Founder

Email: figaroownersclub@o2.co.uk

Club Related Websites

Figaro Owners Club:

Figaro Owners Club Forum: www.figaroownersclubforum.com

Figaro Trader: www.figarotrader.co.uk

Figaro Merchandise: www.thefigarostore.com

Facebook Page: www.facebook.com/figaroownersclub

Follow us on Twitter: www.twitter.com/figaroowners

Postal Address

The Figaro Owners Club, 58 Earl Howe Road, Holmer Green, High Wycombe, Bucks, HP15 6QT, ENGLAND.