Welcome to Our New Members!
Member Affinity Programs
You can save hundreds of dollars by taking advantage of our Member Affinity programs. Just click on the links below for details.
Did you know that the Chamber offers FREE business counseling services at our offices?
NVCC offers free SCORE COUNSELING at the NVCC office on Thursdays, by appointment.
To register call (781) 769-1126.
Board of Directors
Chairman of the Board
*Mike Moran
Dedham Savings Institute
Past Chairman of the Board
*Kevin Hallinan
WINNING, Inc.
Treasurer
*Mike Cecere, CPA
Gray, Gray & Gray, LLP
Chair-elect
*Peter McFarland
The Allied Group
Previous Past Chairman
*Anthony Caruso
Bank of Canton
General Counsel
*David Wolicki
Law Office of David Wolicki, Esq.
President/CEO
*Thomas O'Rourke
Neponset Valley Chamber of Commerce

*Dana Bottorff
G. T. Reilly & Company
Rob Ferrini
The Murphy Insurance Group
Debbie Ellis
QRGA, LLP
Michael Ferrara
Blue Hills Bank
*Thomas Flaherty
Bacon Flaherty, LLC
Lori Forcucci
Law Office of Lori Forcucci
Chris Herlihy
Shotgunflat
*Brian Johnson
Doc Shredding Corp.
Willard Krasnow, Esq.
Constangy, Brooks & Smith, LLP
Nancy Levine
MSA Mortgage
*Mary Long
HESSCO Elder Services
Bob Mannering
Mercer
Cindy Peterson
Brigham and Women's/Mass General Health Care Center
Patrick Powers
Liberty Mutual Insurance
Rebecca Schofield
Needham Bank
Alisia St. Florian
Murphy, Hesse, Toomey & Lehane
*Member of the Executive Committee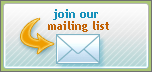 From The President

Thank You for That Referral

As summer winds down and folks return from vacations and ease back into the school year, it doesn't mean the end of going out and being active. In fact, the next few months are perfect for enjoying the many opportunities that exist right here in our region. And there is no shortage of opportunities, beginning this Saturday at Norwood Day in Norwood Center.

A neat little report from the NVCC website tells us that many visitors to our site are looking for "attractions" and things to do in the region. Recreation, restaurants, golf, hotels and entertainment are also in the list of top searched categories on our site. Banks, attorneys and insurance score highly as well. This tool helps us understand what people are searching for when they come to our site. And believe it or not, they do. Thousands of them. In fact, www.nvcc.com sees about 11,000 visitors a month and is growing. Don't forget, before Google and TripAdvisor, Chambers of Commerce were the "go to" source for information on businesses and communities. Fortunately for many, we...Read more
Government Affairs Committee to Host Workforce Development Presentation
The next meeting of the Neponset Valley Chamber of Commerce's Government Affairs Committee is scheduled for Friday, September 20th at 8:00 am at the Chamber office. The meeting will feature a visit from Sylvia Beville, Executive Director of Partnerships for a Skilled Workforce (formerly Metro South/West Regional Employment Board). Ms. Beville will provide an overview of the recently completed study, Labor Market Trends in Metro South/West Region, a joint effort of the Commonwealth Corporation and Federal Reserve Bank of Boston. There will be time for Q&A after the presentation.
Using the most recent data available, the Metro South/West Regional Labor Market Profile provides a detailed picture of the region's current and future labor supply. For context, it also provides detailed information on labor demand in the region over the past decade. This profile is designed to help guide workforce development professionals, policy makers, and civic, education, and business
leaders as they make decisions about education and training opportunities.
"We are excited to have Sylvia join us in September. The Government Affairs Committee provides a conduit between the local business community and policy makers. It also serves to keep local business people educated and aware of important issues like this," said Committee Chair, Dana Bottorff of G.T. Reilly and Company.
All Chamber members are welcome to attend this free presentation, however due to space constraints you must register in advance.
NVCC Office
190 Vanderbilt Avenue
Norwood, MA
Friday, September 20
8:00am
No cost - Seating is limited!
NVCC Member Spotlight

Foley and Palenscar Insurance Agency

* Video compliments of Steven Palenscar. Visit them at http://www.foleyins.com/
New Tool Drives Traffic to Your Social Media Sites - FREE!
The Chamber is pleased to announce a cool new feature that allows you to include your social media sites on your web directory listing on the Chamber website. This means that when your business listing appears on our site, your social media site icons will also be displayed allowing people to quickly and easily follow, favorite, like or otherwise connect with your social media outlets.
Using this new feature is quick and easy. Simply go to www.nvcc.com and click on the member login button on the top right hand corner of the page. Login using your credentials (if you don't have them, contact the Chamber). Once logged in you will see New: Update Social Media Links in the middle of the page. Click on the link and you will come to a page that lists the 9 most popular social media sites and all you have to do is enter the URL for those that you use, click save and you're done!
What better way to grow your network and engage with existing and potential customers than by connecting with them through your social media outlets? Also, don't forget to peruse the Chamber's online Member Directory and click on the social media sites of your fellow members. Chances are they will return the favor.
A Day on the Green



Thank you to our all who took part in an amazing and fun day of golf to benefit in part, the Mass Hospital School in memory of Matty Christian. Special thanks to the Christian Family and to all of our sponsors.





Kevin Hallinan of Winning Inc

Matt Himmelsbach of Doctors Express




Brian Johnson, Doc Shredding - Anthony George - Peter Chase, Truelove, Dee & Chase - Rick Hamel, RH Web Solutions

Scott Thimann, Blue Hills Bank
"Almost Octoberfest" Business After Hours at Blue Hills Bank - Norwood

Join in on the fun and get the most out of your Chamber Membership at the NVCC's Popular Business After Hours Events.

On September 19, the fun continues at the Blue Hills Bank in Norwood for an "Almost Octoberfest" celebration!

Enjoy food, drink from Off the Vine Catering and great networking with other businesses from the Neponset Valley Region giving you maximum exposure for your business and services!

Remember to bring your A-game and a lot of business cards.

Blue Hills Bank - Norwood

111 Lenox Street

Norwood, MA

Thursday, September 19

5:30-7:30pm
Paul Smith Takes the Reigns

Long-term member, Paul Smith of Datasmith Network Solutions has been named the new Chairman of the Communications and Technology Strategic Planning Committee.

Paul replaces outgoing Chairman, Peter McFarland of the Allied Group. Peter has been named Chair Elect and will also chair the Governance Committee. He will however will remain a vital member of the communications team.

Paul brings with him over 20 years of communications and technology experience and a fresh perspective on how to further the brand identity of the NVCC.

"Paul brings a very tech-savvy approach to the position that will help us stay out in front of technology issues. He's carrying on a long tradition of volunteerism that was started by his parent's Paul Sr. and Fran Smith. The Volunteer of the Year Award was renamed the Paul Smith Volunteer of the Year Award after his late father." Tom O'Rourke, NVCC President.

Paul Smith has been growing Datasmith Network Solutions since 1993, helping it evolve from a computer hardware company to a Cloud computing authority. An accomplished speaker and member of BNI (past president, Boston Area Chapter), Paul specializes in sales, marketing and customer service. He holds a BA from University of Massachusetts, Lowell, a Microsoft Certification, and is an authorized VMWareŽ Sales Professional. When not working on Enterprise Solutions, Paul is active in the Neponset Valley Chamber of Commerce and enjoys relaxing as a spin instructor at a local gym.

If you have interest in being a part of this cutting edge and forward thinking committee, please contact Cristoff at 781-769-1126, or cristoff@nvcc.com.
My Experience

Zach Maltz, NVCC Communications


As I approach the end of my internship with the Neponset Valley Chamber of Commerce, I am certain that I want to major in either Business Administration or Marketing Management. Throughout my tenure with the Chamber, I communicated with members, assisted in coordinating events, advertised through the means of social media, and created spreadsheets. All of these tasks were innovative in the sense that they exposed me to advertising, business, and networking environments.

Despite all of this, it is still unclear to me what type of business I want to pursue once I receive my degree from college. I am not sure whether I want to pursue either a sales, nonprofit, or a corporation based career. I guess that I will just have to wait and see where my future takes me.

Furthermore, the Noon Networking event at the British Beer Company was the highlight of my internship due to the fact that it was didactic and intriguing. Hearing about the backgrounds and professions of various individuals was nothing less than fascinating. I cannot emphasize enough how vital this internship was in setting the foundation for my future endeavors.

To conclude, I would like to provide advice for the Chamber's future interns. In order to have success at the Chamber an intern has to be efficient, diligent, and punctual. One should always do their work to the best of their ability. At the Chamber, be prepared to work hard and learn a lot.
A Buzz-tastic Time!

Ready to test your spelling skills for a good cause?

Feel the buzz and join the NVCC's Education and Business Committee for their first ever Spelling Bee benefiting in part the Neponset Valley Leadership Institute, and organization dedicated to preparing students for the challenges of the business world.

Teams of three will compete for the coveted honey comb trophy and bragging rights as the Neponset Valley's top spellers!

We are limited to 10 teams of three people each, so you need to act quickly to get in on the action. The teams can be from one company or a combination of individuals from separate companies. This is going to be an exciting and fun event for a good cause!

Several sponsorship opportunities exist for you to show your support of this great cause - preparing today's students to be tomorrow's leaders and workforce. To learn how your company can benefit by supporting this program click here.

Don't have the budget to sponsor the program? You can still show your support with an ad in our program book by clicking here.

Can't spell, but still want to participate? Join us at the event on October 24, from 5:30 to 8:00pm at the Four Points Sheraton, Norwood by purchasing a ticket. There will be a social hour prior to the Bee featuring fantastic appetizers and a cash bar. Then you can stay and cheer on your favorite team!

BEE a supporter for our area students and schools by joining in on this fun, new program!

Four Points Sheraton

1125 Boston/Providence Highway

Norwood, MA

Thursday, October 24

5:30-8:00pm

$50 Bee Participant, $125 Bee Team of 3, $20 Honey Ticket (audience and cocktail ticket)

Sponsored by



Chambers of Commerce Join Forces

Showcase your business to consumers from over 26 communities at the Mega Business EXPO, a collaborative of the Neponset Valley, Tri-Town, and Milford Area Chambers of Commerce, on Thursday, November 14, 2013 at the exclusive Putnam Club at Gillette Stadium.

Why should you Exhibit?

Access to over 1000 consumers from 26 communities

Great value on investment at only $375.00 (early bird)

Amazing location - Get a chance to be in the exclusive Putnam Club with stunning views of Gillette Stadium

Professional marketing, booth set up and signage - We do the work, you show up!

Build relationships with area service providers and businesses

Grab some giveaways and register for great prizes

Taste cuisine from area restaurants during our Networking Hour

Your registration includes:

Professional signage

Booth (8x6) with pipe and draping, linens, trash can set up before you arrive

Marketing in three chamber areas
Basic WiFi for emails and surfing
Special networking and training seminars for exhibitors only

Prizes, food, fun and amazing views of the stadium-don't miss it! Sign up today. Booths are assigned on a first-come, first serve basis. Early bird rate is good until 9/9/2013. We sold out last year - don't delay.

Gillette Stadium

1 Patriot Place

Foxboro, MA

Thursday, November 14

3:00-7:00pm

$375 Member Booth, $600 Non-member Booth

$85 for electricity

(Sponsorships are available - contact Cristoff at cristoff@nvcc.com for more information)

Quarter Back Sponsor

Sponsors




Thank you to our partners for 2013
Advertise with the Chamber
Chamber of commerce websites are frequently sought out when potential customers are looking for products and services in a local area. In fact, a 2007 study (by the Schapiro group) showed that when potential customers know that a small business is a member of the chamber of commerce, they are 44% more likely to think favorably of it, and 63% more likely to purchase goods or services from the company in the future. Chamber credibility is important and it positively enhances click through rates.
For the past four years, online local ad sales had a compound growth rate of 48 percent and are projected to reach $13.9 Billion in 2009 (+7.5%). At the same time, other forms of advertising are projected to decline 1.4%. Advertising continues to shift away from other media and more toward online opportunities because it is cost effective, measurable, flexible, targeted, and most importantly - it works!
Don't delay, contact Cristoff more more information and affordable rates to fit any budget at Cristoff@nvcc.com, or 781-769-1126.