Welcome to Our New Member!
Member Affinity Programs
You can save hundreds of dollars by taking advantage of our Member Affinity programs. Just click on the links below for details.
Did you know that the Chamber offers FREE business counseling services at our offices?
NVCC offers free SCORE COUNSELING at the NVCC office on Thursdays, by appointment.
To register call (781) 769-1126.
Board of Directors
Chairman of the Board
*Mike Moran
Dedham Savings Institute
Past Chairman of the Board
*Kevin Hallinan
WINNING, Inc.
Treasurer
*Mike Cecere, CPA
Gray, Gray & Gray, LLP
Chair-elect
*Peter McFarland
The Allied Group
Previous Past Chairman
*Anthony Caruso
Bank of Canton
General Counsel
*David Wolicki
Law Office of David Wolicki, Esq.
President/CEO
*Thomas O'Rourke
Neponset Valley Chamber of Commerce

*Dana Bottorff
G. T. Reilly & Company
Rob Ferrini
The Murphy Insurance Group
Debbie Ellis
QRGA, LLP
Michael Ferrara
Blue Hills Bank
*Thomas Flaherty
Bacon Flaherty, LLC
Lori Forcucci
Law Office of Lori Forcucci
Chris Herlihy
Shotgunflat
*Brian Johnson
Doc Shredding Corp.
Willard Krasnow, Esq.
Constangy, Brooks & Smith, LLP
Nancy Levine
MSA Mortgage
*Mary Long
HESSCO Elder Services
Bob Mannering
Mercer
Cindy Peterson
Brigham and Women's/Mass General Health Care Center
Patrick Powers
Liberty Mutual Insurance
Rebecca Schofield
Needham Bank
Alisia St. Florian
Murphy, Hesse, Toomey & Lehane
*Member of the Executive Committee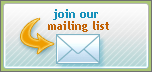 From The President

Are You Smarter than a 5th Grader?

What's more annoying than "Back to School" ads that begin running in July, when summer vacation has just begun? Whether as parents or students I think we all appreciate a little bit of space between the end of the school year and the onslaught of school advertising.

So I hope you'll forgive a little back to school advertising here. The Chamber is very excited to announce a new initiative designed to raise awareness of the activities of our Education and Business Committee and raise needed funds for the Neponset Valley Leadership Institute (NVLI). On Thursday, October 24th we will hold our first-ever Spelling Bee for member businesses. The event promises to be lots of fun with a little friendly competition as well.

Local businesses can enroll a team of three people to square off against others to see who will earn bragging rights (and a cool "bee" trophy) as the region's best spellers! We are currently recruiting a local celebrity to serve as the official pronouncer of the words and we will have a panel of local school administrators acting as judges.

The NVCC Education and Business Committee is dedicated to strengthening the partnership between local businesses and Neponset Valley Area School Districts and the Spelling Bee is a great way to... Read more.

Neponset Valley Leadership Institute
28th Annual Golf Tournament Benefiting the Mass Hospital School

Join the NVCC for the 28th Annual Golf Tournament at the beautiful Easton Country Club for a day of amazing golf, fun, prizes and delicious food - all for a great cause!

A portion of the proceeds will benefit the Massachusetts Hospital School; an organization dedicated to providing habilitative, rehabilitative, recreational, educational and vocational services to children and young adults with multiple disabilities, assisting them to achieve their maximum level of independence in all aspects of life.

Matty Christian - middle with other MHS Counselors and student

The donation will be made in the memory of Matty Christian, a former student of the Mass Hospital School, who never let anything stand in his way of accomplishing everything he put his mind to. From swimming to baseball, this remarkable young man did it all.

After graduating from Canton High School, Matty went on to earn his Bachelors Degree from Bryant College and a MBA from Curry College. He also spent time as an motivational speaker for those with disabilities (and without) and volunteered at the Mass Hospital School. Matty was truly a mentor and inspiration to so many.

Please be a part of this special day as we honor the Mass Hospital School and the legacy of an amazing young man.

Even if you do not play golf, this tournament is a great way to get involved and show your support for the Mass Hospital School. We are currently looking for gift card donations and silent auction items. Please help in any way you can. Contact Cristoff at 781-769-1126, or cristoff@nvcc.com.

Easton Country Club

265 Purchase Street

Easton, MA

Monday, August 12

11:00am Shotgun Start

$135 Per Golfer. $540 Per Foursome

Don't play golf? Consider a $10 donation or donating a $25 Gift Card

Sponsors

(Want to see your company name in lights? Contact Cristoff at cristoff@nvcc.com for great sponsorship opportunities.)
NVCC Member Spotlight

NVCC Member Spotlight: Christina Fitzgibbon, Bertucci's Norwood

* Video by NVCC Official Videographer, Harborview Video

Visit them at www.harborvideo.com.
A Fresh Prospective

Zach Maltz, NVCC Communications Intern

I suppose I was naive in regard to my first noon networking event because I did not know what to expect. Prior to the event I experienced a myriad of emotions. Was I reluctant to share information about my aspirations and my personal life? No, I was eager to do so and to obtain feedback from others. However, I was a little dubious about whether or not I could properly articulate what my experiences with the Neponset Valley Chamber of Commerce had been like so far. I knew that the purpose of me interning at the Chamber was to better distinguish what really piqued my interest in the business field, however I did not have that much experience with the Chamber itself. After all it was only my second day working with the Chamber. However, all of this was about to change.

At the event I was directed to sit at table five. At my table were four women all in different industries. In addition to me, the table consisted of a real estate agent, a hotel manager, an attorney, and a manager at a fitness center. All four of these women were very kind and had very interesting backgrounds. After hearing about all of their jobs and experiences it was my turn to speak. I started discussing my school, family, and business aspirations. All four of these women were very interested in what I was saying and gave me great feedback. After the event culminated, I felt like I exerted myself very well at my table. The event proved to be a great introduction to the Chamber and how it successfully brings together companies and organizations from all industries in the Neponset Valley. Barring, this experience my internship would have been completely different because I would not have the same perspective on how the Chamber operates.
Break Through!

Would you like to double your company's sales, but keep hitting that proverbial wall? Don't just stand there, be a barrier smasher!

Not so long ago, salespeople were in power because they had information buyers needed. Today, buyers are in command because everything they need to research products, services, and companies is freely available on the web.

How can you break the sales barrier and drive more customers to your business and services in a digital world?

Find out by joining us for this informative and humorous look at the sales process with Nationally known sales coach, Mark Wayshak, author of the best-selling books

Game Plan Selling,

and

Breaking All Barriers,

as he guides you toward sales success.

Breakfast is included.

This is a joint venture of the NVCC, Metro South and Stoughton Chambers of Commerce.


*Marc Wayshak is a highly sought after empowerment expert and motivational speaker who travels the world. His background includes experience as a successful start-up entrepreneur, Harvard rugby team captain, All-American athlete and sponsored snowboarder. He has a master's degree from Oxford and a bachelor's from Harvard University.

Irish Cultural Centre

200 New Boston Drive

Canton, MA

Wednesday, August 14

8:00-10:00am

$15 Members, $25 General Admission, $10 NVCC Facebook Fan
Join the gang from the NVCC for an exciting night of games, food and fun (and maybe a little networking)!
Jessica and crew are bringing their A-game with -
Private room for mingling and networking (cash bar), and $5.00 game cards for (ticket games), with unlimited play (non-ticket games)!

Their chef is also serving up a delicious buffet of:
Fresh tortilla chips with spicy ground beef and melted queso, topped with black beans, jalapenos, tomatoes, lettuce, fresh guacamole and sour cream
Four cheese pizza bites with basil pesto

Goldbites served with chipotle-honey sauce

Bar burgers (mini cheeseburgers) served on Hawaiian rolls with secret sauce
Lawnmower salad layered using fresh romaine and green leaf lettuce, grilled
chicken, diced garden vegetables, boiled eggs, bacon bits and bleu cheese crumbles served with ranch dressing
Don't be square...be there!
Dave and Busters
250 Granite Street (Braintree Mall)
Braintree, MA
Thursday, August 29
5:30-7:30pm
$10 Member, $25 General Admission, $5 Facebook Fan



Chambers of Commerce Join Forces

Showcase your business to consumers from over 26 communities at the Mega Business EXPO, a collaborative of the Neponset Valley, Tri-Town, and Milford Area Chambers of Commerce, on Thursday, November 14, 2013 at the exclusive Putnam Club at Gillette Stadium.

Why should you Exhibit?

Access to over 1000 consumers from 26 communities

Great value on investment at only $375.00 (early bird)

Amazing location - Get a chance to be in the exclusive Putnam Club with stunning views of Gillette Stadium

Professional marketing, booth set up and signage - We do the work, you show up!

Build relationships with area service providers and businesses

Grab some giveaways and register for great prizes

Taste cuisine from area restaurants during our Networking Hour

Your registration includes:

Professional signage

Booth (8x6) with pipe and draping, linens, trash can set up before you arrive

Marketing in three chamber areas
Basic WiFi for emails and surfing
Special networking and training seminars for exhibitors only

Prizes, food, fun and amazing views of the stadium-don't miss it! Sign up today. Booths are assigned on a first-come, first serve basis. Early bird rate is good until 9/9/2013. We sold out last year - don't delay.

Gillette Stadium

1 Patriot Place

Foxboro, MA

Thursday, November 14

3:00-7:00pm

$375 Member Booth, $600 Non-member Booth

$85 for electricity

(Sponsorships are available - contact Cristoff at cristoff@nvcc.com for more information)

Quarter Back Sponsor

Sponsors



A Buzz-tastic Time!

Ready to test your spelling skills for a good cause?

Feel the buzz and join the NVCC's Education and Business Committee for their first ever Spelling Bee benefiting in part the Neponset Valley Leadership Institute, and organization dedicated to preparing students for the challenges of the business world.

Teams of three will compete for the coveted honey comb trophy and bragging rights as the Neponset Valley's top spellers!

We are limited to 10 teams of three people each, so you need to act quickly to get in on the action. The teams can be from one company or a combination of individuals from separate companies. This is going to be an exciting and fun event for a good cause!

Several sponsorship opportunities exist for you to show your support of this great cause - preparing today's students to be tomorrow's leaders and workforce. To learn how your company can benefit by supporting this program click here.

Don't have the budget to sponsor the program? You can still show your support with an ad in our program book by clicking here.

Can't spell, but still want to participate? Join us at the event on October 24, from 5:30 to 8:00pm at the Four Points Sheraton, Norwood by purchasing a ticket. There will be a social hour prior to the Bee featuring fantastic appetizers and a cash bar. Then you can stay and cheer on your favorite team!

BEE a supporter for our area students and schools by joining in on this fun, new program!

Four Points Sheraton

1125 Boston/Providence Highway

Norwood, MA

Thursday, October 24

5:30-8:00pm

$50 Bee Participant, $125 Bee Team of 3, $20 Honey Ticket (audience and cocktail ticket)

Sponsored by

Thank you to our partners for 2013
Advertise with the Chamber
Chamber of commerce websites are frequently sought out when potential customers are looking for products and services in a local area. In fact, a 2007 study (by the Schapiro group) showed that when potential customers know that a small business is a member of the chamber of commerce, they are 44% more likely to think favorably of it, and 63% more likely to purchase goods or services from the company in the future. Chamber credibility is important and it positively enhances click through rates.
For the past four years, online local ad sales had a compound growth rate of 48 percent and are projected to reach $13.9 Billion in 2009 (+7.5%). At the same time, other forms of advertising are projected to decline 1.4%. Advertising continues to shift away from other media and more toward online opportunities because it is cost effective, measurable, flexible, targeted, and most importantly - it works!
Don't delay, contact Cristoff more more information and affordable rates to fit any budget at Cristoff@nvcc.com, or 781-769-1126.