Welcome New Members
Member News
Massasoit Community College will host its 14th Annual Golf Tournament at the Thorny Lea Golf Club in Brockton on Monday, May 20, 2013, to benefit the Massasoit Community College Foundation.
For more information please contact Marilyn Burke at 508-588-9100 x 2602, or mburke@massasoit.mass.edu
The Women's Referral Exchange Network will host a professional women's networking open house on Thursday, May 16, 2013 from 11:30am-1:30pm at Savaria Dance Studio in Norwood.
To sign up, please contact Ellen Connors at 508-455-7710 or econnors@dfcmortgage.com
Join SLAMDiabetes Tournaments on Saturday, July 13 at the Irish Cultural Centre of New England in Canton, MA, for our first SLAMDiabetes Boston Classic! Twelve teams will compete in a qualifying round of wiffleŠ ball, played just like baseball in miniature stadiums modeled after iconic parks like Fenway Park and Yankee Stadium. Teams fundraise to increase their SLAMDiabetes Power Ranking for playoff seeding and the Wild Card Lottery. For more information on entering teams, sponsoring a team, advertising in our Program or volunteering your time at this exciting event visit www.slamdiabetes.com, or contact Krista@slamdiabetes.com.
The Neponset Valley Sunrise Rotary club will host its annual Duck Race on the Charles River on June 15, 2013, and is looking for corporate sponsors.
Click here

for more information
Member Affinity Programs
You can save hundreds of dollars by taking advantage of our Member Affinity programs. Just click on the links below for details.
Did you know that the Chamber offers FREE business counseling services at our offices?
NVCC offers free SCORE COUNSELING at the NVCC office on Thursdays, by appointment.
To register call (781) 769-1126.
Board of Directors
Chairman of the Board
*Sabina T. Herlihy, Esq.
Law Office of Sabina T. Herlihy
Past Chairman of the Board
*Kevin Hallinan
WINNING, Inc.
Treasurer
*Mike Cecere, CPA
Gray, Gray & Gray, LLP
Chair-elect
*Mike Moran
Dedham Savings Institute
Previous Past Chairman
*Anthony Caruso
Bank of Canton
General Counsel
*David P. Wolicki, Esq.
Law Offices of David P. Wolicki
President/CEO
*Thomas O'Rourke
Neponset Valley Chamber of Commerce

*Dana Bottorff
G. T. Reilly & Company
Rob Ferrini
The Murphy Insurance Group
Debbie Ellis
QRGA, LLP
Thomas Flaherty
Bacon Flaherty, LLC
Lori Forcucci
Law Office of Lori Forcucci
Chris Herlihy
Shotgunflat
Brian Johnson
Doc Shredding Corp.
Willard Krasnow, Esq.
Constangy, Brooks & Smith, LLP
Nancy Levine
MSA Mortgage
*Mary Long
HESSCO Elder Services
Bob Mannering
Mercer
*Peter McFarland
The Allied Group
Cindy Peterson
Brigham and Women's/Mass General Health Care Center
Patrick Powers
Liberty Mutual Insurance
Rebecca Schofield
Needham Bank
*Member of the Executive Committee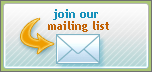 From The President

Better Than Best

I was saddened to hear last week that Ann Buckingham had passed away. Ann was 93, and I hadn't seen her in over 10 years. She was an active member of the Neponset Valley Chamber of Commerce for many years, so some of you certainly knew her, but I'm guessing most did not since she had retired many years ago.

Her obituary described her as "a courageous, independent woman, 4' 10" (5 feet on heels) with a zest for life." I can certainly attest to that, and I will in a moment. She founded Buckingham Personnel Services in 1980 in Norwood. In addition to the NVCC, she was also active in the South Shore and Tri-Town Chambers of Commerce. However, it's with the NVCC that I was fortunate enough to work with Ann for 4 years.

From 1992 to 1996, I was Membership Director here at the Chamber, and it's then that I met Ann. I'm sure I was just in my first week on the job when she sat me down and told me what a great organization I was part of and what great things we were going to do together. She was a member of the Membership and Ambassador committees, and I soon came to rely on her for advice in recruiting and retaining members. And she was happy to give it. I marveled at her energy and enthusiasm for our organization, after all I was getting paid, she wasn't. Every year she could be counted on to recruit more new members than any other volunteer (and we had some good ones). She encouraged others to get involved, and she challenged them to bring new...Read more

For more on volunteering click here
FREE computer help available from ITT Technical Institute

ITT Technical Institute in Norwood, MA will be launching a free Computer Repair Service in the weeks to come. Local businesses are encouraged to drop off their broken computers at the Norwood campus to have them repaired by ITT Tech students. This free service to businesses in the community will provide ITT Tech students with valuable hands on training necessary to succeed in today's competitive world. This initiative will benefit businesses by providing a free service to them, as well as, students by providing them an experiential learning experience, all keeping in line with ITT Technical Institute's commitment to the community.

Please keep in mind, that these are students trying to gain experience. Every effort will be made to repair damaged computers but, some issues may not be resolved.

Don't need anything fixed? Consider donating your unused computers for students to train on.

For more information, please contact Donna Copponi at ITT Tech in Career Services @ dcopponi@itt-tech.edu or call 781-278-7271.
U.S. Chamber's Institute Awards Cristoff Shay of Massachusetts the Regent Scholarship
A Four-Year Leadership Training Program Produced by the U.S. Chamber of Commerce Foundation

Washington D.C. - Institute for Organization Management, the professional development program of the U.S. Chamber of Commerce Foundation, announced today that Cristoff Shay of the Neponset Valley Chamber of Commerce has been awarded a Regent Scholarship. Awarded to professionals from across the country, the Regent Scholarships recognize each recipient for their involvement in industry professional organizations, community service, and professional background.

"Regent scholarships offer executives the opportunity to attend Institute and learn about emerging industry trends, expand their organizations' influence, and grow their peer network," said Raymond P. Towle, IOM, CAE, Vice President of Institute for Organization Management at the U.S. Chamber of Commerce Foundation. "We are pleased to help these talented professionals advance their careers and organizations."

Since its commencement in 1921, the Institute program has educated tens of thousands of association, chamber, and other nonprofit leaders on how to build stronger organizations, better serve their members, and become strong business advocates.

Each of the Regent Scholarship recipients will attend one of Institute's five sites in 2013. At the completion of the four-year curriculum, each of the recipients will receive the IOM graduate recognition, signifying completion of 96 hours of course instruction in nonprofit management and their commitment to the industry. In addition, all credit hours earned through Institute may be applied toward the Certified Chamber Executive (CCE) or Certified Association Executive (CAE) industry certification.

Institute for Organization Management is the professional development program of the U.S. Chamber of Commerce Foundation. It is the premier nonprofit professional development program for association and chamber professionals, fostering individual growth through interactive learning and networking opportunities.
NVCC Ambassador of the Quarter

Steve Sorkin, Blue Hill Press, Inc.
NVCC Elects Patrick Powers to Board of Directors

Patrick Powers was recently elected to the Board of Directors of the Neponset Valley Chamber of Commerce. "We are pleased to have Patrick on the board. He has been a very active member serving on committees for the Golf Outing, Flavors and Government Affairs. His leadership and enthusiasm for the Chamber will be an asset to our board", said Chamber President, Tom O'Rourke.

Patrick Powers is a Senior Branch Manager for the Liberty Mutual Insurance Westwood branch. Patrick began his insurance career with Allstate Insurance in 1996 working for his family's agency as a Sales and Service Representative in Buffalo, NY. He managed several area agencies in the Western New York market and opened his own Allstate agency in 2004. In 2007 he sold his agency and joined AAA of Western and Central New York as the Insurance Sales Manager overseeing 15 branches throughout Buffalo, Rochester, and Syracuse, NY. In 2010 Patrick moved to the Boston area to begin work for Liberty Mutual Insurance.

He is a graduate of St. John Fisher College in Rochester, NY with a degree in history. Patrick is a proud Buffalo Bills fan and season ticket holder, but he is also a die hard Red Sox fan. He and his wife Jenna live with their daughter Catherine in Hanson, MA. In his spare time Patrick enjoys rugby, skiing, and running triathlons.
Speed Networking (With a Twist) at Bertucci's

Join us for Speed Networking (with a twist) at Bertucci's in Norwood from 3:00-5:00pm!

This is a great opportunity to grow your business and build partnerships in the Neponset Valley Region and beyond.

Enjoy fantastic food and drink while networking your business and services in our exciting Speed Format! (If you have heard of Speed Dating, then you know this is going to be fun.)




Sample delicious appetizers from Bertucci's new summer and bar menus and beer from Sam Adams while you network and mingle. There will also be a cash bar available featuring a special Vodka Lemonade!

Bring lots of business cards.



Menu:

Balsamic Chicken Wings

Meatball Sliders

Watermelon, Arugula and Feta Salad

Focaccia Sandwiches

BBQ Shrimp Pizza

Tomato, Leek and Olive Pizza

Pesto, Bacon and

Mozzarella Pizza

Don't miss it-sign up today!

Bertucci's

1405 Providence Highway

Norwood, MA

Tuesday, May 7

3:00-5:00pm

$15 Member, $10 Facebook Fan, $25 General Admission

Networking works! Check out our latest video.

Sponsored by,
28th Annual Golf Tournament Benefiting the Mass Hospital School

Join the NVCC for the 28th Annual Golf Tournament at the beautiful Easton Country Club for a day of amazing golf, fun, prizes and delicious food - all for a great cause!

A portion of the proceeds will benefit the Massachusetts Hospital School; an organization dedicated to providing habilitative, rehabilitative, recreational, educational and vocational services to children and young adults with multiple disabilities, assisting them to achieve their maximum level of independence in all aspects of life.

The day will start off with an 11:00am shotgun start, great contests and a chance to win $10,000 and end with a delicious dinner buffet, silent auction, and balloon auction!

Even if you do not play golf, this tournament is a great way to get involved and show your support for the Mass Hospital School. We are currently looking for volunteers, gift card donations and silent auction items. Please help in any way you can. Contact Cristoff at 781-769-1126, or cristoff@nvcc.com.

Easton Country Club

265 Purchase Street

Easton, MA

Monday, August 12

11:00am Shotgun Start

$135 Per Golfer. $540 Per Foursome (Early Bird)

Don't play golf? Consider a $10 donation or donating a $25 Gift Card

Thank you to our Sponsors,

(Want to see your company name in lights? Contact Cristoff at cristoff@nvcc.com for great sponsorship opportunities.)
Membership Corner

Congratulations to the Ambassador of the Quarter, Steve Sorkin of Blue Hill Press, Inc. I would like to thank Steve for volunteering his time and helping our new members feel welcome. Steve will receive a $50 gift certificate to Mick Morgan's - Sharon. I would also like to thank Mick Morgan's - Sharon for their generous donation.

WINNING, Inc. is offering a complimentary executive briefing this month at the NVCC office. The workshop will take place May 17th from 2:30 - 4:30. Space is limited so please register early. For registration and more information, click here: Executive Briefing Info

There is still time to register your wiffle ball team for the SLAMDiabetes Boston Classic. The tournament will be held at the Irish Cultural Center in Canton on July 13,2013.

Please visit their website for more information: http://www.slamdiabetes.com/wiffle-ball-tournaments/tournaments/slamdiabetes-boston-classic-2013/
NVCC Member Spotlight

Check out this fun video with Jessica Foley from Dave & Busters!

*Want the "Spotlight" on your business?

Join us for Speed Networking on Tuesday, May 7 at Bertucci's-Norwood! Easy registration
Looking to Get Involved?

Many of our Members are looking for ways to get involved, meet new friends and give back to our communities.

Check out these links below to use your skills and knowledge to help someone in need!

http://supportunitedway.org/volunteer

For a full list of spring service projects with the United Way contact
Thank you to Needham Bank - Westwood

Eric Morse, Needham Bank welcomes NVCC Members

Thank you to Needham Bank - Westwood and Rebecca Schofield, Branch Manager for hosting April's Business After Hours. The evening was full of networking, friends and great food from Off the Vine Catering.

Be sure to sign up for our next Business After Hours (and Legislative Reception) at the Endicott Estate on Thursday, May 23.
Legislative Reception

The Legislative Reception is an opportunity for individuals and small business owners to meet and greet their State and Local Officials in a comfortable and friendly environment, in order to create a better understanding of the economic issues impacting businesses in the Neponset Valley Region.

The Legislative Reception also gives the NVCC a chance to publicly recognize those political individuals who have performed meritorious service during their term in office.

There is no formal speaking program, instead participants will be able to mix, mingle, and network with one another while enjoying complimentary hors d'oeuvres, beer, wine and refreshments from Chamber Member, Off the Vine Catering.

Endicott Estate

656 East Street

Dedham, MA

Thursday, May 23

5:30-7:30pm

$20 Members, $15 Face Book Fans, $30 General Admission

Sponsored by,
Thank you to our partners for 2013
Advertise with the Chamber
Chamber of commerce websites are frequently sought out when potential customers are looking for products and services in a local area. In fact, a 2007 study (by the Schapiro group) showed that when potential customers know that a small business is a member of the chamber of commerce, they are 44% more likely to think favorably of it, and 63% more likely to purchase goods or services from the company in the future. Chamber credibility is important and it positively enhances click through rates.
For the past four years, online local ad sales had a compound growth rate of 48 percent and are projected to reach $13.9 Billion in 2009 (+7.5%). At the same time, other forms of advertising are projected to decline 1.4%. Advertising continues to shift away from other media and more toward online opportunities because it is cost effective, measurable, flexible, targeted, and most importantly - it works!
Don't delay, contact Cristoff more more information and affordable rates to fit any budget at Cristoff@nvcc.com, or 781-769-1126.