Member News
Massasoit Community College will host its 14th Annual Golf Tournament at the Thorny Lea Golf Club in Brockton on Monday, May 20, 2013, to benefit the Massasoit Community College Foundation.
For more information please contact Marilyn Burke at 508-588-9100 x 2602, or mburke@massasoit.mass.edu
Member Affinity Programs
You can save hundreds of dollars by taking advantage of our Member Affinity programs. Just click on the links below for details.
Did you know that the Chamber offers FREE business counseling services at our offices?
NVCC offers free SCORE COUNSELING at the NVCC office on Thursdays, by appointment.
To register call (781) 769-1126.
Board of Directors
Chairman of the Board
*Sabina T. Herlihy, Esq.
Law Office of Sabina T. Herlihy
Past Chairman of the Board
*Kevin Hallinan
WINNING, Inc.
Treasurer
*Mike Cecere, CPA
Gray, Gray & Gray, LLP
Chair-elect
*Mike Moran
Dedham Savings Institute
Previous Past Chairman
*Anthony Caruso
Bank of Canton
General Counsel
*David P. Wolicki, Esq.
Law Offices of David P. Wolicki
President/CEO
*Thomas O'Rourke
Neponset Valley Chamber of Commerce

*Dana Bottorff
G. T. Reilly & Company
Rob Ferrini
The Murphy Insurance Group
Debbie Ellis
QRGA, LLP
Thomas Flaherty
Bacon Flaherty, LLC
Lori Forcucci
Law Office of Lori Forcucci
Chris Herlihy
Shotgunflat
Brian Johnson
Doc Shredding Corp.
Willard Krasnow, Esq.
Constangy, Brooks & Smith, LLP
Nancy Levine
MSA Mortgage
*Mary Long
HESSCO Elder Services
Bob Mannering
Mercer
*Peter McFarland
The Allied Group
Cindy Peterson
Brigham and Women's/Mass General Health Care Center
Peter Rice
Eastern Bank
Rebecca Schofield
Needham Bank
*Member of the Executive Committee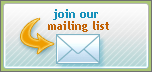 From The President

And Now a Word About our Sponsors...

I'm often asked by friends and even some family members if I still work for the town or the state. I'm happy to respond that I work for neither, that the Chamber is a private, non-profit organization funded almost entirely by the business community. Therefore, I work for you.

Years ago, chambers of commerce generated about 75% of their revenue from membership dues and the rest from programs, events and publications. Today that has changed to the point where it's about a 50/50 split, and the trend is toward less in dues and more in "other" revenue sources that we creatively call non-dues revenue. The bulk of our non-dues revenue comes from sponsorship of our events, programs and publications. As our revenue profile changes this stream of sponsor support is more important than ever.

We are fortunate to have four members who support the Chamber at the Chairman's Circle level. Our Gold Sponsors are Bank of Canton and Blue Hills Bank. Our Silver Sponsors are Murphy, Hesse, Toomey & Lehane and Dedham Savings. Chairman's Circle sponsors support a wide variety of activities within our program of work. Without them, we simply couldn't offer the quality and variety of programs that we do. Our recent event "Flavors of the Neponset Valley" is a great example of how, thanks to the level of support from our sponsors, we were able to host a first-class event at a unique venue like Showcase Live at Patriot Place.

It's also important to us to hold down the price of our events so that they can be accessed by as many members as possible. Most of our pricing has not changed for several years. Without the support of our sponsors that would not be the...Read more
Transportation Secretary Davey to Visit the NVCC

Governor Patrick and Transportation Secretary Davey.

The highlight of Governor Patrick's budget proposal is a billion dollars in annual new tax revenue for transportation infrastructure. The Governor has made it a priority to modernize the transportation system throughout the state and expand rail capacity in many underserved regions. That of course comes with a price - in this case about a billion a year. The debate is now being waged on Beacon Hill as to what we really need and what we can really afford.

We are pleased that MassDOT Secretary, Richard Davey will join us on Tuesday, April 9th to speak to Chamber members about the state's vision for transportation. Secretary Davey has already implemented a number of reforms within MassDOT since being appointed by the Governor and has laid out a plan that the administration feels will spur economic development and keep Massachusetts competitive among other states.

The Governor has called on Massachusetts residents and businesses to voice their opinions and join the conversation on the transportation system we want for the future. This is your opportunity to do so and we hope you will join us at the British Beer Company's Conference Room for this important seminar.


A delicious breakfast is included!


British Beer Company Conference Room (entrance is to the left of the main door)

85 Providence Highway

Walpole, MA

Tuesday, April 9

8:00-9:00am

$15 Member, $10 Facebook Fan, $25 General Admission

Sponsored by,
NVCC Education and Business Committee Hosts Student Seminar

NVCC Education and Business Student Seminar.

Remember those high school days when it was time to consider your options following graduation? In other words, what were you going to do for the rest of your life? For 17 and 18 year-olds those can be daunting times. What if you make the wrong decision?

In order to help today's students face those decisions and understand the various educational and career options ahead of them, the Neponset Valley Chamber of Commerce's Education and Business Committee hosted a Student Career Seminar in conjunction with our local high schools. The Seminar took place on March 14 at UTI in Norwood.

The program began with keynote speaker, Kupah James and then students broke up into three groups. Each group visited a panel of guest speakers from a variety of professions who talked about their career path and the how they made decisions along the way. For many, it was not a straight line from that first decision in high school to where they are today.

Speakers: Tom O' Leary - Senior Vice President, Blue Hills Bank, Rick Laccetti -Jasper White's Summer Shack, Dan Poore - UTI , Maria Battaglia - CMO/Founder Alignable, Steve Creamer & Lauryn Serratore - Marathon Sports Therapy, Najwa Murphy - GM, Residence Inn Norwood, Brian Johnson - Doc Shredding Corp., Joanmarie Berry - Liberty Mutual Insurance.
28th Annual Golf Tournament Benefiting the Mass Hospital School

Join the NVCC for the 28th Annual Golf Tournament at the beautiful Easton Country Club for a day of amazing golf, fun, prizes and delicious food - all for a great cause!

A portion of the proceeds will benefit the Massachusetts Hospital School; an organization dedicated to providing habilitative, rehabilitative, recreational, educational and vocational services to children and young adults with multiple disabilities, assisting them to achieve their maximum level of independence in all aspects of life.

The day will start off with an 11:00am shotgun start, great contests and a chance to win $10,000 and end will a delicious dinner buffet, silent auction, and balloon auction!

Even if you do not play golf, this tournament is a great way to get involved and show your support for the Mass Hospital School. We are currently looking for volunteers, gift card donations and silent auction items. Please help in any way you can. Contact Cristoff at 781-769-1126, or cristoff@nvcc.com.

Easton Country Club

265 Purchase Street

Easton, MA

Monday, August 12

11:00am Shotgun Start

$135 Per Golfer. $540 Per Foursome (Early Bird)

Don't play golf? Consider a $10 donation

Thank you to our Sponsors,

(Want to see your company name in lights? Contact Cristoff at cristoff@nvcc.com for great sponsorship opportunities.)
Membership Corner

Did you know about all of the discounts that are available to you with your membership? The Neponset Valley Chamber of Commerce offers our members discounts on health insurance, electricity, credit card processing fees, and shipping. There are also many coupons and discounts available from your fellow members. Our members save on everything from business expenses to fun and recreation like concerts, dance classes, and your favorite restaurants. You can find a list of coupons here: http://web.nvcc.com/coupons

Remember to check back often. As membership grows, so do your savings. Do you have a coupon or discount that you would like to offer your fellow members? Email Julie@nvcc.com

Congratulations and welcome to our March members!
Looking to Get Involved?

Two New Opportunities Announced

Health and Wellness Alliance to Kick Off

Chamber members working in the Health and Wellness field are invited to join the newly formed Alliance of the same name. An introductory meeting will be held on Monday, April 22nd at 8:30 am at the Chamber office. The purpose of this meeting will be to discuss how to organize the Alliance; choose meeting times, topics, locations, member criteria, speakers, etc.

Like other Alliances within the Chamber, the idea is that Chamber members in the health and wellness industry have a forum to meet on a regular basis to network with one another, share best practices and ideas and, on occasion, offer seminars or programs that are either beneficial to those in the industry or to the general public.

The Alliance will manage itself and determine its own particular agenda. The Chamber will help facilitate and administer the group and provide meeting space. There is no cost to be part of the group, other than being a member of the Chamber.

Government Affairs Committee Re-established

One of the most important roles the Chamber plays is in educating members about pending legislation that may impact their businesses. Additionally, at times the Chamber needs to speak up as the voice of business in the community. Our newly re-constituted Government Affairs Committee will help guide that aspect of our mission. If you are someone with an interest in public affairs and politics, we would welcome your involvement.

The mission of the Committee is to review pending legislation and regulations for their impact on the membership, develop positions that will enhance economic growth, and develop programs that inform and encourage members to participate in the Chamber's government affairs initiatives. Its next meeting is on Friday, May 10th at 8:00 am at the Chamber office. The Committee Chair is Dana Bottorf - 617.696.8900 or dana@gtreilly.com

If you are interested in either of these groups, please contact Tom O'Rourke at 781.769.1126 or tom@nvcc.com.
Member Video Spotlight

Babel's Paint and Decorating Store

Jeanne Babel
Transportation Rally at the State House


*The Chamber does not have a position on Governor Patrick's tax plan for transportation, but we do want to share the following information for those who may be interested.

If you walk, run, bike, drive or take public transportation to get around in Massachusetts, you are invited to be on the State House Steps for this event. Join fellow Bay State residents to urge our decision-makers to create dedicated transportation funding that will be enough to fix our roads and bridges, stave off fare hikes and service cuts, invest in transportation services for youth, seniors and the disabled, create bike paths and sidewalks across the state, maintain the transportation system that we have, and modernize for the future.


There will be speakers from across MA who all want and need more transportation funding. Then drop off letters and talk with your legislators about supporting more funding. The time is now for transportation in MA and the day to be heard is April 2, 2013.

When: April 2, 2013, 10:00am-1:00pm

Where: State House Steps

Who: You!

Put Your Clothes To Work

In addition to serving our members, The Neponset Valley Chamber of Commerce also gives back by supporting charitable causes in the community. We are pleased to announce that the Chamber will be collecting business suits and other professional attire to be worn by disabled and/or low-income people to job interviews and to work. Many of us have suits, dresses, blouses, skirts, slacks, belts, purses, hosiery, etc. that we no longer need. Please donate them to our "Put Your Clothes to Work" drive!

The Chamber will donate the clothes to Morgan Memorial, which will in turn give them to disabled and low-income people in the Neponset Valley Region who cannot afford to buy professional clothes.

Those suits that have been sitting in the back of your closet for years can give another person a life- changing opportunity to enter the work force. We can clear an obstacle for people who have trouble getting a job because they don't have a professional outfit to wear to a job interview, and cannot afford one because they do not have a job. We will also have forms available for you to fill out to obtain a tax deduction for the value of the clothing you donate.

You can help the Chamber by dropping off your donation at:

NVCC Office

190 Vanderbilt Avenue

Norwood, MA

Monday - Friday, 10am-4pm.

The bins and racks will be available for you April 15-April 22. It would be optimal if your clothing is clean, and donating your clothes on a hanger is a plus.
Thank you to our partners for 2013
Websites from the Ground Up!

78% of Americans are now on-line...Do you have an effective and visible on-line presence to capture their attention and their business?

Don't be left out in the cold of cyberspace - join us for an in-depth look at the ABCs of creating a great website that will increase your exposure in the digital world and drive customers to your site with website gurus, Shotgunflat.



Topics to include:

Timeframe, goals, budget
Selecting the perfect agency
What your expected role will be
Design basics for creating a customer catching site

The event will be held in the British Beer Company Conference Room and will include a delicious lunch.

British Beer Company Conference Room

85 Providence Highway

Walpole, MA

Tuesday, April 30

12:00-1:30pm - Lunch is included

$25 Member, $35 General Admission, $20 Facebook Fan

Thank you to our Sponsor,
Advertise with the Chamber
Chamber of commerce websites are frequently sought out when potential customers are looking for products and services in a local area. In fact, a 2007 study (by the Schapiro group) showed that when potential customers know that a small business is a member of the chamber of commerce, they are 44% more likely to think favorably of it, and 63% more likely to purchase goods or services from the company in the future. Chamber credibility is important and it positively enhances click through rates.
For the past four years, online local ad sales had a compound growth rate of 48 percent and are projected to reach $13.9 Billion in 2009 (+7.5%). At the same time, other forms of advertising are projected to decline 1.4%. Advertising continues to shift away from other media and more toward online opportunities because it is cost effective, measurable, flexible, targeted, and most importantly - it works!
Don't delay, contact Cristoff more more information and affordable rates to fit any budget at Cristoff@nvcc.com, or 781-769-1126.