Teaching Young Children About Race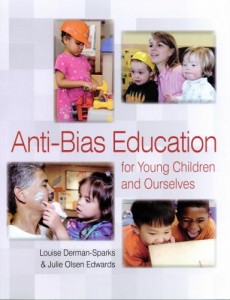 Recent events---- including the #BlackLivesMatter movement, the Charleston church shooting, and the debate over the Confederate flag---- have led many parents and teachers to seek out resources to address issues of race and inequality with young children. Some wonder whether these topics are appropriate, however even young children are ready to begin constructing a positive sense of self and a respectful understanding of others, and to begin thinking critically about the accuracy and fairness of the information and images they encounter.
We share with you an excerpt from the book Anti-Bias Education for Young Children and Ourselves, which offers practical guidance for confronting barriers of prejudice, misinformation, and bias with young children. Read more on teaching young children about race.
Books for Teaching about Racial Identity
Haiti and the Dominican Republic