Spring 2013 News and Updates
Greetings!





Please enjoy these news stories made possible by the support of donors, funders, and allies like you. Help us deepen our impact by sharing these stories and our resources

for parents and teachers to build social justice, starting in the classroom

.

Deborah Menkart

Teaching for Change

Like Teaching for Change on


Like the Zinn Education Project on Facebook &


Follow Teaching for Change's Busboys and Poets Bookstore on Twitter

&

Pinterest

National Capital Area CFC#: 25947





Highlights
Roberto Clemente,

¡presente!

Join Teaching for Change for a sneak preview of the play

DC-7: The Roberto Clemente Story

by Luis Caballero at the GALA Hispanic Theatre in Washington, D.C. This is a great opportunity for a night on the town with family, friends, and the extended Teaching for Change community. All proceeds from this event benefit Teaching for Change's programs for parents and teachers.

Read more

.

Teach the Beat

Close to a hundred music and social studies teachers took advantage of the unique opportunity to learn from the leading luminaries and scholars in go-go.

Nekos Brown, the son of the godfather of go-go, Chuck Brown, said, "For D.C. to embrace go-go in a classroom is huge, because there was a time when go-go was looked down upon because of the violence. This is the highest honor."

Read more

.



Ask Me About 1963




To support teaching the modern Civil Rights Movement beyond "I Have a Dream," Teaching for Change is raising awareness about the 1963 anniversaries that shed light on the everyday people who organized in their communities to struggle for freedom and justice. The year 1963 was pivotal to the Movement... Read more.




These Mississippi Teens Should School The Supreme Court

The Supreme Court justices aren't the only people reviewing the 1965 Voting Rights Act. A group of high school students in McComb, Mississippi have taken the initiative to deepen their own understanding of the often untold history and contemporary relevance of the struggle for voting rights. Read more.
Building a Better
Parent-Teacher Night

For many schools, parent-teacher conferences, back-to-school night, and report card day are the only attempts to bring parents and teachers together. Typically, these meetings do little to foster sustainable parental engagement and sometimes the format even hinders meaningful collaboration. Teaching for Change's Tellin' Stories initiative offers a powerful alternative with its signature activity, parent-teacher grade level dialogues. Read more.




The Secrets to
Great Parent Meetings

The cornerstone of an effective parent engagement strategy is building relationships between parents, teachers, and administrators--but traditional school conferences and meetings with parents are not exactly engaging. In "How to Have Better Parent Meetings," Teaching for Change's third Cross-City Parent Coordinator Training of the school year, participants identified the essentials for a successful school-parent meeting. Read more.
Updated Guide for Anti-Bias Children's Books

Children's books continue to be a source of information and values. They reflect the attitudes in our society about diversity, power relationships among different groups of people, and various social identities (e.g., racial, ethnic, gender, economic class, sexual orientation, and disability.) Here is an updated guide for selecting books by Louise Derman-Sparks. Read more.




Bob Moses, Junot Diaz,

Barbara Ransby, and More

These past couple of months have been filled with powerful presentations and dialogues with a host of noted authors who have written books about activist women, education, and organizing. Here are just a few authors that Teaching for Change has helped to schedule and co-host at Busboys and Poets. Read more.
Teaching People's History

Zinn Ed Project and Story Corps Partner on The Politics of Naming

For April, Diversity Month, the Zinn Education Project collaborates with StoryCorps to share resources on the Anglicizing of names. Featured resources are "To Say the Name Is to Begin the Story," a community building lesson by Linda Christensen on the personal and cultural significance of naming, and an animation by StoryCorps called

Facundo the Great

. We also present

a list of books and resources for the classroom on the politics and practices of naming for grades K-12. Read more.

How Not to Teach
About the Iraq War

In 2006, with U.S. troops occupying Iraq, the great historian and humanitarian Howard Zinn expressed his desire for the end of the war: "My hope is that the memory of death and disgrace will be so intense that the people of the United States will be able to listen to a message that the rest of the world, sobered by wars without end, can also understand: that war itself is the enemy of the human race." Read more.
Behind the Scenes

Fair Chance DC Partnership




We are pleased to announce that Teaching for Change was selected by

Fair Chance as one of six new partners for organizational development assistance in 2013. Fair Chance's mission is to "partner with promising community-based nonprofits serving children, youth and families in Washington, D.C to improve their capacity, strengthen their sustainability, impact, and success." Read more.

Welcome Our New Board Chair
and a New Member

"As I step into the role of Board Chair, I will most certainly be looking back to [former Chair] Carrie Ellis's many years of thoughtful engaged leadership to guide me. I would like to welcome Melba Conway to the board and look forward to working with board members and staff to continue moving Teaching for Change and our important work forward." - Kate Tindle, Board Chair. Read more about the board.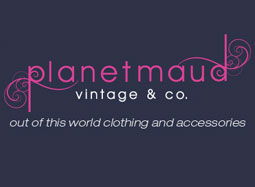 Planet Maud Vintage & Co. donated proceeds from its 2012 winter and fall trunk shows to Teaching for Change. The D.C.-based fashion line features "out of this world vintage, pre-loved, and indie designed delights from around the world" with an "eco-fly consciousness."
"Thank you for being incredible pillars in the community," wrote Jo-Ann Enwezor, Planet Maud's owner and collector.
We also thank Restaurant Marvin for the venue and DJ Jahsonic for music at Planet Maud's trunk show benefits. We are honored to have the support of Jo-Ann and the designers featured at the Planet Maud Vintage & Co. trunk show.