Greetings!
During the month of February, Teaching for Change will promote the importance of teaching Black History all year with Ask me about: 1963 commemorative buttons.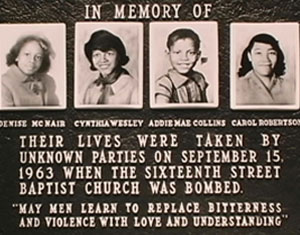 Why 1963?
The year 1963 was pivotal to the Civil Rights Movement. It is often recalled as the year of the

"I Have a Dream" speech at the

March on Washington for Jobs and Freedom, but
much more transpired
.
Because Black History is U.S. History and should not be reduced to the few names and events that are recycled in classrooms and the media every year during Black History Month.
Make a donation to
Teaching for Change
in the month of February and receive your button commemorating the 50th Anniversaries of 1963 and the importance of teaching Black History all year long. The button features an image of
Medgar Evers
, a key figure in the Jackson Movement and in the desegregation of the University of Mississippi.
Give Today and Get Your Button!
Make a donation of $10 or more and receive your very own

Ask Me About: 1963 commemorative button.
Your donation to Teaching for Change helps provide teachers and parents
with publications, professional development, resource lists,
and lessons on Black History all year long.
Available online and in Teaching for Change's Busboys and Poets Bookstore.