with you on Twitter!

Follow our personal Twitter

handles for etiquette

tips, news, interviews,

videos, and conversations

with the Posts!



Lizzie Post and Daniel Post Senning have launched their new
Awesome Etiquette
podcast!
In their podcast, the two cover etiquette in their lives, delve into historical and traditional aspects of etiquette and salute individuals and organizations who are shining examples of good etiquette. Tune in to hear what they've got to say!

THE WELL MANNERED WEDDING ARCHIVE
Read Peggy Post's thoughts on today's most nuanced wedding dilemmas in the archive of her
New York Times
column.
THE DINNER PARTY DOWNLOAD
Lizzie Post and Daniel Post

Senning are monthly guests on

The Dinner Party Download

a weekly culture and arts show hosted by Rico Gagliano and Brendan Newnam, and produced

by American Public Media.
You can listen to the whole

show, or scroll down to pick and choose segments.


To see previous episodes, check out
The Dinner Party Download.
Read Peter Post's blog

The Job Doc Blog.

Encouraging an atmosphere of consideration and respect, the result is a positive, civil work place where the focus is on getting the job done.


"Manners are a sensitive awareness to the feelings of others.

If you have that awareness, it doesn't matter what fork you use."

Greetings!
Welcome spring! We hope this newsletter finds you well. This month we have both sad and happy news. The sad news for The Emily Post Institute is that Peggy Post, our beloved director, spokesperson, author, and etiquette savant will be retiring. The happy news for Peggy is that she will be traveling, golfing, and spending more time with her family. Read on for Peggy's amazing career bio and her farewell note to all of you.

This month's questions tackle office "Good morning" greetings, a cross-cultural wedding conundrum, and the ethics of having a meet-up at a coffee shop. We're featuring Peter Post's take on grooming in the office in
Etiquette Bites
, and if you need a quick spring fix, check out our "In the Garden" Pinterest board and get ready for the new season.
We have information on our e-learning Business Etiquette course and don't forget that our
Emily Post Train the Trainer
Business, Children's, and Wedding Etiquette sessions start April 25th in Burlington, Vermont. If you'd like more information, or to sign up, contact Steven Puettner at
steven@emilypost.com
or 802-860-1814.
Keep those questions coming, or if you have any thoughts or comments for us please, write to us at
newsletter@emilypost.com
We look forward to hearing from you!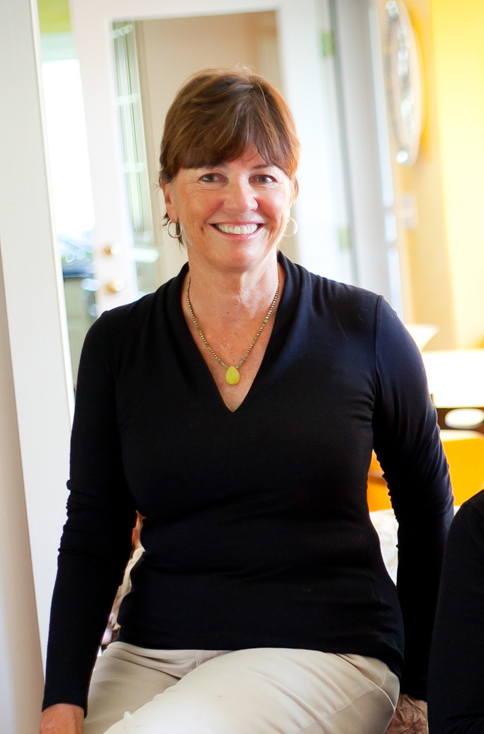 With our deepest appreciation and affection, we wish Peggy Post "farewell" as she retires after a 20-plus year career as a director, author, and spokesperson of The Emily Post Institute. Peggy has decided that now is the time to retire - to enjoy some relaxation and travel!
Peggy Post is Emily Post's great-granddaughter-in-law. She is the author/co-author of more than a dozen etiquette books, including: Emily Post's Etiquette, 18th edition;

Emily Post's Wedding Etiquette

;

Emily Post's Wedding Planner

;

The Etiquette Advantage in Business

;

Excuse Me, But I Was Next...

; The Gift of Good Manners; and Emily's Everyday Manners.
Starting in 1995, Peggy has written a popular monthly etiquette column in Good Housekeeping magazine. She has also written a biweekly online column in The New York Times called "The Well-Mannered Wedding," and a monthly manners column in Parents magazine. Additionally, Peggy has conducted lectures and seminars on general, wedding, business, and children's etiquette throughout the U.S.
Peggy Post's media appearances included: Oprah, Dr. Phil, The View, Live with Regis and Kelly, the Today show, Good Morning America, Dateline, VH1, and CNN. Peggy has also been interviewed by hundreds of media outlets, including NPR, USA Weekend, The New York Times, The Wall Street Journal, The Washington Post, Los Angeles Times, The Chicago Tribune, San Francisco Chronicle, The Atlanta Journal-Constitution, BBC, and The Baltimore Sun.
Peggy has worked as a spokesperson with a wide range of companies to promote their brands to media, including: MasterCard, Mirrasou Winery, Bed Bath & Beyond, SBC, Merci Chocolate, Yahoo!, KFC, Vistaprint, Carr's Crackers, and the Florida Department of Citrus.
Peggy's professional career started as an international flight attendant for Pan American World Airways, and she has traveled extensively ever since. She taught seventh grade English and history in New York City before entering the business world where she worked in banking and relocation management.

Peggy and her husband, Allen, live in southwest Florida. They enjoy their visits with sons, Casey and Jeep and their families, including grandson Carter.
A NOTE FROM PEGGY:
With gratitude, I write this note to say: Thank you! Thank you for your participation and terrific questions throughout the years. I have enjoyed meeting so many of you and am grateful for the opportunity to have worked with all of you. It has been a wonderful journey! I send you warm best wishes for "smooth sailing" as you apply the principles of etiquette while navigating the challenges that life has to offer. Please remember to apply large doses of consideration, confidence, common sense, and respect! By doing so, may you find the answers to any etiquette dilemmas that come your way. Best wishes!
- Peggy Post



Emily Post E-Learning Courses

Emily Post Business Etiquette
E-Learning for Professionals
Our comprehensive E-Learning program is comprised of 11, 5-15 minute lessons taught by Peter Post. More than just do's and don'ts, the program creates a foundation for professionalism in the workplace, teaches actionable steps to solve relationship problems at work, and gives specific etiquette advice to help individuals both present and conduct themselves in the best possible way so that everyone can focus on the business of getting work accomplished.

The material is based on our successful in-person business etiquette seminars, developed from Peter's book
The Etiquette Advantage in Business
(now in it's 3rd edition).
Each lesson is an engaging micro-seminar and includes an optional quiz at the end.
The lessons can be delivered to your employees via an outside e-learning platform, or on your company's intranet or LMS.
A certificate of completion is available.
Please call (802.860.1814) or email (
Steven@emilypost.com
) Steven Puettner, Director of Sales, for more information on pricing and delivery.


Business: Good Morning Greetings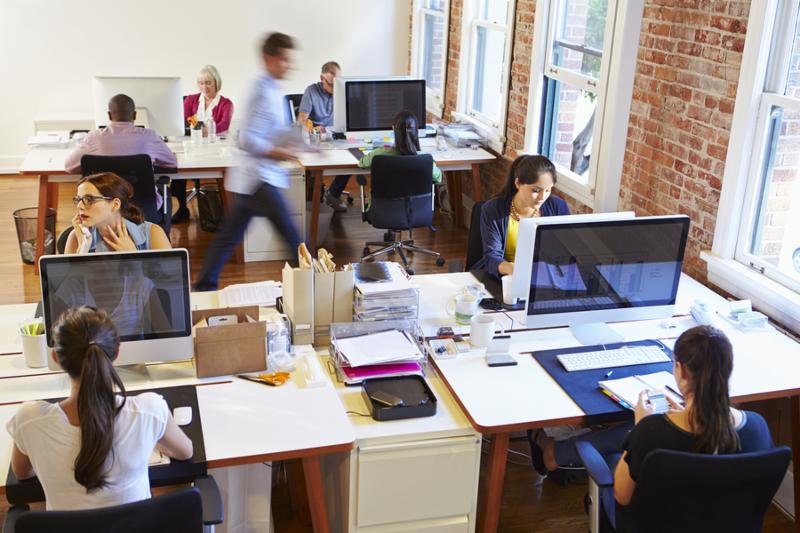 Dear Emily Post Institute,
Thank you so much for your newsletter, I wanted to submit a question:
When you first come into your place of work for the day, how many co-workers should you be saying "Good morning" to? Do you need to go around and greet everyone each day? Can you just say hello to people as you run into them? Any advice you can give on how to appropriately greet your co-workers without over-doing it would be much appreciated.

Sincerely,
Bright and Early
Dear Bright and Early,
Thank you so much for writing in with your question. It's wonderful that you realize the importance of greeting your co-workers in the morning. If you work at a small company, say 10 people or fewer, it won't take you very long
to say hello
as you walk by desks and offices on your way in and while you get settled into the day. A friendly, "Morning, Kelsey," is all you need. It's a pleasant way to start the morning and it let's others know that you have arrived at work.
In a larger office you might only say "Good morning" to those in your immediate work area, section, or floor. If this is the case, later that morning or afternoon, when you do come across someone you haven't greeted yet that day, be sure to say "Hi," or "Good afternoon/day." You don't have to make it formal or ask how they are doing, but simply acknowledging that this is the first time you're seeing them is appropriate. "Hi, Tom. Sure, I'd be happy to take a look at that briefing."
We hope that helps and that you have pleasant mornings at your workplace.


Wedding:
Two Weddings, Two Cultures, One Worry

Dear Emily Post Institute,
Please direct me on how what where to go for following... Our Catholic daughter has become engaged to a beautiful loving Muslim man. He has agreed to marry in our Church. And we have the country club all lined up for summer 2017.
But I am now hearing there will be 2 weddings! One here from bride's family home and church and one from his family in Istanbul!
It seems that in his tradition the groom is who hosts all the wedding festivities. And of course here it is the bride's parents. They will be married here in the U.S. and then 2 days following we are all supposed to fly off to Turkey for a wedding Istanbul style! Our daughter's fiancÚ is asking my husband and me to come to Turkey this coming summer to help plan the wedding! It is their tradition that the bride's AND groom's parents put all the plans together!
They pay for everything-over there in Istanbul. I don't feel comfortable going around looking at places for their reception and making plans with their money. We don't want to hurt their feelings, ever, but I don't want anything to do with telling them how to spend their money!
Have you ever heard of this situation before?
Many thanks for any guidance on this most exciting and yet, most unfamiliar time!
I do have complete confidence in our daughter and her fiance's judgements.
Love and thanks,
Mrs. FEH

Dear Mrs. H,

Thank you so much for writing in. How very exciting for you, your daughter, and the rest of your family (soon to be extended to Turkey!). We love hearing about different cultures coming together to celebrate love. It can however, as you've discovered, bring many etiquette questions to mind.

Muslim wedding ceremonies do tend to vary from country to country. It's wise to lean on your future-son-in-law for advice and help navigating this new territory. If you feel comfortable doing so, I would even suggest that you confide in your daughter and her fiance about the aspects about which you are uncertain, such as helping to decide on a location when it will be the groom's parents who will pay for it. It is doubtful that the groom's parents will take you to, or suggest any locations that they cannot afford, so I do urge you to trust them when they ask for you participation. And speak with the happy couple about what is appropriate.

This question is such a wonderful illustration of the difference between etiquette and manners. Manners will be the gestures, actions and details that are specific to time and culture. These will be the things you will learn throughout this experience. Whereas etiquette, which focuses on being considerate, respectful, and honest with your actions and intentions, will be what can guide you and will be what you want to express as you learn and get comfortable with Turkish and Muslim manners and customs.

Trust your future-son-in-law and his family to guide you. It is unlikely that will do anything they are not willing and happy to do. And lean on your own sense of etiquette when you are unsure. Never be afraid to speak up. You can always say to your future-son-in-law: "Mr. H and I want to be sure that we are doing the right thing, we do not want to impose or put outside pressure on your parents. Is it truly proper for us to _______?"

While it may feel a bit bumpy at first, the more you communicate with the groom and his parents the easier it will become.

We wish you and both your families all the very best. This sounds like it is going to be an amazing, happy adventure!


Lifestyle:
Coffee Shop Meet-ups
Dear Emily Post,


I recently attended a meet-up at a coffee shop. The meeting went from 6:30 pm until a little after 8 pm. We all ordered something from the barista (except for one of us--there's always one). I began to feel a little uncomfortable with using commercial space for that length of time. I know coffee shops are generally sound and recession-proof businesses. It's not like we're going to put the owner in the poor house. It just seemed a little rude. Any guidelines?

Sincerely,
CJN
British Columbia, Canada
Dear CJN,


Thank you so much for writing in. How very considerate of you to be thinking about how much time and space you are using for a meeting like this.

If you only ordered the least expensive thing on the menu (or just asked for tap water) and took up multiple tables for more than four hours, we might suggest that this is not considerate to the coffee shop and that holding the meeting elsewhere would be a good idea.
We would like to reassure you however, that from the sound of it, you and the rest of your group used and enjoyed the coffee shop exactly as you should. Everyone (except the one, which is fine) ordered something, so you were indeed customers. And your gathering only lasted around an hour and half. To us, that sounds reasonable. If you are still in doubt, you could always ask the manager if you are overstaying your welcome.

We hope you and your group enjoy many more gatherings together!
For more information on table manners, check out Emily Post's Etiquette, 18th Edition or visit
www.emilypost.com.


Peter Post negotiates the where and when of grooming at work. For more videos visit our Youtube page EmilyPostProductions.

AWESOME ETIQUETTE WANTS TO HEAR FROM YOU!
The "Awesome Etiquette" podcast, hosted by Dan and Lizzie is looking to hear from you! So give us a shout. Send in your etiquette questions, awesome etiquette salutes, etiquette confessions, or any suggested topics you'd like to hear about on the podcast to
awesomeetiquette@emilypost.com
. You can also post questions to our Facebook or Twitter page using #AwesomeEtiquette so we know you want your question answered on the show!
And don't forget to subscribe via iTunes - IT'S FREE!
Awesome Etiquette
is a part of
The Infinite Guest Network
from American Public Media.
IDEAS ON PINTEREST |
Visit our boards. Get inspired.
Warm weather is on its way: smell the flowers and find inspiration in our 'In the Garden' Pinterest board.
EMILY POST & ETIQUETTE IN THE NEWS
To see more news stories with Post advice, visit our
newsroom.
Please visit our contact page to reach us, or you can find us on Facebook and Twitter. We love hearing from you, so feel free to post to our social media and join in the conversation. We may not always be able to respond, but we read every question and comment. From our family to yours we hope you have a wonderful month! As always, thank you for your continued interest in etiquette and The Emily Post Institute.
Sincerely,

The Posts