Congratulations to 2015 WIB Award Winners!
Each year, the WIB Awards recognize exceptional contributions made by members of the community to help build a strong Ventura County workforce. Congratulations to the 2015 recipients who have made a real difference by providing youth internships and work opportunities, developing collaborative programs to meet workforce needs, or supporting business expansion, job creation or job retention:
WIB Youth Opportunity Award
Douglas Wood, General Manager at the Crowne Plaza Ventura Beach
Ralph Imondi and Linda Santschi, co-founders and scientific directors at Coastal Marine Biolabs
WIB Collaborative Action Award
Tiffany Morse, Ph.D., Director of Career and Technical Education , Ventura County Office of Education
Subhash Karkare, Ph.D., Biotechnology Professor at Moorpark College
Bill Pratt, Vice-President of Operations at Kinamed, Inc. in Camarillo
Scot Rabe, Manufacturing Technology Professor at Ventura College
WIB Champion for Prosperity Award
Tejas Patel, President of Laksh, Inc./Aishu, Inc. in Camarillo
WIB Leadership Award
Manuel Vega, CEO of Anacapa Water Blasting, Inc. in Oxnard
Did you Know?
White Board Explainer:
What is Overtime?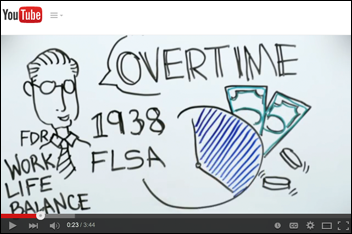 Workforce Update is brought to you by the Workforce Development Board of Ventura County (WDB).The Workforce Development Board administers federal funds that help to support America's Job Center of California locations and other free adult, youth, and employer programs and services in Ventura County.
Workforce Development Board

Bringing People and Opportunities Together
55 Partridge Drive, Ventura, California 93003
805.477.5306 or visit workforceventuracounty.org

Created in partnership with
theAgency
.