A Place for Everything
Over the past several months, I've been outlining the basics
of my IN ORDER™ system for getting organized.
The first part of the process - IN - covers the mental
preparation necessary for getting started:
I = Invest your time, money and energy into the organizing
process.
N = Determine the area of greatest Need for organization in
your living or working space.
The second part of the process involves the physical steps
one must take:
O = Organize every single item in the space into categories,
like items with like items.
R = Reduce that which you don't need or use in your life as
you currently live it today.
That brings us to:
D = DESIGNATE
After you've organized your possessions/papers into categories, you must designate a home for them in your living/working space. This is where those items will live each and every day - where you will be able to find them easily and quickly, and where you will return them after every use. Why organize items into categories? So that you can see how much of each category you have, figure out how much space you need to house them, and determine how often they will be used. Designate specific homes for each category of clothing in your closet, for the dishes & cooking utensils in your kitchen, for the papers in your office. Decide how often you use the items, and put the most-often used items in places that are most easily accessible. Use the front of your closet for the clothes you wear most often, mid-level drawers and cabinet shelves in your kitchen for the items you cook with every day, a desk-top file box for those papers in your office that you need to keep at your fingertips. Items that are only used occasionally, or seasonally, should be stored in less-accessible places since you don't have to retrieve them as often. Paperwork that needs to be saved, but not accessed regularly (think past years' tax returns) can go in the attic, or in a distant closet. Toys that are favorites, the ones your child reaches for again and again, need to go on easily accessible shelves in open bins. Regularly used items should be just as easy to put away as they are to take out (especially important when it comes to children and their toys!) If it's difficult to put something away that you must use regularly, you probably won't make the effort, and your space will quickly become cluttered and disorganized again.
Another benefit of designating a home for every category of items in your home or office is that it limits how much you accumulate and save. If you have designated a certain number of shelves for your books, or a specific drawer for your sweaters, or a file drawer for interesting articles, for example, make the commitment that once that space is full, you won't bring any more of those items into your space until you've made room for it. That means carefully considering what you use on a regular basis, whether it has relevance in your life as you live it now, and whether bringing an additional item into the space is worth letting an existing item go to make room. If you are able to set those limits and abide by them, you will easily be able to maintain your organized spaces. Remember that the less stuff you have, whether it's clothes, books, dishes or papers, the easier it is to maintain.
Making the decision to designate a place for everything,
to put everything back in its place,
and to limit how much you accumulate,
will allow you to spend less time managing your stuff,
and more time living your life!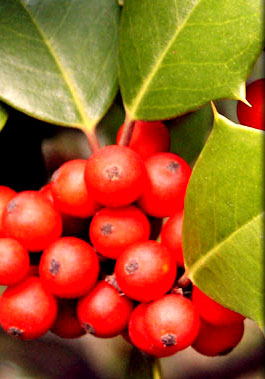 Next month -
E = ENCLOSE