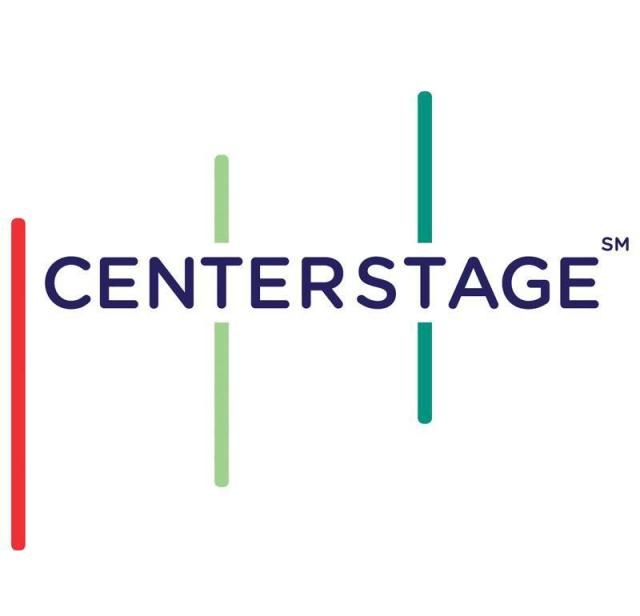 Center Stage is a public diplomacy initiative of the U.S. Department of State's Bureau of Educational and Cultural Affairs. It is administered by the New England Foundation for the Arts in cooperation with the U.S. Regional Arts Organizations, and with additional support from the Robert Sterling Clark Foundation, the Asian Cultural Council, and the Doris Duke Foundation for Islamic Art. General management for Center Stage is provided by Lisa Booth Management, Inc.
__________________________________
BélO, Haiti's outspoken groove innovator, interweaves the Afro-Caribbean depths of Haitian tradition with a progressive voice for social and political transformation at home and abroad. A singer, songwriter and guitarist, BélO keeps the socially conscious spirit of reggae alive, while drawing on the vibrant sounds of his artsy native town of Croix des Bouquet, and a globally informed, upbeat pan-African vibe.
Based in Pétion Ville, Haiti's music central, and equally at home among the Afro-French communities around the world, BélO finds powerful sonic ties that span the Atlantic and powerful ways to move audiences, to action and to sing along. His Kreyol lyrics reflect the complexities, joys and struggles of Haiti today.
Hailed as Haiti's musical ambassador he is a spokesperson for the Haitian Red Cross, UNICEF, is an official advocate for Haiti's disabled, and a patron of "Hope for Haiti." These commitments are evident in BélO's polished, often urgent, always catchy songs, and fuel his onstage presence. Whether playing on a porch or for presidents, BélO longs to engage his audience in ways that go beyond culture and language.
"I was chosen to be an activist artist," exclaims BélO. "It would be easier to earn more money or be more popular doing love songs. But I was born an activist musician. I live it, I feel it, and I have a vision."
Haiti Debout (Haiti Stand Up!), BélO's third album, was released in 2011 and is dedicated to Haiti and the strength of the Haitian people. A lyric from Wozo (Reed), one of record's many fine tracks, captures its spirit: "Ou se wozo ... ou mèt tande'w pliye, ou pap kase." "You are a reed. You will bend, but you will not break."
On their Center Stage tour (October 21 to November 17), BélO and his band visits Washington, DC, with multiple stops in Maine, Massachusetts, Connecticut and Florida. For information about the band, visit www.sonicbids.com/beloayiti
About Center StageSM
Diplomacy doesn't just happen in conference rooms or at embassies. It can burst out in classrooms and studios, on town greens and beside historic landmarks, in coffee shops and arts centers, moving from person to person, between artist and arts lover. From June - December 2012, 10 different contemporary performing arts ensembles from Haiti, Indonesia and Pakistan are making independent month-long tours in the USA as part of Center Stage. Residencies include performances, workshops, discussions, people-to-people exchanges, and community gatherings. This public-private partnership is the largest public diplomacy effort to bring foreign artists to American stages in recent history.
Keep up with Center Stage at www.CenterStageUS.org, on Facebook (www.facebook.com/CenterStagePage), and Twitter (@centerstage).
U.S tour date
Sun, October 21 @ 6-7pm -Washington, DC
The John F. Kennedy Center for the Performing Arts
VENUE: Millennium Stage
FREE
http://www.kennedy-center.org/explorer/artists/?entity_id=88046&source_type=B
Thu, October 25 @ 7:30pm -Northampton, MA
Academy of Music
VENUE: Academy of Music Theatre
http://www.academyofmusictheatre.com/events/belo/
Fri, October 26 @ 8pm- Roxbury, MA
Roxbury Center for Arts
VENUE: Hibernian Hall Ballroom
http://www.madison-park.org/about-us/events/bélo-live-hibernian-hall-friday-october-26th
Tue, October 30 @ 7:30pm -North Adams, MA
VENUE: Church Street Center
http://www.mcla.edu/About_MCLA/Community/bcrc/mclapresents/
Fri, November 2 @ 7:30pm -Boothbay Harbor, ME
Boothbay Opera House
VENUE: Main Stage
http://chamber.boothbayharbor.com/Events/details/opera-house-at-boothbay-harbor-presents-bélo-5010
Sat, November 3 @ 7:30pm-Rockport, ME
Bay Chamber Concerts
VENUE: Strand Theatre
http://www.baychamberconcerts.org/allevents.php
Sun, November 4 @ 7pm -Portland, ME
Portland Ovations
VENUE: Hannaford Hall, Abromson Center, University
of Southern Maine
http://portlandovations.org/shows/belo.shtml
Fri, November 9 @ 8pm-New London, CT
Connecticut College
VENUE: Evans Hall
http://www.conncoll.edu/events/concerts/
Tue and Wed, November 13 and 14 @ 7:30pm- Gainesville, FL
University of Florida Performing Arts
VENUE: Phillips Center for the Performing Arts Studio Theatre
http://performingarts.ufl.edu/events/2012/belo/
Sat, November 17 @ 7:30pm --West Palm Beach, FL
The Raymond F. Kravis Center for the Performing Arts
VENUE: Gosman Outdoor Amphitheatre
http://www.kravis.org/index.cfm?fuseaction=performances.detail&performance_id=1635
For more information on performances, please contact each venue individually.
BelO contact information:
General manager
Cynthia Karaha
World Music Promotions
karahac@worldmusicpromotions.com
Haiti Manager
Harry Luc
Tour Manager
Karl Leger