To My Readers:

This is a BIG newsletter!


SHARK SUMMER of '16 launches in June in the wake of the OFFICIAL ANNOUNCEMENT in late May (see below) from Warner Bros. that the MEG MOVIE has been greenlit for a March 2018 release, starring Jason Statham as Jonas Taylor and China's top actress, Fan Bingbing. Why is the female lead Chinese vs Japanese, as in the MEG series? I'll give you 150 million good reasons, which equals the MEG budget. Do I mind? Actually, I'm extremely grateful to Gravity Pictures for investing in what will be an incredible franchise. As in many books-to-movie adaptations, there will be changes, but overall the story will follow the novel, the cast will be amazing, the director is top-notch (Jon Turtletaub), the special effects will be fantastic, and MEG will be the film of 2018.


Meanwhile, on June 14, MEG: Nightstalkers releases - the first new MEG novel in 8 years - and it's worth the wait. The story picks up right after MEG: Hell's Aquarium and Vostok. Yes, the sequel to The LOCH merged into the MEG series. Do you have to read VOSTOK to enjoy NIGHTSTALKERS? No... but it will be far more fun!


And VOSTOK was just released in paperback (see below)..


Enjoy!


The "official" Announcement:

A very special thanks to producer BELLE AVERY who worked for 7 long years to make the MEG MOVIE possible!
Exploration of Mariana Trench reveals...

Hydrothermal vent fields pumping out superheated waters AND undiscovered life forms, including a ghost shark that seems to glow! Hmm... who wrote about these things 20 years ago? Hey, Richard Ellis - you just got served!
IN CASE YOU DIDN'T GET THE RICHARD ELLIS REFERENCE, back in 1997, when MEG first debuted in hardback, Richard Ellis, a painter and author who I cited in MEG was hired by the LA Times to do a hatchet job on MEG because the Times reviewer was upset Bantam/Doubleday used the LA Times reviewer's quote on the book (JURASSIC SHARK). So Richard Ellis criticized my "fictional science" about hydrothermal vents being in the trench (he stated there are no vents in the Mariana Trench - as if he went down there) and NO SEA LIFE.

Did I get mad? No. (Okay, maybe a little). But it's just a coincidence some guy named Ellis Richards died in The Trench.
A SPECIAL FATHER'S DAY Gift:
How about a personalized and signed first edition MEG hardback and FREE Read: Feed Your Imagination 24 x 36 inch poster! A $50.00 value or only $30.00 plus S & H.


The following hardbacks are still in stock and available:
MEG: A Novel of Deep Terror (7 copies, $30.00 each, plus S & H)
MEG: Primal Waters (5 copies, $30.00 each, plus S & H)
MEG: Hell's Aquarium (7 copies, $30.00 each, plus S & H)

And I'll also sign and personalize the MEG 20th Anniversary Hardbacks (I have 10 at my home).

To ORDER: Email me at Meg82159@aol.com Send me your name, address, the book(s) you'd like, and how you'd like it signed. I will invoice you via paypal.

WRITING COACH PROGRAM: TWO OPENINGS!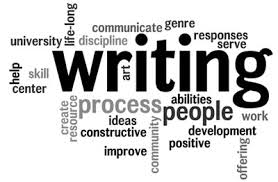 Over the last 13 years I've helped novice writers get their work published by teaching them how to develop plot lines, characters...and editing their work to make sure it is top-notch. The results - 30% + of my students get published!

If you feel you have what it takes I'm offering my services to two candidates.


STEP 1: Email a one paragraph synopsis to Meg82159@aol.com SUBJECT: Writing Coach Submission.


STEP 2: I will select the best 3 - 6 entries and set-up a free brainstorming call where we'll flesh out the idea. If we both like the direction, I'll offer you a contract. The cost is $3,499.00 (discounted from $4,500.00). The fee has no time limits, we work together until the book is finished.
MEG: Nightstalkers - The Book Trailer:
MEG: Nightstalkers - The Book Trailer Contest:
OBJECTIVE: To post the trailer on your YouTube site and send the link to everyone you know.

PRIZE: Top 3 views by July 1, 2016 will receive signed NIGHTSTALKER hardbacks.

TO ENTER: Email me at Meg82159@aol.com and I will send you the book trailer file to post.

BONUS PRIZE: Hit 100,000 + views and I'll make you a character in the novel of your choice!

MEG: Nightstalkers - Are You in the Book?

You might be! There are about 50 MEG fans who won the character contest over a year ago AND many MEGheads who bought a BOOK or POSTER set since January who qualified to have their names added to a special tribute page.

Living Tips - The Dangers of Flaxseed Oil

This excerpt was taken from the Mayo Clinic's website: Flaxseed or flaxseed oil taken by mouth may cause mania or hypomania in people with bipolar disorder. People with diarrhea, irritable bowel syndrome, diverticulitis, or inflammatory bowel disease (Crohn's disease or ulcerative colitis) should avoid flaxseed due to its possible laxative effects. Nausea, vomiting, and abdominal pain are reported in two individuals shortly after taking flaxseed products by mouth. Large amounts of flaxseed by mouth may cause the intestines to stop moving (ileus). People with narrowing of the esophagus or intestine, ileus, or bowel obstruction should avoid flaxseed.
Individuals with high blood triglycerides should avoid flaxseed and flaxseed oil due to unclear effects on triglyceride levels in animal research. People with diabetes should use caution if taking flaxseed products by mouth, as the omega-3 fatty acids in flaxseed and flaxseed oil may increase blood sugar levels.
Flaxseed and flaxseed oil may increase the risk of bleeding, based on early studies that show decreased clotting of blood. Caution is advised in patients with bleeding disorders, in people taking drugs that increase the risk of bleeding, and in people planning to undergo medical, surgical, or dental procedures.


Obstruction in Digestive Tract

Another side effect of flax seed is that it can cause significant obstruction in the digestive tract and even the throat of a person. This happens especially in cases wherein people consume it in the powdered form. Flax seed tends to swell up when consumed and tends to get stuck in the digestive tract creating an obstruction, therefore you should consume a lot of water while consuming it to avoid this side effect.


Toxicity

Don't eat raw or unripe flaxseed. Flaxseed in these forms is thought to be poisonous.

Don't use flaxseed oil to cook since the heat changes the healthy fat into toxic fat that causes harm.
Joke of the Month:
A classic scene from BLAZING SADDLES:

IF YOU HAVE A JOKE OR VIDEO YOU WOULD LIKE TO SHARE, please e-mail to me at
MEG82159@aol.com
Put JOKE in the subject line.
Recipe of the Month: Sauteed Prawns with Garlic & Onions

Ingredients:
2 pounds of Prawns
5 ounces chopped onion
2 crushed garlic cloves
1/4 cup water or white wine
1 ounce finely chopped parsley
salt and paprika to taste.

Instructions:
Wash the prawns thoroughly, breaking off the feelers or legs which are too long. Fry the chopped onion in a frying pan until golden. Add the prawns and continue cooking until they turn red in color. Season and add water or dry white wine to the pan, then the crushed cloves of garlic and a light sprinkling of paprika and salt to taste. Cover the pan and allow to simmer for about 5 minutes. Sprinkle with fresh parsley and serve hot.

Thanks to Erin Suchoski, Product Consultant at www.realhealthproducts.com


*IF YOU HAVE A RECIPE YOU WOULD LIKE TO SHARE, please e-mail to me at
MEG82159@aol.com
Put RECIPE in the subject line.
Finally...
Jon Stewart closes The Daily Show with his moment of Zen, I offer you my moment of Curly... (I defy you to watch this and not smile).

Stay well, stay safe... and know this author really appreciates you.
Sincerely,