To My Readers:


A lot is going on between the MEG MOVIE, the upcoming release of MEG: NIGHTSTALKERS, and a special ET double-feature planned for Fall. Plus I've included the winners of the MEG 6 character contest (tentatively titled MEG: GENERATIONS) and lots more.

Like our newsletter? Please forward to any friends and family who you think might be interested. Get updates on new books, breaking news and announcements and all the latest on the new MEG movie and so much more. Exciting announcements coming soon!

Enjoy!

--Steve Alten
MEG Movie Update

Jon Turtletaub (National Treasure) has replaced Eli Roth as the MEG director. Jon has experience working with big budget movies and is incredibly excited about doing MEG. He wants the movie to be tense, fun, and scientifically accurate. I love him already. (see photo of Jon holding up the new MEG book!) For the record, I think the world of Eli Roth and sincerely hope he gets involved in a future Alten project.
2 New Book & Poster Packages for April!

The
BOOK package
offers a 20th anniversary hardback, limited edition (only 5,000 were printed, each NUMBERED and now SIGNED!) along with a new 2016 edition of the revised MEG paperback. Only $29.95 for both (plus S & H)
The
POSTER package
is a steal - ALL 4 MEG giant posters (MEG surfer, MEG: Primal Waters, MEG: Hell's Aquarium, and the incredible MEG: Nightstalkers) all for only $39.95 (REG: $99.96). Offer good while supplies last.
If there is any doubts that I signed every Limited Edition hardback, watch this video:
MEG: Nightstalkers - PREORDER NOW!

Having just completed the final edit, I now humbly believe that the NIGHTSTALKERS is the BEST of the MEG series! I'm not just hyping it; when I was editing I hated taking bathroom breaks. What makes it so good are the characters, both human and monsters.

Steve Alten New Book Release Schedule

VOSTOK mass market paperback: May 3, 2016MEG: NIGHTSTALKERS (hardback) June 14, 2016
UNACKNOWLEDGED (hardback) October -December 2016 TBD

This should get your MEG juices flowing:
Hey Jon, we're gonna need a bigger set!
MEG-6 Character Contest Winners!

MAJOR CHARACTERS:
Dawn Hurtienne, Kirsty Joyce, Robert Gibbons, Mo Mallouh, Teresa Ritter, Angel Bartolotta, Ryan Skinner
MINOR CHARACTERS:
Jim Tiknor, Mathew DeVictor, Heather Dugan, David Popowitch, Kenny Powell, Roseanne Serrone, Lauren Haight, Peter Traxler, Dawn Linnell, Alexia Rhodes, Molly Wilken, Katherine Simmons, Darren Lane, Pamela Hanvey, Joseph Williams, Jason Bradley, Michelle Briggs, Scott McLeod, Thomas Moore, Abel Rivas, Stefanie Harmon, Debby Calvert, Ethan Brennan, Jerrod Mahurin, Charlie Moore, Joel Benavides, Kyle Lancaster, Ricky Roberts, Carmen Rodriguez, Linda Baker, Shawn Banks, Shannon Corder, Michael Davies, Dolf van Craanenburgh, James Martin, Andrew Slatford, Michael Selby, Barry Zuckerman, Anthony Urso, Sandy Andrews, Katey Robinson, Michelle Boltz, & Jeffrey Ritter.
CONGRATS... and stay out of the water!

Did you purchase at least 2 Angel or Sisters Packages?
If YES, then your name will appear in MEG: Nightstalkers!

Living Tips - This Doctor can change or even save your life!
Dr. Robert Morse is an incredible doctor who has helped thousands of people rid themselves of diseases like leukemia, Lymes Disease, MS, Parkinsons cancer and much more! I started his detox program a month ago... so far, so good! He can be reached at (941) 255-1979, but watch his youtube videos FIRST!

Steve Alten now contributing articles for Huffington Post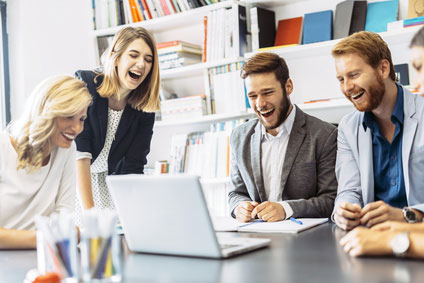 A worldwide survey was conducted by the UN. The only question asked was: "Would you please give your honest opinion about solutions to the food shortage in the rest of the world?" The survey was a huge failure. In Africa they didn't know what "food" meant. In Eastern Europe they didn't know what "honest" meant. In Western Europe they didn't know what "shortage" meant. In China they didn't know what "opinion" meant. In the Middle East they didn't know what "solution" meant. In South America they didn't know what "please" meant. And in the USA they didn't know what "the rest of the world" meant.
IF YOU HAVE A JOKE OR VIDEO YOU WOULD LIKE TO SHARE, please e-mail to me at MEG82159@aol.com Put JOKE in the subject line.
Recipe of the Month: Chocolate Chip Zucchini Bread
INGREDIENTS:

3/4 cup low-fat milk
2 large eggs
3/4 cup sugar
1/3 cup canola oil
1 teaspoon vanilla extract
2 cups shredded zucchini (about 2 small zucchini)
2 cups whole-wheat flour
2 teaspoons baking powder
1 teaspoon ground cinnamon
1/2 teaspoon salt
1/2 cup chocolate chips

PREPARATION
1. Preheat oven to 350°F. Coat a 9-by-5-inch loaf pan with cooking spray.
2. Whisk milk, eggs, sugar, oil and vanilla in a medium bowl. Stir in zucchini. Combine flour, baking powder, cinnamon and salt in a large bowl. Add the wet ingredients and chocolate chips to the dry ingredients; stir until just combined. Transfer the batter to the prepared pan.
3. Bake until golden brown and a wooden skewer inserted in the center comes out clean, 50 minutes to 1 hour. Cool in the pan for 10 minutes, then turn out onto a wire rack. Let cool for at least 1 hour before slicing.
*IF YOU HAVE A RECIPE YOU WOULD LIKE TO SHARE, please e-mail to me at
MEG82159@aol.com
Put RECIPE in the subject line.
Finally...
Jon Stewart closes The Daily Show with his moment of Zen, I offer you my moment of Curly... (I defy you to watch this and not smile).
Stay well, stay safe... and know this author really appreciates you.
Sincerely,