July/August 2013 Issue

'Dig Into Reading'

this Summer!

This summer, our 2013 Summer Reading Club is in full swing. The Dig into Reading program has hit record numbers of kids, teens, and adults participating this year, and the numbers continue to grow! Grand prizes for this popular event of the summer include an iPad2, an iPad mini, and a Kindle! If you haven't registered, sign up today at any library or at toledolibrary.org. Statistics show that children who read during the summer are better equipped and more successful upon their return to school in the fall. Happy reading! For more information call: 419.259.5200. MORE>>>

Downtown Toledo's architectural masterpiece, the Toledo Lucas County Public Library, opened in 1940 and featured the popular art-deco style. It was built to accommodate the dramatic growth of customers and their needs.

Director's Message

Summer Reading Club!


WTOL

13abc

Buckeye CableSystem
Celebrating 175 years
Mark your calendar to attend a formal celebration to commemorate the
175th anniversary
of the Toledo Lucas County Public Library. The LaValley Foundation and The Library Legacy Foundation present The Library's Epic Journey on Saturday, September 7, 2013. The historic Main Library will be the backdrop for this extraordinary dinner and a lecture by Pulitzer Prize-Winning historian,
David McCullough
. Enjoy this unforgettable evening with a retrospect of the library and amazing performances by the Toledo Opera and the Toledo Ballet.
For sponsorship opportunities call, 419.259.512

3

.
Please call 419.259.5266 for additional information on this event. MORE>>>
Brown Bag Concerts:
They're musically delicious!
Our eight week long, free Brown Bag Concert Series occurs every Wednesday from 12:15 p.m. to 1:15 p.m. This event is hosted on the North Lawn at the Main Library and involves numerous musicians and performers. From Rockabilliy/Americana to Alternative/Acoustic, this event is open to all ages. Grab your lunch and sit back and relax as these talented performers entertain you at this family-friendly event! For more information call: 419.259.5200.
Understanding Arab American culture
Visit the Main Library July 17 through July 27 to get a peek at our Arab American Cultural exhibits and performances! The Toledo Lucas County Public Library is proud to partner with the Arab American National Museum (www.arabamericanmuseum.org) to provide our customers with displays of information and images of Arab American Culture during this two week period. On July 17, as part of the Brown Bag Concert Series, Raq the Casbah will be performing from 12:15-1:15 p.m. on Main's North Lawn. Raq the Casbah is a fresh live band featuring a variety of instruments, musical selections and belly dancing. There will also be a lecture held on July, 17 at 2:30-3:30 p.m. in the McMaster Center that will discuss a variety of Arab American topics. MORE>>>
eMedia devices; if you need it, we're compatible!
Is your grandchild's Nook Color compatible with the Library's downloadable ebooks for children? Can you download music from the Library's website to the new iPad mini you received on your birthday? What about your teenager's iPod? Your spouse's Kindle Fire? Not sure which of your family's electronic devices are compatible with the array of Library downloadable media offerings? The Library's Audio Visual department has created a handy
eMedia Compatible Devices
chart to ease your downloading experience.
For more information call 419.259.5285.
March on Washington:
50 year anniversary

It was a key moment during the Civil Rights Movement. The year was 1963 and some 200,000
Americans gathered in Washington, D.C. as a rallying cry for racial justice and equality. Where were you on this historic day? The Library is attempting to locate individuals who participated in this March on Washington for Jobs and Freedom, which culminated in Dr. Martin Luther King, Jr.'s legendary I Have a Dream speech. If you were at the March on Washington and participated, the Library would like to record your oral history. To schedule an interview, call 419.259.5233.
MORE>>>
Join us on August 24, 2013 at Main Library for a commemorative event of the 50 year Anniversary of the March on Washington. This event will feature musical performances reflective of the times and a presentation by Angela Siner, University of Toledo Professor of African American History. The program will include a special viewing of a selection from the PBS documentary Eyes on the Prize focusing on the March on Washington. Watch for more details at toledolibrary.org.
Main Library, 325 Michigan Street, presents Remembering the Battle of Gettysburg, a day of programs and presentations to observe one of the most important and deadliest Civil War battles. This free, family event is scheduled from 2-4 p.m. on Saturday, July 20 in the McMaster Center to observe a three-day battle fought July 1-3 in 1863 in and around the town of Gettysburg, Pennsylvania. The Battle of Gettysburg is often described as the Civil War's turning point.
MORE>>>
Keep up with our latest book and video titles!
In order to better serve our customers, the Collection Development Staff at TLCPL brings to you the latest and greatest materials for Main and all branches. This includes every format of fiction and non-fiction for children, teens, and adults, and music and DVD/Blu-ray titles. To keep up with some of the latest titles, go to the TLCPL website and select "Books and Information" then "Top Books and Movies." From there you can select the type of material you are interested in and the latest available list will appear. Some notable new DVD and Blu-ray releases are Killing Lincoln and Snitch. Recent adult fiction releases include Until She Comes Home by Lori Ray, and The Hanging by Lotte and Soren Hammer. MORE>>>
Out of the Vault
Have you ever wondered what was the very first book purchased by the library system? From the onset of the Toledo Library in 1875 through 1951, accession numbers were assigned to all items purchased for the collection. Sixty-five volumes of acquisition records currently reside in the vault of the Main Library Blade Rare Book Room. Beginning with 0001 these volumes chronicle the history of a collection that grew to more than one million volumes by the time accession numbers were no longer tracked in 1951. Still wondering about that first book? Accession number 0001 is assigned to a novel written by Edmond About (1828-1885) entitled Man with a Broken Ear.
MORE>>>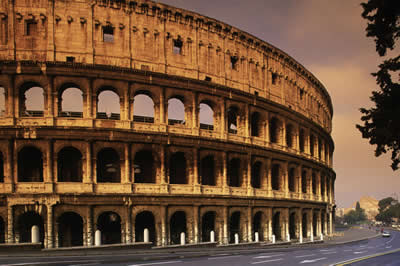 Travel tips and
Passport services!
Planning a trip? We're here for you! We have the information, materials and resources to help you plan your next vacation. We even provide Passport services for your convenience! The Main Library, 325 Michigan Street, has been offering Passport services since March of 2013. Stop by to renew or get a new passport Monday - Thursday 9 a.m. to 7:30 p.m., Friday -Saturday 9 a.m. to 4:30 p.m., and Sundays (September - May) from 1 p.m. to 4 p.m. You can find information about costs and processes on-line by visiting our website, toledolibrary.org. MORE>>>
Branch Spotlight: Locke
The
Locke Branch Library
is celebrating its 96th year of serving the community. The branch was named after David Ross Locke, a Toledo Blade journalist. In 2007 the new branch opened at 703 Miami Street, and features a seating area with a bay window overlooking the Maumee River where freighters often pass. The staff boasts of having the best view in the library system! Locke is currently involved in a partnership with the Toledo Public Schools which focuses on developing reading skills and encouraging children to visit their neighborhood libraries. The staff is pleased to assist in all areas, and provides guidance with job search skills including resume writing, job hunting, and completing applications on-line. One-on-one computer training is available by appointment as well.
MORE>>>