Dear Friend,
Whether you're gearing up for our Headwaters Adventure Race, planning your Wild Hikes Challenge outings, or just looking forward to a taking a quiet break in nature, do something nice for yourself and get out to Portage Parks....for fun, for health....for life!


Happy trails,

Christine Craycroft, Executive Director

Saturday, July 13, 2013
Run, Pedal and Paddle for trails and watershed conservation!


2013 Wild Hikes Challenge


The Wild Hikes Challenge provides a little extra incentive to get out on your own or with friends and family to explore Portage Parks. We've had Silver Sneakers groups, families, scout troops and solo hikers take the Challenge-- and you can too. You just need to hike 8 of the listed trails between June and December to earn a hiking stick and brass tag (your first year), and then a brass tag each year after that you complete the challenge. This year's tag gives a nod to 2013 being the Year of the Snake. Snakes really are a vital and beautiful part of our ecology. Unfortunately, we rarely see them while hiking. :o)


2012 Wild Hikes tag
If you'd like to hike with some company and learn a bit more about your Portage Parks, join Park District Executive Director Christine Craycroft in taking the Wild Hikes Challenge this year.
Chris will lead hikes every Monday at 6:00 p.m. from June 17th until August 5th. Meet at the trailheads listed below.
Download a map and directions to the parks.
June 17: Berlin Lake Trail SR 224 lot
June 24: Headwaters Trail starting at Garrettsville Park
July 1: Headwaters Trail starting at SR 700 going east
July 8 Headwaters Trail starting at SR 700 going west
July 15: Towner's Woods
July 22: Seneca Ponds
July 29: Dix Park
August 5: The PORTAGE at Lake Rockwell Road
...in every walk with Nature one receives far more than he seeks.
-JOHN MUIR, Steep Trails, 1918
15th Portage County

Environmental Conservation Awards Dinner


Hundreds of contributors and attendees helped to honor our environmental conservation heroes while raising over $21,000 for maintaining parks and trails.

Thank you lead sponsors Kent State University and Davey Tree Expert Company!

Learn about the awardees and see the list of donors and volunteers here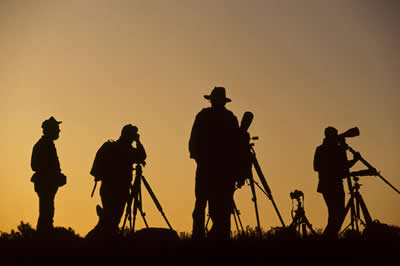 Calling All Photographers/Videographers

We know many of you have some terrific photos and maybe video that you've taken at your favorite Portage Parks. Would you like to share them? We want to show off our parks and trails to everyone and we could use your help. Please contact us at the address below.