Pastoral Concerns

HOMEGOING CELEBRATIONS FOR

DR. YVONNE KENNEDY

This message provides you with updated funeral arrangements for D

r. Yvonne Kennedy who passed away on Saturday, December 8. Dr. Kennedy was a faithful member of the CME Church, the Fifth Episcopal District, the Southeast Alabama Region and the Stewart Memorial CME Church in Mobile. In addition, she was an outstanding citizen serving in the Alabama State House of Representatives, as past President of Delta Sigma Theta Sorority, as past president of Bishop State College and active in numerous religious, community and civic organizations and activities.

Thursday, December 13th at 6 pm

Stewart Memorial Religious Community Wake, Public Tribute and Worship Service

Stewart Memorial CME Church, 1268 Martin Luther King, Jr. Avenue, Mobile, AL 36603, 251-432-3791

Rev. Dr. Anthony Alford, Officiating

Rev. Bernard Johnson, Eulogist

CME's: Please send all cards and resolutions to Stewart Memorial

Friday, December 14th at 1 pm

Bishop State and Educational Community Tribute

Bishop State Community College, 351 North Broad St, Mobile, AL 36603

Dr. James Lowe, President, Bishop State Community College, Presiding

Saturday, December 15th at 11 am

National State Funeral

Mobile Convention Center, One South Water Street Mobile, AL

36602

Bishop Vashti McKenzie, Chaplain, Delta Sigma Theta, Eulogist

Alexis Herman, Former Secretary of the US Department of Labor, Clinton Administration, Co-Presider

Mel Showers, Mobile News Anchor, Co-Presider

Flowers and other expressions may be directed to Johnson-Allen Mortuary, 600 Chestnut Street Mobile, AL 36603, (251) 433-2574.

Hotel options at a $99 rate include:

1.TheBattle House

Renaissance Mobile Hotel, 26 North Royal Street ·Mobile, Alabama 36602

Telephone:

251-338-2000

2.

Renaissance Mobile Riverview Plaza Hotel, 64 South Water Street·

Mobile,

Alabama 36602

Telephone

: 251-438-4000
Bereavement
Rev. Margaret Boudreaux's , Birmingham Region, nineteen year old grandson was killed on December 9th.
Mrs. Brenda Buie, Missionary President, Florida Region, lost her brother.
Rev. Sarah Williamson, Florida Region, lost her brother.
Attorney Ouida Brown, North Central Alabama Region, lost her uncle.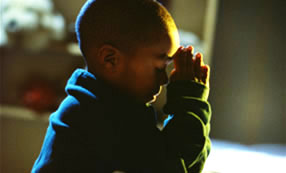 Prayer Concerns

Please keep the following persons in prayer ....
Rev. Earlie Douthard (Jacobs Chapel, Pell City, AL) has been hospitalized.
Rev. Marvin Lue (Trinity CME Church, Miami) is recovering from surgery.
Rev. John Walker (Bethel CME Church, Sarasota) will have surgery to repair his broken ankle on December 12th.
Rev. Dujuan Henson's (Jordan Chapel CME Church, Jacksonville) daughter is recovering from surgery.
Rev. Cassandra Weakly (Allman Chapel, Sulligent ) is recuperating from an illness.
Carl Montgomery (North Central Alabama Lay President) is recuperating.
Robert Brassfield (5th District Lay Institute Vice President) is recuperating from the flu.
CONTACT INFORMATION FOR ALL OF THE PERSONS LISTED ABOVE CAN BE FOUND IN THE 5TH EPISCOPAL DISTRICT DIRECTORY. CHURCH ADDRESS ARE ALSO ONLINE AT www.cmefifthdistrict.org

.