DONATE NOW!!
BE SOCIAL
__________________

__________________

NEWLY DIAGNOSED
If you have recently been diagnosed with CLL, you probably have a lot of questions.
What we are doing to defeat CLL
MOTHER'S DAY IS JUST AROUND THE CORNER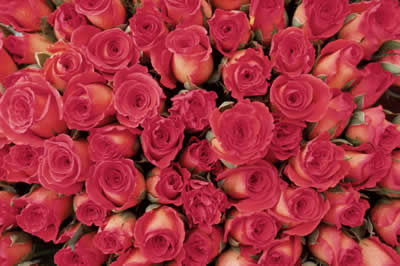 This Mother's Day make a donation in honor of the special women in your life. We will send a card to your beloved honoree.
Donations can be made via:
1) donation form. Make sure to indicate your donation is in honor of Mother's Day.
or
QUESTIONS/COMMENTS?
Is there something specific you want to read and learn about?
Let us know if you have any comments or suggestions for improvement.
You are the reason CLL Global exists, and we want to hear from you.
DONATE NOW!!
Greetings!
It is time for April showers to bring May flowers. In April, CLL Global hosted its second patient forum. Read more below. In addition to flowers, May and June will also bring our European Alliance meeting as well as major medical meetings which means there will be new data available on many ongoing studies. We will keep you posted as the data is released.
CLL EDUCATION

CLL Forum Enlightens Tampa Audience

On April 12, over 200 CLL patients and caregivers gathered at the Moffitt Cancer Center in Tampa, Florida for the The CLL Patient Forum, "Understanding the New World of CLL: What it Means for You". The forum, produced in conjunction with Patient Power, provided an opportunity for patients to interact with physicians, nurses, and social workers, as well as share stories and experiences with each other.

Our CLL experts, Dr. Javier Pinilla-Ibarz from Moffitt and Dr. William Wierda from MD Anderson, presented the latest treatment options for CLL. Drs. Pinilla and Wierda were informative and provided a lay friendly description of what is going on in the CLL arena. Attendees commented on the breadth of topics covered during the question and answer sessions.

Dr. Pinilla

Dr. Wierda


Andrew Schorr


We are thankful to Andrew Schorr, Patient Power's founder, for moderating the forum. Andrew has been living with CLL since 1996, and he ensured a meaningful conversation took place on a wide-range of topics of interest to the CLL community.

In the future, we hope to offer additional forums in other geographic locations. In the next few weeks, we will be posting interviews on Facebook and via tidbits of the forum participants.
CLL NEWS
Ibrutinib Data Filed With FDA; Data To Be Presented at ASCO
In early April, ibrutinib's developers Janssen and Pharmacyclics submitted a supplemental New Drug Application to the FDA. Ibrutinib, marketed under the name IMBRUVICA, was granted accelerated approval by the FDA in February. The accelerated approval was granted on Phase II data but required the completion of an additional, larger Phase 3 trial to verify clinical benefit.
The April submission contained data from the Phase III, RESONATE study in refractory or relapsed CLL patients. A total of 391 patients with previously treated CLL or SLL (small lymphyoctic lymphoma) were randomized to receive once -daily oral ibrutinib verses ofatumumab, which is administered intravenously.
In early January, the trial was halted at the recommendation of an Independent Data Monitoring Committee (IDMC) which found that IMBRUVICA produced significant improvement in progression-free survival, as well as in overall survival. As a result, patients randomized to the ofatumumab arm may receive next-line therapy with ibrutinib at the investigator's discretion.
The official data from this study will be presented at the upcoming Annual Meeting of the American Society of Clinical Oncology (ASCO) to be held in Chicago May 30-June 3. At the meeting, data will also be presented on ibrutinib efficacy three years post-initiation of monotherapy. Stay tuned for more information on these and other studies from ASCO.
CLL RESEARCH
Updates From Grant Recipients
Each of our grant recipients submits progress reports to demonstrate how the research is progressing and how the awarded funds are being spent. During the month of April, we received a few interesting updates.
Dr. Asish Ghosh
(Mayo Clinic) and colleagues have found that
the circulating microvesicles (small, membrane bound vesicles) in CLL plasma appear to predict (1) duration of response to therapy and (2) whether the patient will relapse earlier than more typical clinical findings. These initial findings resulted during the first nine months of funding. Now, Dr. Ghosh and team will work to further confirm and validate these findings by studying a larger cohort of CLL patients and performing sequential analysis of microvesicle type and levels. The samples to be studied are from CLL patients undergoing front-line therapy on Mayo's PCR-B clinical trial (pentostatin, cyclophosphamide, rituximab and bevacizumab). Ghosh and colleagues are also looking at the microRNAs (
small regulatory regions)
in CLL microvesicles, with the goal of defining if they can be a biomarker(s) for disease progression.
Dr. Graham Packham
and
Dr. Freda Stevenson
(
University of Southampton
) are investigating the function of two key proteins found on the surface of leukemia cells, called sIgM and CXCR4. sIgM allows the leukemic cells to detect the presence of specific antigens that determine cell fate, and CXCR4 controls the movement of leukemia cells into tissues where they can receive growth promoting stimulation. Packham Stevenson are characterizing how patterns of expression of CXCR4 and sIgM differ between individual patients. They are also examining how the levels and function of CXCR4 are altered following stimulation of sIgM. The studies are starting to build a detailed picture of the interactions between CXCR4 and sIgM which will be key to understanding the biology of the disease and its response to treatment.
THANK YOU FOR SUPPORTING US!
Next month, we will have video interviews from Tampa. In the coming months, we plan to share data from the meetings including our Alliance meeting. Until then, we wish you pleasant spring weather so that you can enjoy your favorite outdoor activities (using the appropriate sun protection- of course.)
Sincerely,

CLL Global Research Foundation