NEWLY DIAGNOSED
If you have recently been diagnosed with CLL, you probably have questions.
What we are doing to defeat CLL
BE SOCIAL
__________________

__________________

FEATURED VIDEOS
Patient Power
interviews at International Workshop on CLL (Cologne, Germany):
Dr. John Gribben
(Barts, UK)
Dr. John Seymour
(Peter MacCallum Cancer Centre)
Where a BCL-2 Inhibitor Fits in for CLL, Early Results
Dr. Valentin Goede (University of Cologne, Germany)
More Positive News for Elderly CLL Patients
Dr. Peter Hillmen
(Leeds, UK)
Where a PI3K Inhibitor (Idelalisib) May Fit in for CLL
Dr. Steven T. Rosen
(Robert H. Lurie Comprehensive Cancer Center)
Why I'm Optimistic About the Future?
CLL GLOBAL DIRECTORS MEETING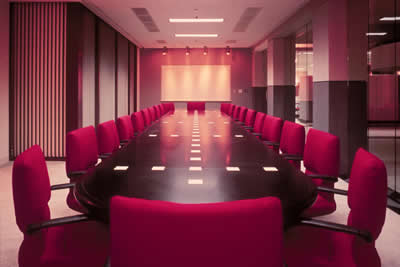 The Board of Directors for CLL Global gathered in Houston earlier this month for their biannual meeting.

One take away: CLL Global is in an optimal position to fund outstanding CLL research.
The board approved the 2014 budget which sets aside significant dollars for research funding.
Click here
to meet the CLL Global Board of Directors.
EXTRA! EXTRA!
The latest issue of the CLL Research Momentum was recently mailed out.
Email us your mailing address if you currently do not receive hard copies and would like to be added to the mailing list.

info@cllglobal.org

DONATE NOW!!
QUESTIONS/COMMENTS?
Is there something specific you want to read and learn about?
Let us know if you have any comments or suggestions for improvement.
You are the reason CLL Global exists, and we want to hear from you.
November has been a busy month. FDA approved two new drugs for blood cancers: obinutuzimab for CLL and ibrutinib for mantle cell lymphoma. The CLL community is now waiting for ibrutinib to be approved for CLL.
CLL Global's board of directors gathered for its bi-annual meeting and our Momentum newsletters arrived in mail boxes around the globe. This week, new grant applications are coming in for consideration.
This time of year is always filled with lots of activitiy. We hope you take time later this week to celebrate a day of thanks with family and friends. All of us at CLL Global are certainly thankful for each of you.
Gazyva Gets FDA Green Light
Earlier this month, the FDA approved the drug Gazyva (obinutuzimab) for use in combination with chlorambucil for previously untreated CLL patients. Obinutuzimab also known as GA101 is a monoclonal antibody that targets the CD20 molecule found on B-cells. It is designed to help the immune system destroy B-cells in the body.
The FDA approval was based on the CLL11 study, a phase III study of 356 previously untreated patients that were given either obinutuzimab in combination with chloramb
ucil or chlorambucil alone. Participants that received obinutuzimab with chlorambucil had a significant improvement in progression free survival: an average of 23 months compared to 11.1 months for those on the chlorambucil arm.
Obinutuzimab and rituximab both target CD20. Both monoclonal antibodies are manufactured by Genentech. For some time, the CLL community has expected obinutuzimab to have superior efficacy to rituximab. Recently released data from the CLL11 study, conducted in cooperation with the German CLL Study Group, compared obinutuzimab in combination with chlorambucil to rituximab in combination with chlorambucil for previously untreated CLL patients.
Patients in the obinutizimab arm had a median progression free-survival of 26.7 months compared with 15.2 months for those in the rituximab arm. Similarly, patients on the obinutizimab arm showed a higher complete response rate (21% compared with 7%) and an increase in the percentage of people achieving minimal residual disease (MRD) negativity (29.4% compared with 2.5 %). This data will be presented at the annual meeting of the American Society of Hematology to be held in December.
Obinutuzimab is the first drug to be approved by the FDA with a "breakthrough therapy" designation. FDA can provide the designation, at the sponsor's request, if preliminary clinical evidence indicates the drug may offer a substantial improvement over current available therapies for patients with serious or life-threatening diseases. FDA did not wait long to approve the second breakthrough therapy. See story below.
RESEARCH NEWS
Imbruvica Approval for Rare Lymphoma
On November 13, the FDA approved Imbruvica (ibrutinib) for the treatment of mantle cell lymphoma (MCL), a rare form of non-Hodgkin lymphoma. Ibrutinib inhibits the Bruton's tyrosine kinase (BTK) enzyme. BTK plays an important role in the survival of malignant B cells; ibrutinib blocks signals that stimulate malignant B cells to grow and proliferate.
Pharmacyclics, who is partnering with Janssen on this agent, submitted an application at the end of June for both previously treated MCL and CLL indications. Both MCL and CLL are malignant B cell disorders. The FDA reviewed the MCL indication in record time of four months. Ibrutinib's approval for MCL represents the second breakthrough therapy approved by the FDA.
MCL represents about 6 percent of all non-Hodgkin lymphoma cases in the United States. Data from a 111-patient, single-arm study of ibrutinib was used to obtain the approval. Study results showed an overall response rate of 65.8% and the median duration of response was 17.5 months. As a condition of accelerated approval, FDA is requiring that the sponsor submit 24-month follow-up data for all patients in the single-arm study and submit results from a randomized trial comparing ibrutinib in combination with bendamustine and rituximab to bendamustine plus rituximab in untreated patients.
Most readers of this newsletter are familiar with the agent ibrutinib and it is fair to say the CLL community is eagerly waiting for the FDA to approve ibrutinib for CLL. So, what happened to the CLL application? The application for the CLL indication is still under review at the FDA. FDA's action date to respond to the application is February 28, 2014. Based on FDA correspondence, it appears that FDA reviewers asked for additional information on the radiology reports of CLL patient responders who had an enlarged spleen.
What can we learn from the MCL approval? The MCL approval does give us an indication of the pricing of the drug. Each pill will cost about $91. A one-month supply of ibrutinib for MCL will cost about $10,900 per month, assuming a once daily regimen of four, 140 mg pills. For CLL, the estimated cost is expected to be about $8,200 per month given an anticipated daily dose of three, 140 mg pills. Pharmacyclics has set up several access programs for those patients prescribed ibrutinib for the FDA-approved indication.
We will continue to keep you posted of any developments regarding the FDA approval of ibrutinib for CLL.
THE HAPPENINGS
SEASON OF THANKS, SEASON OF GIVING
During this season of giving, we want to say thank you to each of you! Without your support, CLL Global would not be possible. If you are in the spirit, please consider supporting CLL Global with one of the opportunities below.
1) Cyber Monday: Forget about Black Friday. Look for amazing deals on Cyber Monday, December 2, and raise money for CLL Glob
al while you shop. Shop at your favorite stores online through GoodShop, designate CLL Global as your organization and a percentage of your purchase will be donated to CLL Global. Stores like Amazon.com, Best Buy and Macy's offer coupons and deals exclusive to GoodShop. Visit GoodShop.com
2) Giving Tuesday: In its second year, Giving Tuesday is a national campaign to create a day of giving. On Tuesday,
Dec
ember 3, please join CLL Global in the act of giving. Consider spreading the word about CLL Global to family, friends and co-workers. Ways to celebrate include posting on facebook about your favorite cause, volunteering or making a donation to CLL Global on Giving Tuesday.
3) Put CLL Global on your gift wish list: Avoid receiving another fruit basket or holiday sweater this year. When family or friends ask what to give you this holiday season, suggest a donation to CLL Global in your honor. Such a gift would have a positive impact on your life and others in the CLL community. Dr. Keating is requesting donations be made in his honor from his friends and family. Feel free to direct your friends and family to www.cllglobal.org or to email us at info@cllglobal.org.
4) Send Holiday Cheer: Let CLL Global send out holiday cards to your loved ones. We can take the stress out of sending your holiday cards. You provide the list and a minimum donation of $50 and we will send your friends and family a holiday card letting them know that a donation was made in their honor. For details email us at info@cllglobal.org
THANK YOU FOR SUPPORTING US!
Once again, we wish you a Happy Thanksgiving. May you have a wonderful holiday with your loved ones. We will be back in December with a report from the annual meeting of the American Society of Hematology. Until then, be happy & well.




Sincerely,


CLL Global Research Foundation