Dear Friends,
As we wind down a month of celebration at NPA, I am delighted to share some news with you, global to local.
First
, globally - the 2013 UN International Day of Peace theme is: Education for Peace!
Second
, during our March four-year anniversary celebration, the National Peace Academy USA has received a number of pledges, two bequests, volunteer offers, and an increase in
sustaining supporters
(our monthly recurring donors). Thank you!
Third
, we are heartened by local updates from our
Ripple Effects
and look forward to
PPI 2013
where once again we will learn from and be inspired by one another in a peacebuilding peacelearning community experience.
We are mindful of these shifting times, and are seeing the change everywhere. May we all continue to play our part in the spirit of cooperation as we educate and create the conditions for healthy communities and a world wherein everyone's needs are met.
Dot Maver, President
National Peace Academy
Happy Birthday NPA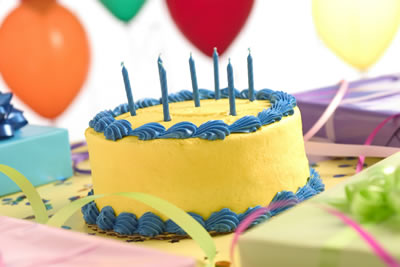 March marks our month-long celebration of NPA's 4th Anniversary. In
honor of our past and to secure our future, we are reaching out to
friends and supporters for a gift in honor of our achievements over
four years. Please click here to
help NPA continue its successful journey toward building peacemakers. Big thanks to all of our supporters for celebrating our 4th year with us.

Peace Trip to Costa Rica
Sign up now for NPA's first peace trip
Sign up now! September 7 - 14, 2013: Explore Costa Rica! Don't miss this fantastic opportunity to explore beautiful Costa Rica with the National Peace Academy. Explore the country through the lens of peacebuilding in a country known for Peace. Have fun, sightsee and experience peace first-hand from an insider's view with Barbara Thorngren, NPA's EduLearner Guide. A deposit of $1,000 is required by June 25, 2013 to hold your space. More details, including an itinerary, can be found here.
Musical Benefit in Support of the IIPE

On March 8, 2013 Pax Educare hosted a musical benefit in Hartford, CT in support of the 2013 International Institute on Peace Education scholarship fund. Organized by former NPA Board Member Mary Lee Morrison, the evening featured chamber music performed by the Adaskin String Trio.
Voices of Everyday Peacebuilders: Stories of Learning Peace
On March 15, 2013 the National Peace Academy, in partnership with Pasos Peace Museum, hosted a special evening event in conjunction with the exhibit, "A Peace of My Mind." Corresponding with NPA's 4-year anniversary, the event featured the stories of everyday peacebuilders and their journeys in becoming agents of change. More that 30 people, including activists, educators and UN personnel and ambassadors attended the event held at New York University's Kimmel Center.
The featured speakers / story tellers for the evening included (in the photo from left to right): Joel Kovel, author and ecosocialist, Chloe Breyer, Executive Director of Interfaith Center of New York, Nitza Escalera, Pasos Peace Museum, Morea Steinhauer, a recent graduate of the University for Peace, and Tony Jenkins, NPA's Vice President for Academic Affairs. The story-tellers set the tone for an engaging dialogue on peacebuilding and peace activism.
Global Campaign for Peace Education
The Globa
l Campaign for Peace Education (GCPE) is coordinated by the National Peace Academy. The Campaign helps to facilitate the exchange of ideas, strategies and best practices through a monthly email-based newsletter that features articles and
news as to how and where the GCPE network is active and growing.
We encourage you to read the most recent newsletter.
SPECIAL UPCOMING PROGRAMS
International Institute on Peace Education 2013 - Puerto Rico
Applications are still being accepted for the 2013 IIPE that will take place in Puerto Rico from July 7-14, 2013. The IIPE, coordinated by the NPA, brings together educators and activists in the field of peace education from around the world to exchange experiences and learn with and from each other in an intensive, short-term learning community. The 2013 Institute, hosted by the UNESCO Chair in Peace Education at the University of Puerto Rico, is exploring the theme of "Towards a Possible World Free from Violence: Pedagogies, Proposals and Politics for Human Rights and Peace." The application deadline is April 15. Learn more and apply today!
Early Bird Deadline! Peacebuilding Peacelearning Intensive 2013
Fundraising/Friendraising
NPA will hold a Fundraising Friendraiser in
September in New York City. Watch our website for an announcement of
date and location. We look forward to seeing our friends and making
new friends.
OTHER UPCOMING PROGRAMS & EVENTS
APRIL

MAY
May 4-June 1. Domestic Violence: Community Problem, Community Impact, Community Solutions, No More Tears, Laura Finley. Online Course, $125
May 14-June 11. Intro to Peace Ed Part 3: Pedagogy & Practice, Teachers Without Borders, Stephanie Knox Cubbon. Online Course, $125
JOIN THE SUSTAINING SUPPORTER TEAM
One of the easiest and most supportive ways you can be involved in the NPA community is as a recurring donor. Giving any amount monthly allows for a stable base upon which to continue growing.
Click here to join the Sustaining Supporters at the heart of the National Peace Academy. You will know that your monthly donation is supporting operations and programs and you will receive NPA Newsletters and invitations to join programs at discounts.