June Enewsletter
June 2013 Tahoe Concerts: Edward Sharpe and the Magnetic Zeroes, Sammy Hagar, Vanilla Ice
HARVEY'S OUTDOOR SUMMER CONCERTS!
6/22 Steve Miller Band
7/16 Tim McGraw
lake Tahoe has some of the most exciting OutDoor Concerts in the world!

7/19 Rascal Flatts
7/30 & 7/31 2 Evenings w/Fish
Cabo Wabo Nightly Entertainment
Lake Tahoe Shakespeare Festival 2013 ~Shakespeare's A Midsummer Night's Dream~ 7/12-8/25
6/29 2nd Annual Lake Tahoe Reggae Festival
The Horizon
~
The Illusion Fusion with Alex Ramon
Whisky Dick's
-
6/24 New Beginnings
Harrah's Lake Tahoe
6/15,22,29th Music By Sacramento's #1 Mixer DJ SN16/29 - The Dan Band7/5 - DJ Pauly D
Improv at Harvey's
6/19-23 James Davis Avi Liberman
6/26-30 Michael Kosta Quinn Dahle
7/3-7 Kivi Rogers Frances Dilorinzo

Mont Bleu
6/21 JohnLong Beach Rehab & Weapon
6/29 2nd Annual Lake Tahoe Reggae Festival
7/5 Red, White & BOOM! 4th of July Blowout 7/6 The Wayans Brothers 7/12 Pimp N' Ho Costume Party
7/14 The B-52's & KC and the Sunshine Band
7/18 Slightly Stoopid & Atmosphere
Race the Lake of the Sky
-
Stand up Paddle Board
June 29 - 30, 2013 | El Dorado Beach
Lights on the Tahoe South Fireworks 2013
July 4, 2013 | Tahoe South | 9:45 PM
American Century Celebrity Golf Championships 2013
July 16 - 21, 2013 | Edgewood Tahoe Golf Course | 7:00 AM
-------------------------------------------------------------------------------------------
Come to Tahoe, get out of the heat and enjoy the Lazy Summer Dayz on Lake Tahoe!
Get Hitched at Emerald Bay!
Emerald Bay ~ Top 10 Most Photographed Spots in the World!!
More Free Goodies To Guests: Free Use of Bikes, Kayak, Canoe and Solar-heated Pool
Guests of Tahoe Management Services Co. and Pine Cone Resort, LLC's are now eligible to enjoy the complimentary use of the following outdoor adventure equipment on a first-come-first-serve basis: a handful of mountain bikes (complete with helmets and locks), a two-person sea kayak (complete with paddles and life-preservers), and a nice fiberglass canoe (complete with paddles and life-preservers). As part of our ongoing efforts to save our guests money, deliver maximum value and earn stellar Guest Satisfaction, all of this equipment is provided free compliments of At Tahoe Weddings & Special Events, LLC and only after guests both sign a standard indemnification release form and secure their simple written "sign out" of this equipment with a credit card that provides a refundable $200/piece-of-equipment security deposit on the return of each piece of equipment undamaged.
Plus, as part of our ongoing "green" program to reduce the carbon footprint of our hospitality services, the Pine Cone Resort Swimming Pool is in the process of completing the installation of a nifty new solar water heating system that should be working by early June if all goes as planned.
Enjoy 3-for-2
&
5-for-3 Early Summer Special
Lodging Specials Through June!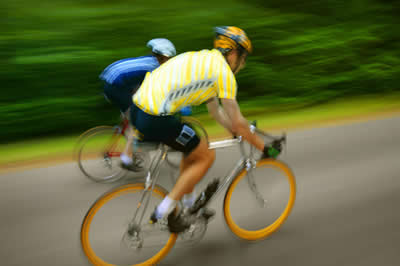 To help celebrate our 30th year of delivering great value Tahoe lodging and as "THANKS" to our thousands of repeat guests, please call our reservation center today to learn about and book 33% to 40% discounted lodging deals for your dream Tahoe get-away vacation. Available to you and your friends and family members only for new reservations on selected vacation rentals to June 30th.
Dynamic New Total Quality Service Wedding & Events Concierge Joins Tahoe Guest & Clients Services Team: Sherrie Atkinson
Look out, here comes turbo energy with heart! We're very pleased to announce that Sherrie Atkinson joined our full-service guest and clients services team in May. With over 35-years living in, rearing her family in, and working in the beautiful Lake Tahoe Basin, Sherrie is a walking encyclopedia on all things Tahoe. A graduate of UC Santa Barbara with a BS in Human Relations, Minor in Marine Biology, and a former accomplished surfer, Sherrie brings an unusually strong professional background in Gourmet Food Catering, Special Events, and Hospitality Services and Sales. A consistent top time share sales manager, Sherrie earned the Marriott Resorts coveted Annual Team Spirit Leadership Award two-consecutive-years. When asked about her professional plans and goals, Sherrie says, "I value ALL our guests and clients and look forward to serving them with my heart-felt concern, integrity, attention to detail, and professionalism." Sherrie's credo is, "No event too big or too small we do it all!" For a free quote quote and consultation, either call Sherrie on her toll free cell 888/879-8096 or email her at
SherrieAtTahoeWeddings@gmail.com
We are a complete event coordination and referral service. From ceremonies, to receptions, to family reunions and lodging, we can work with you to create the perfect event on your big day!

Free Tahoe Lodging Monthly Give-away: Winner Announced For April!
Free 2-Night Tahoe Pine Cone Resort Lodging Monthly Give-away: Feeling Lucky?! Join Monthly Free Lodging Give-away. CLICK here "Like" us on Facebook page for chance to win our monthly 2 night lodging give-away! Congrats to Angie Morrow Carter, who won the April 2-night free stay Lodging Giveaway at the #1 Ranked TripAdvisor.com Zephyr Cove Pine Cone Resort!
Follow us on Facebook to take advantage of our weekly specials! "Like" our page and be entered into our monthly free lodging giveaway!

Guest Reviews
"Serious WOW GREAT VALUE; Just Keeps Gettin' Better" William J Chicago, IL
"I'll be back!"- Freckles2369 Vancouver, Canada
"Absolutely Charming and Quaint! True Tahoe Charm!"-think0802010 Crescent City,CA
"We had an awesome time at the Pine Cone Resort. Very friendly, helpful, and hospitable! Had everything we needed!"- Cherie R Bakersfield, CA
"One of the best kept secrets!"- Fu Y Las Vegas, NV
"Quaint and comfortable quite close to the Lake. A great affordable place to hang out and use as home base while enjoying Lake Tahoe and enjoying friends." - Chv00 Escondido, CA
"A little bit of heaven." Joan Chicago, IL
"Very welcoming and comfortable stay, definately WILL be back!! GREAT STAY!!"- Dru1956 Sacramento, CA
The Tahoe SnowFlower is Everywhere!
Spring has definitely sprung in Tahoe, with colorful blossoming wild mountain flowers bursting out every where, including over a dozen red wonderful Snow Plants adorning the manicured terraced gardens of the Pine Cone Resort. This rare plant is a Sarophyte that contains no Chlorophyll, grows like a mushroom, and dies if picked.
Please send your editorial comments and suggestions to our Editor, Cassedy Stien, Cassedy@SunCastComputers.com