Changes to Connecticut CME
Requirements
The 2013 session of the Connecticut General Assembly passed a bill that resulted in changes to the Continuing Medical Education (
CME
) requirements for Connecticut physicians. The bill was signed into law by Governor Malloy and went into effect on July 1, 2013.
The previous model of

CME

required physicians to complete 50 hours of

CME

every two years, including

CME

in 5 mandatory subject areas (infectious disease, risk management, sexual assault, domestic violence and cultural competency).
* The new
CME
model requires the courses to be completed every six years from the last cycle in which it was taken. So anyone who completed the mandatory subject credits in 2013 will have until 2019 to renew the mandatory areas.
* A sixth mandatory topic, Behavioral Health, has been added. The Category 1

CME

in this topic should be received within the next 24 months, and then every six years moving forward.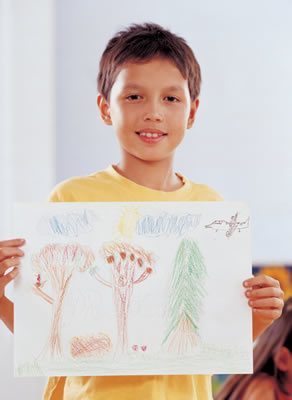 2013 AAP Children's Art Contest- Entry Deadline Extended!
The deadline has been extended in the
American Academy of Pediatrics annual children's art contest!
This year's theme,
"A World Free from Tobacco and Secondhand Smoke"
, encourages children to envision a world without tobacco or exposure to secondhand smoke.
Entries will be accepted from children in the US in grades 3-12 and children abroad ages 13-18. Winners can receive
up
to $500 and a trip to Orlando, FL, as well as a matching amount for their school. Entries must be postmarked by
August 30, 2013
.
This year's contest is an initiative of the Academy's Julius B. Richmond Center of Excellence, supported by the Flight Attendant Medical Research Institute, and dedicated to eliminating children's exposure to tobacco and secondhand smoke. The Richmond Center website has a section with
tools and resources
to enable educators to create lessons on the topics of tobacco and secondhand smoke.
ACIP vaccine schedule
At its recent meeting, the
CTAAP Board of Directors voted unanimously to officially approve the recommended ACIP vaccine schedule for all children
(as listed on the CDC and
AAP
websites). While we recognize that there are many so-called "alternate" vaccine schedules, we recommend that they not be used. Of course, medical reasons for deferring or changing schedules or vaccine components are always acceptable. This recommendation was approved by the CTAAP School health Committee, as well as the VPAC Committee.
Childhood Obesity Conference

3rd Annual Leir Conference

Wednesday, September 26th
8:50AM - 4:00PM

This free day-long program will focus on clinical and community based treatment of childhood obesity along with risk factors and potential solutions for obesity during early childhood.
Speakers:
Stephen R. Cook, MD, MPH, Associate Professor of Pediatrics at the University of Rochester School of Medicine
Elsie M. Travers, MD, MPH, Associate Professor of Pediatrics, Harvard Medical School.


For more information email
jscfdh@yahoo.com
.
Pediatric Practice looking for a Board Certified/Board Eligible Pediatrician to complement our 2 physician practice. We have an established pediatric & adolescent office in Tolland, CT, seeing nearly 3000 patients, a very diverse mix, birth through 22 years.
Experiencing continuous growth, our practice enjoys a good reputation in the community and surrounding towns. We are on full Electronic Medical Record and Practice Management systems since 2005. Full support staff is experienced in pediatrics. Call is shared equally. Physicians are currently on staff at 3 area hospitals including CT Children's Medical Center.
If interested in part or full time opportunities, please send CV, contact information to Cheryl Eremita at: cetcpam@yahoo.com
Jillian Wood
Executive Director
Tracey McDougall
Teleconference Coordinator
Yvette Moretti
Administrative Assistant
Kathryn Senk
Administrative Assistant's Assistant

Judy Blei
Government Relations


104 Hungerford Street
Hartford, CT 06106
Advertise Your Group's CME Programs to CTAAP Members
Take advantage of a great new opportunity to post your continuing medical education classes on CTAAP's website. Please complete the
Statewide Pediatric CME Form
and send it to
yvette.ctaap@gmail.com